Feel the rush by zip line, kayak, horse, or ATV—take your pick!
Does your life kind of feel like turkey on wheat? Sure, everyone loves a decent sandwich, but sometimes you're just in the mood for a bold, exotic change to spice things up (hello, pastrami with extra horseradish!). Allow SLO CAL to refresh your sense of adventure and satisfy your hunger for blood-pumping fun that makes you feel...well...alive! With a tidal wave of outdoor activities to fit every skill level, everyone—even the "indoor cats" among us—can feel the rush.
Catch a wave

Jack up the Beach Boys and dive headfirst into a true California pastime. Never surfed before? No problem! You can rent everything you need, from a surfboard or boogie board to a wetsuit (and sage advice) in Pismo Beach. If exploring the coast by kayak is more your speed, you're in luck. Avila Beach and Morro Bay are known for their calm waters (which are also optimum for stand-up paddle boarding, which—we promise—is not as hard as it sounds).
Zip it good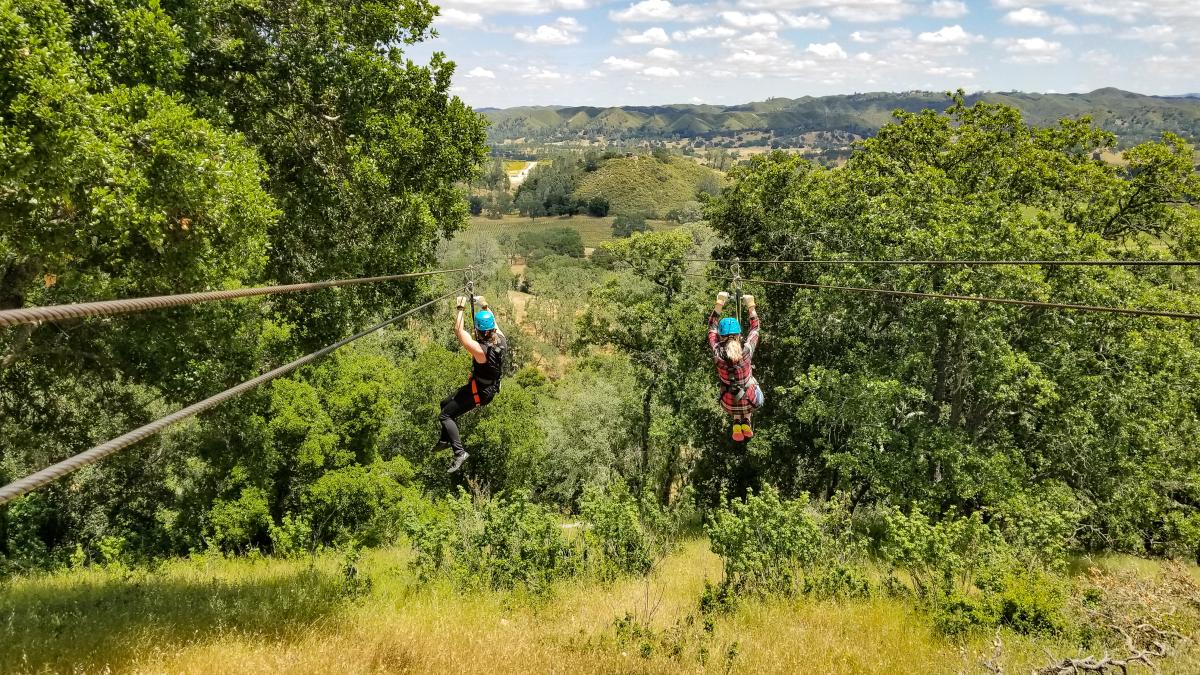 Photo credit: HoneyTrek
The wind in the hair, the mountains on the horizon and nothing but a harness suspending you hundreds of feet above fast-moving vineyards. If "fear of heights" is not in your vocabulary, then zip lining at Margarita Adventures in Santa Margarita should totally be on your SLO CAL bucket list. With multiple lines—including a new line that allows you to ride tandem with a friend or sweetie—there's no better time to see the region's oak-studded terrain from a new vantage point.
Burn rubber (at the beach!)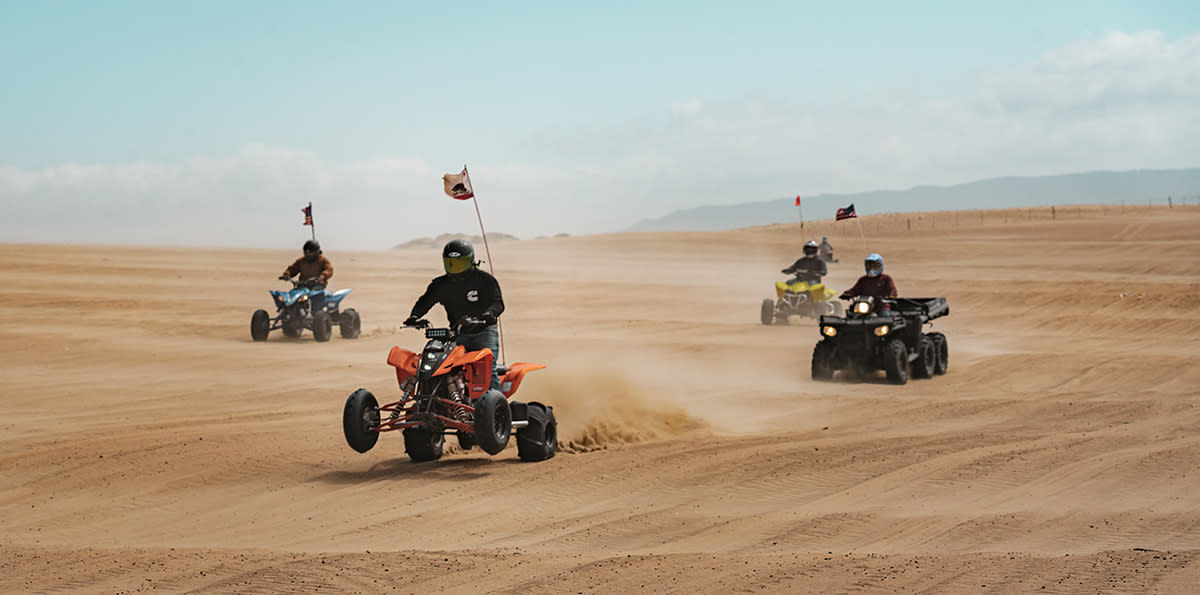 There aren't too many California beaches that allow motor vehicles to race along the water, and the Oceano Dunes State Vehicular Recreation Area is one of them. So, what are you waiting for? Rent a Dune Buggy or ATV and whip up sand under the sun, pronto. You can also take your own vehicle for a leisurely cruise along foamy surf. Yes—you will feel like you're actually living inside a fantastical car commercial. That's an added plus!
Hop in the saddle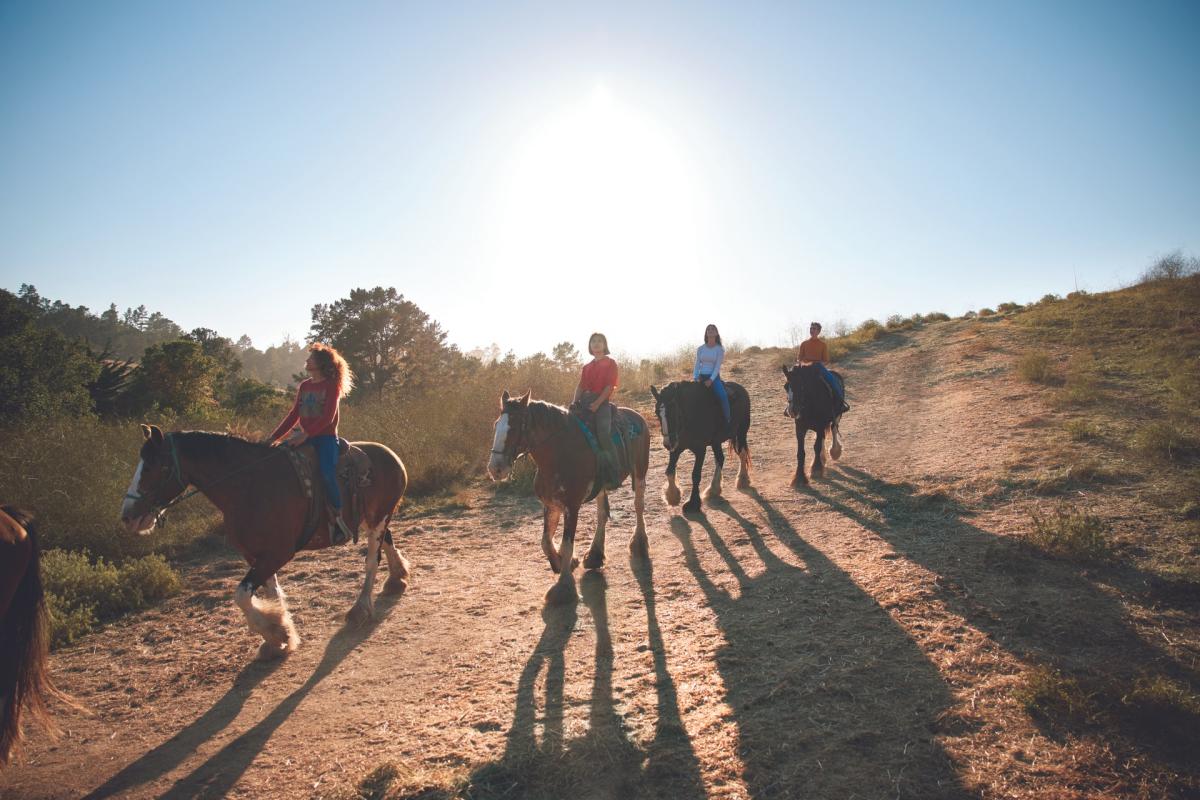 Equestrians and newbies to the reins are equally welcome in SLO CAL, where the riding possibilities are virtually endless. Mount your steed at Madonna Inn and trot along green, sloping hillsides or head for the wilds of Montana de Oro, where dunes, tide pools, and trails are plentiful.
Hike hard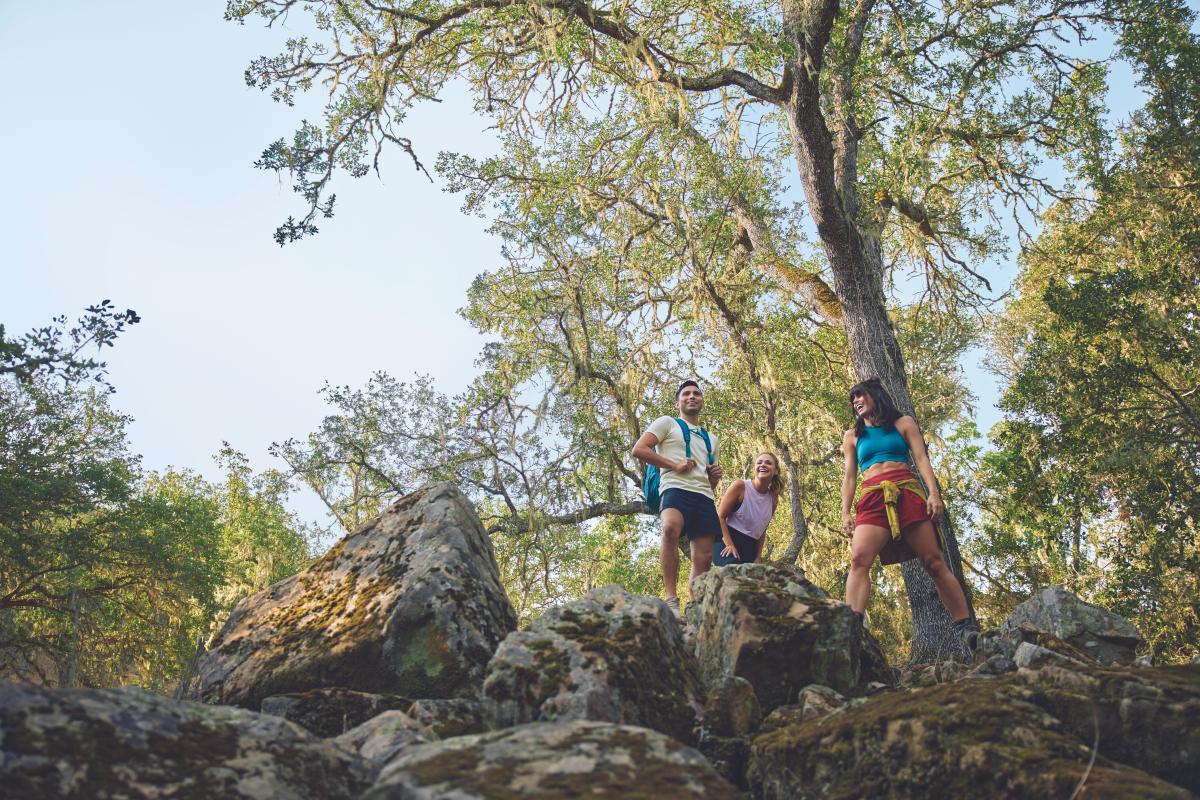 OK. Not everyone is a "hiker." But you don't have to own an expensive pack or brand-new hiking boots to get an inspiring outdoor experience in SLO CAL. Let the scent of wild sagebrush surround you as you embark on a hike up Irish Hills, which—as you might have guessed—becomes gorgeously green each spring. It has become a rite of passage for SLO CAL residents to hike to the top of Cerro San Luis and take a photo of the surrounding majesty; why not try your hand at this feat yourself? If you'd rather mountain bike, no worries. Plenty of open space trails allow your two-wheels (and, I might add, your four-legged friends) to roam.
Cycle on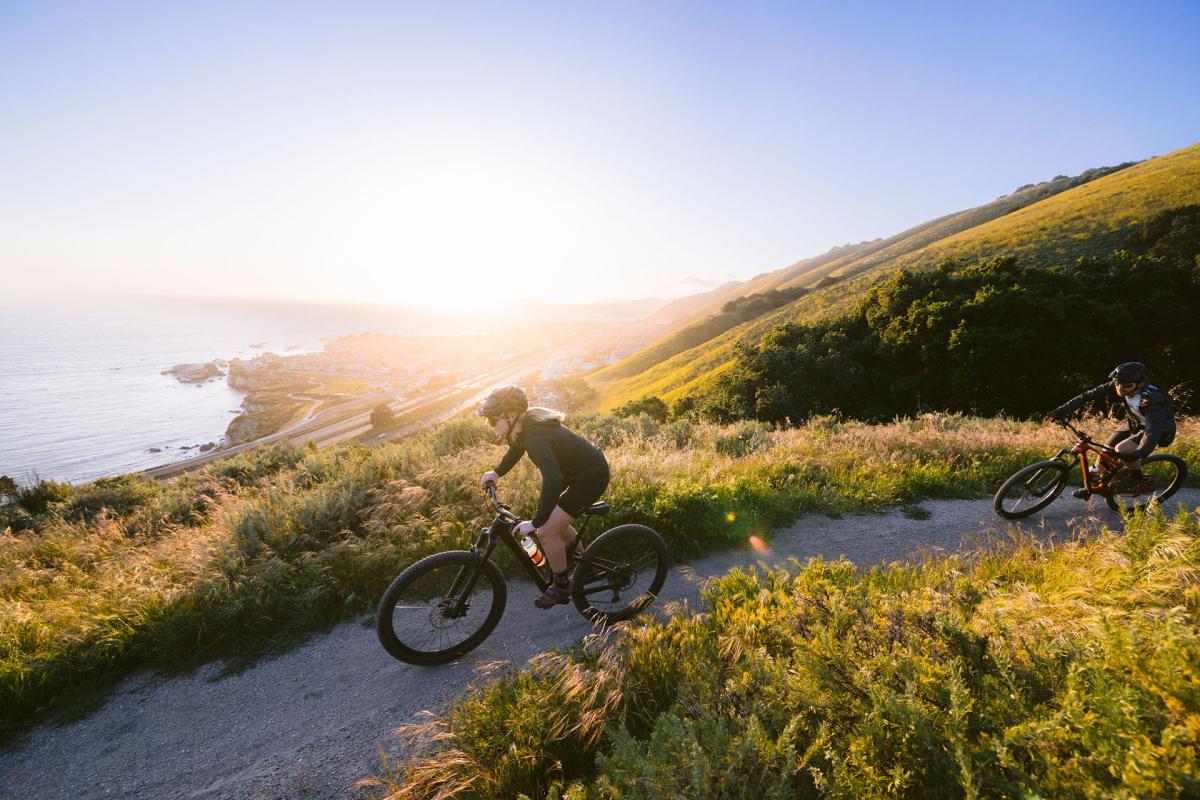 Photo credit: Acacia Productions
The coolest thing about cycling in SLO CAL is the epic scenery. Choose from sweeping vistas of crashing waves to backgrounds that curve and wind throughout wine country. In the spring, you'll see joyful wildflowers speckling the terrain; in fall, golden vines and green grasses punctuated by deer. Choose your path, then get on it! There's no better way to see and feel the region's immense beauty than on a bicycle. Oh, and did I mention SLO CAL is extremely bike-friendly? That means more bike lanes, bike valets and courteous drivers sharing the road.