In between shopping and noshing around San Luis Obispo County (SLO CAL), the adventurer inside you may be sniffing around for activities to get your blood pumping. Whether it's your first foray into the world of extreme sports or you're a longtime adrenaline junkie, SLO CAL has a few activities to get you sailing high above the sand or deep in the waters of the Pacific Ocean. If your heart rate is piqued by reading these SLO CAL adrenaline options, that may be a good sign you might want to sign up!
 
1) Take a Biplane Ride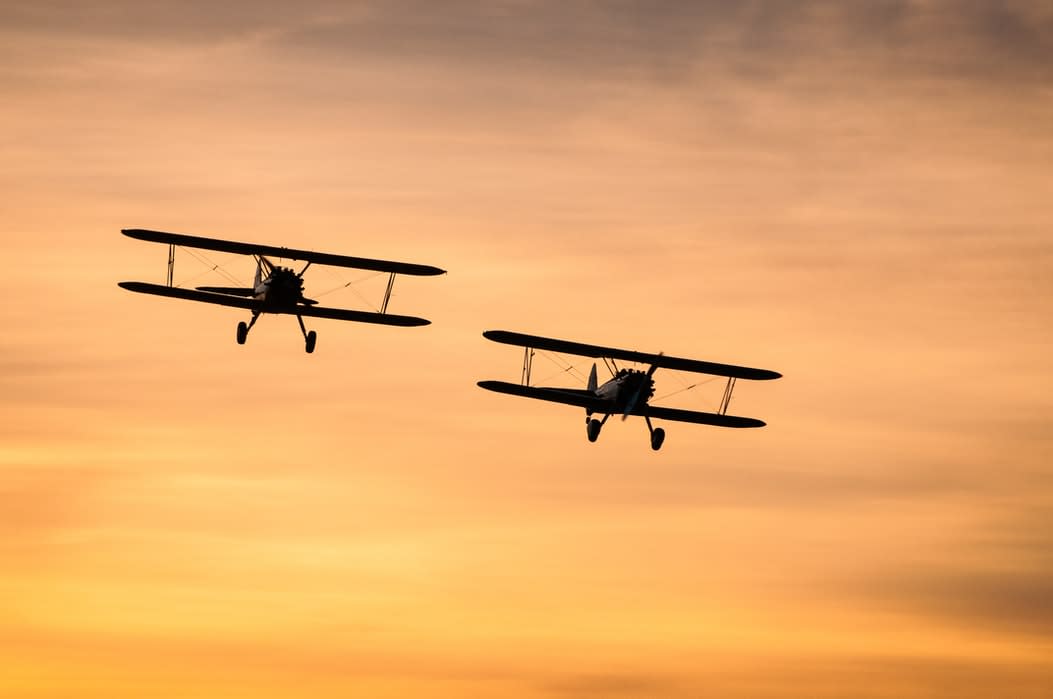 How about soaring high above the SLO CAL coast in an open-cockpit WWII Biplane? With Banner Airways, you'll be adorned in a leather helmet, goggles and leather jacket to take flight. Choose between three tours to fly above two iconic locations, the Pismo Pier, Oceano Dunes and maybe best of all, there's a tour to go all-out, Top Gun style. Watch for surfers, whales, dolphins and sharks as you head back to home-base.
2) Sandboarding at Baywood or Oceano Dunes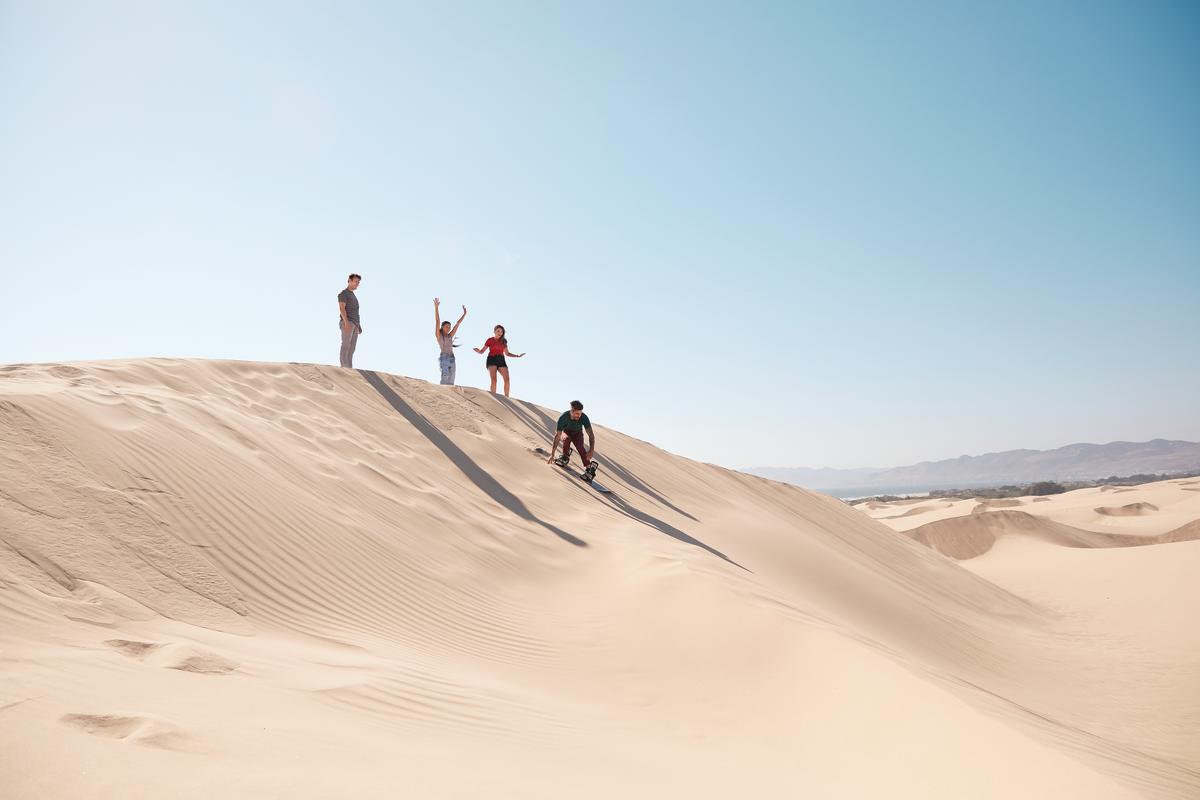 Towering sand dunes await your wildest fantasies at SLO CAL's Oceano Dunes or Baywood Park out by Montaña de Oro State Park. Ride the dunes until you have become one with the sand. With acres upon acres of rideable and slideable dunes, this SLO CAL activity is sure to make for some lasting memories and Instagramable photos. Bring the entire family! 
3) Zipline above Wine Country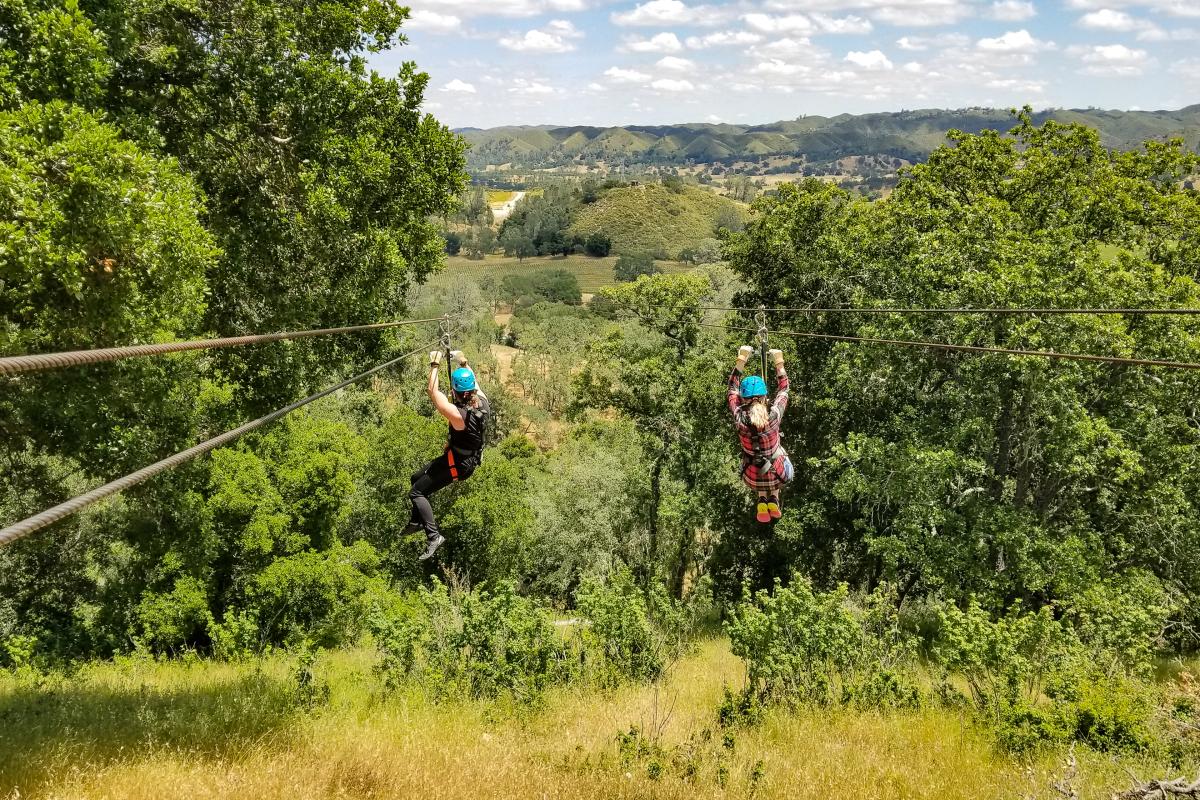 Photo credit: @HoneyTrek
Enjoy six zip lines extending more than 7,500 feet above vineyards, oak trees and mountainsides at Margarita Adventures in Santa Margarita. Grab some friends and race across the double-barrel line and after it's all over, head just across the street for a sip of wine grown from where you just flew at Ancient Peaks Winery. Vista Lago Adventure Park in Arroyo Grande with over 1,800 feet of zip lining fun, including two high-speed zip lines. Lose your stomach on The Ledge, a 45-foot free-fall. Then stop by wineries in Edna Valley on your way back, like Talley Vineyards. 
4) Paraglide above Cayucos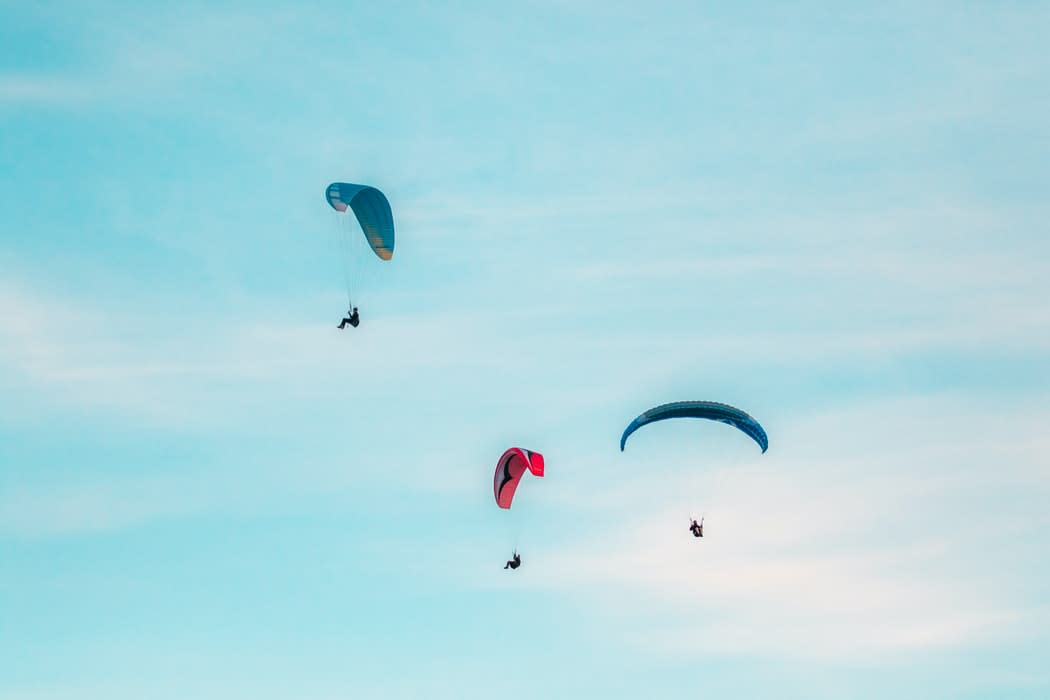 It's a bird, it's a plane! No, it's you soaring above the iconic Highway 1 on a paraglider. Coastal breezes make for great flying conditions, and the views aren't too bad either. Many enthusiasts choose to launch from the Cayucos and Morro Bay corridor allowing for views of beautiful coastlines and maybe even some marine life.
5) Rock Climbing in the Nine Sisters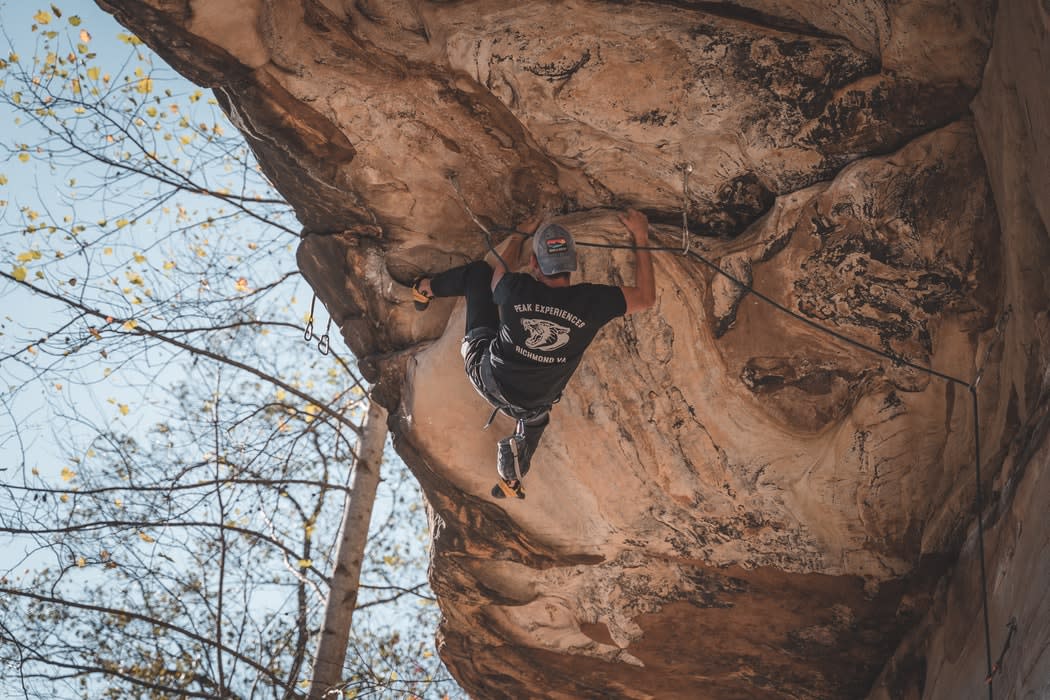 SLO CAL has nine iconic volcanic peaks stretching from Morro Bay into San Luis Obispo. Many are available for hiking up to 1,000 feet peaks, and some even have rock climbing hooks prepared for our roping pros. Bring your equipment, mats helmets and find your perfect spot to cling to the side of one of these 20-million-year-old lava plugs.
6) Surfing at Montaña de Oro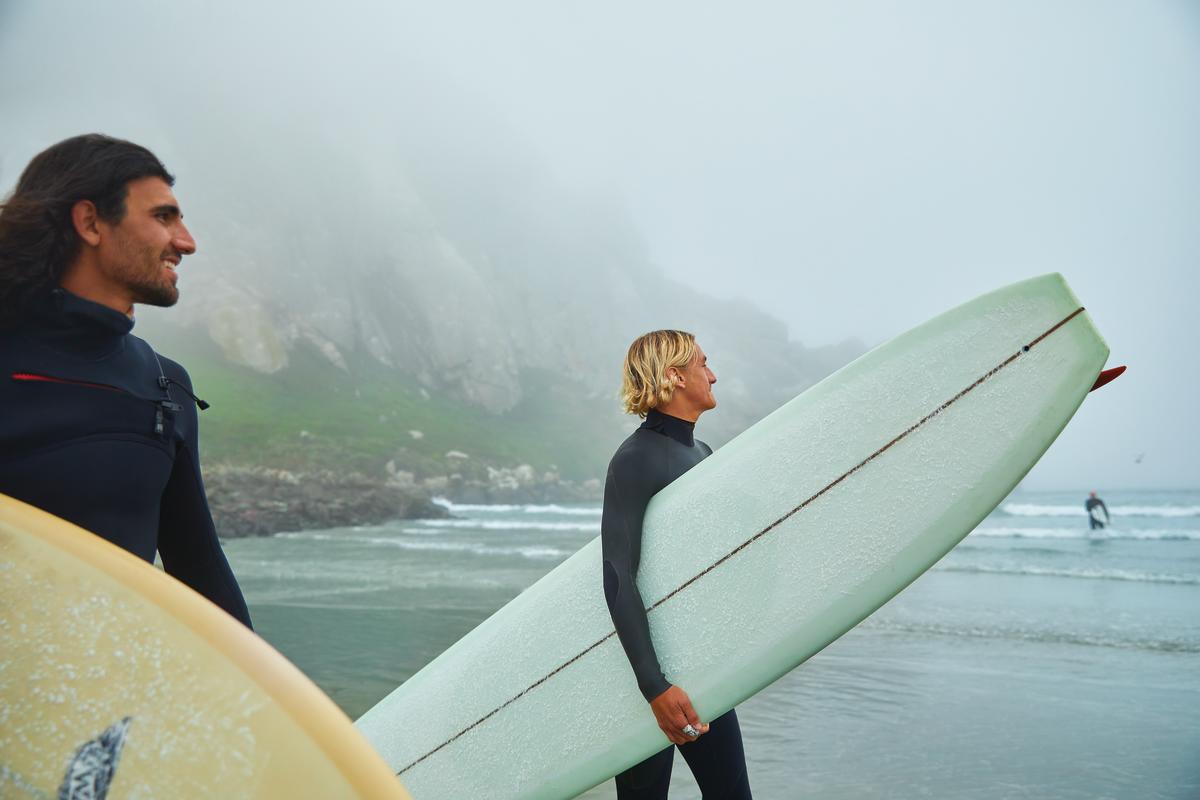 If the waves at Pismo Beach or Morro Strand are too tame for you, consider Montaña de Oro State Park for the pros. With strong riptides that could snag you, the Montaña de Oro waters are only for experienced adventure-seekers. Bring your board and for sure your wet suit for the chilly north-facing waters. 
7) Mountain Bike Poly Canyon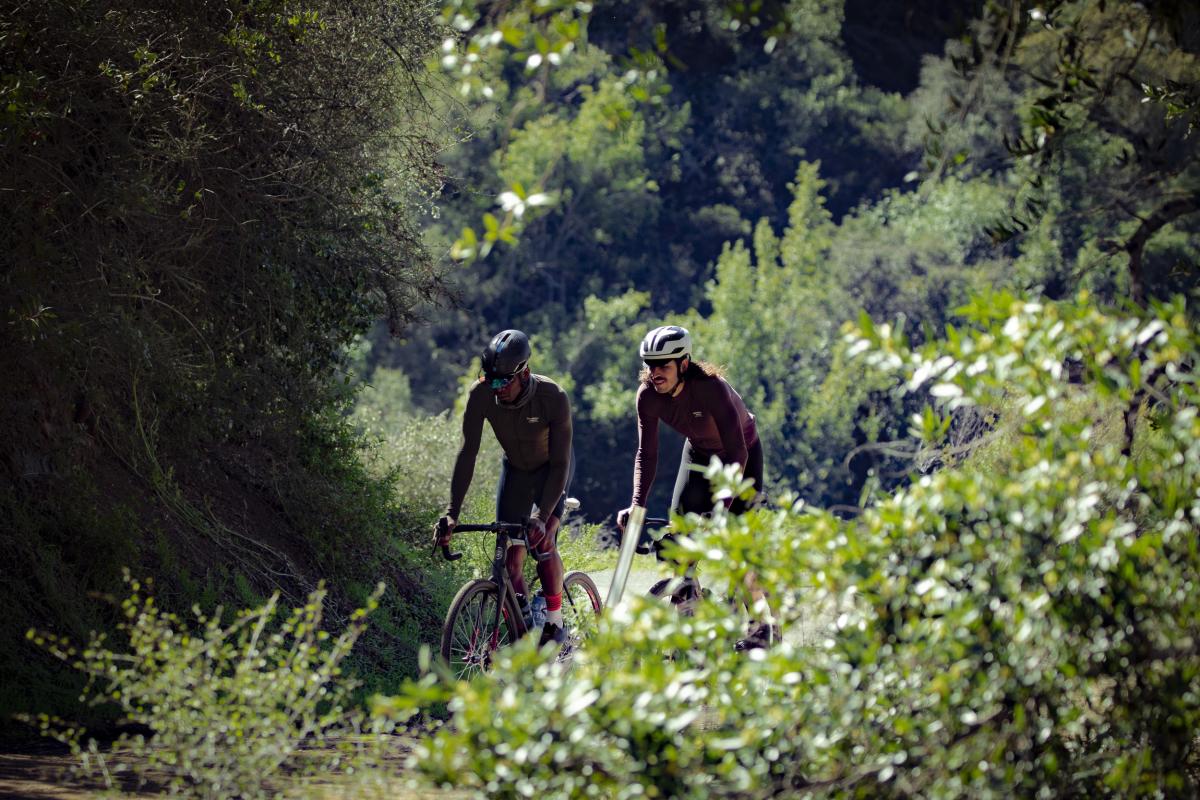 Photo credit: Highway 1 Discovery Route
Did you bring your two-wheeled friend to SLO CAL? There are many mountain biking trails around the county. A popular one for thrill-seekers with enough breath-power to climb up our hills, you'll find Poly Canyon's bike paths to suffice. Take your wheels up to the Serenity Swing as you tuck yourself away further back to TV Tower Road and the train tracks for a thrill ride. You may even consider starting from Cuesta Pass, but remember the further you ride down, the longer the trip back to where you started.
8) Dirt Biking in Santa Margarita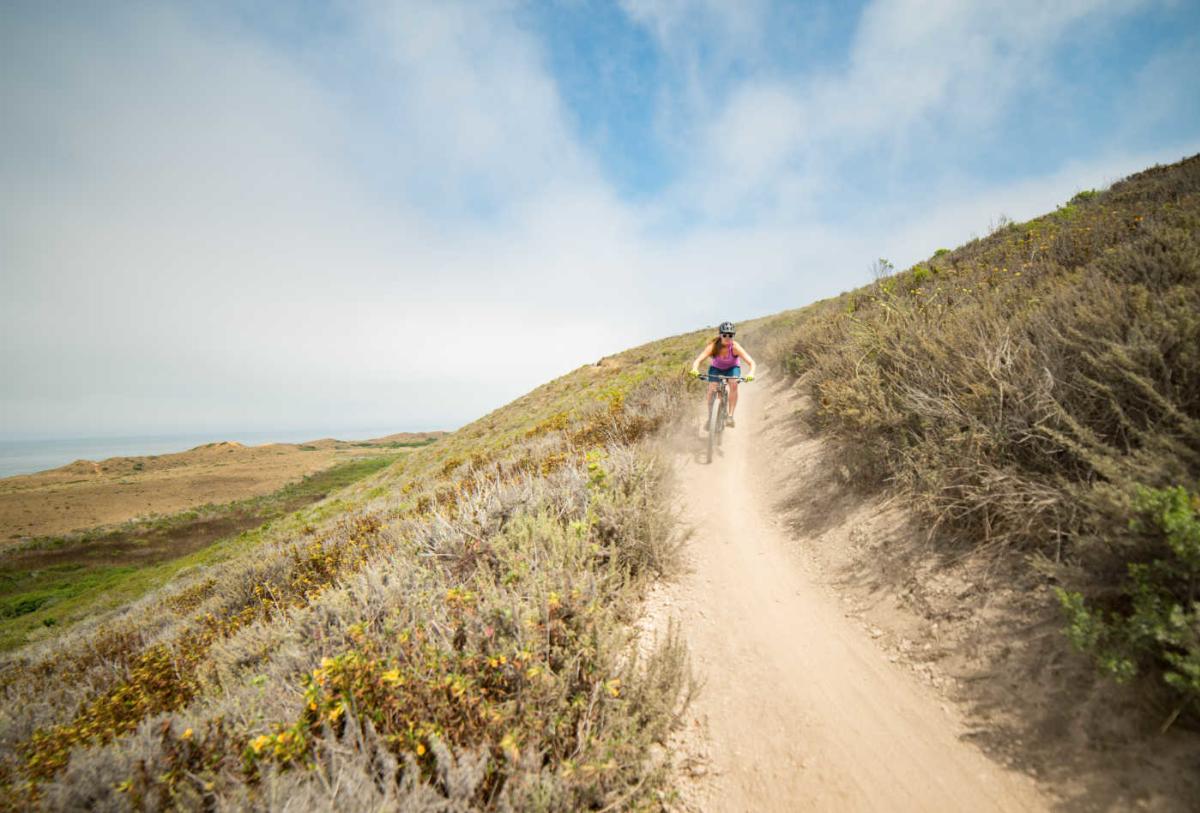 Did you bring your OHV Motorcycle ATV? Occasionally closed on rainy days to protect trails, there are small kids' tracks for warm-ups and maps for the adults to guide through the Los Padres National Forest. Many staging areas and campsites are designed for those arriving completely self-sustainable. So bring your own power, fuel and equipment.
9) Take to the Open Seas on a Boat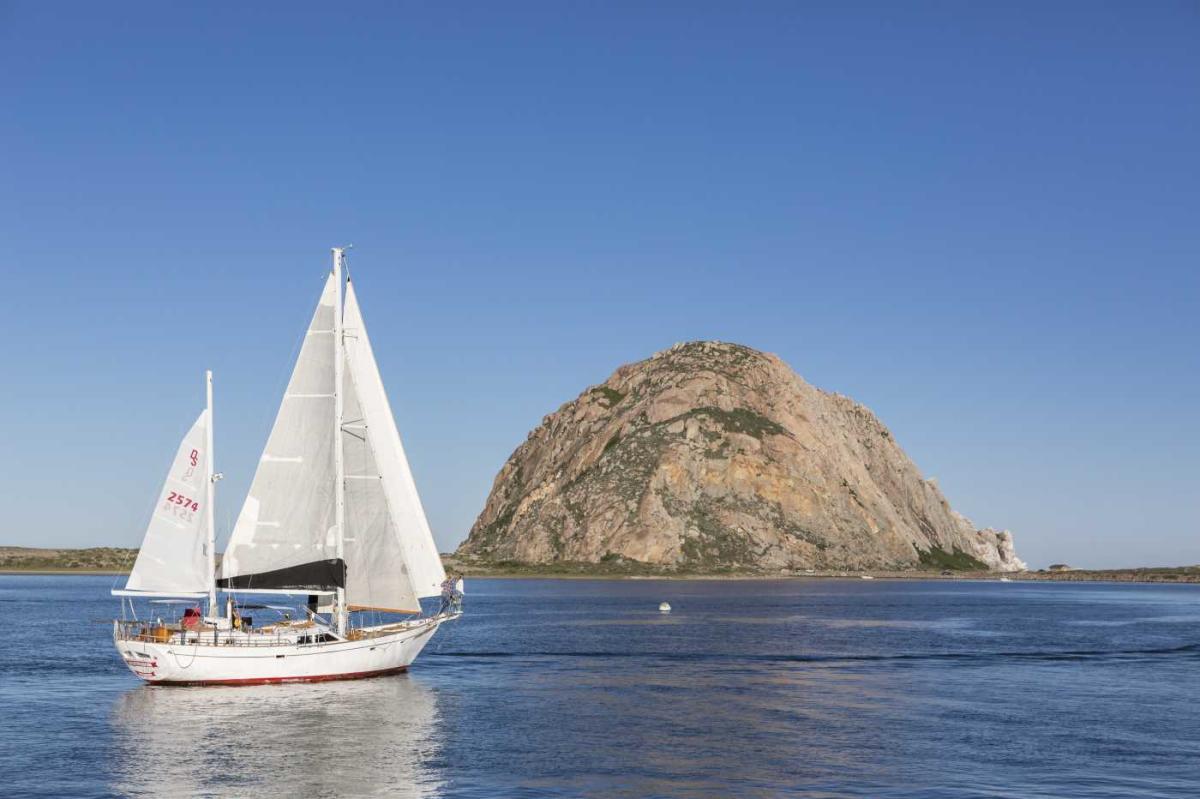 Most leaving from Morro Bay, there are sailing adventures with companies like Maya Sailing. Whether you're out to whale watch, learn the ropes, or just catch some fresh ocean air, you're in luck. The Morro Bay harbor has many other options for water lovers too, like kayaking dinner cruises, electric pontoons and even a submarine boat. This semi-submersible vessel will put you face-to-face with sea-life, like fish, seals, whales or maybe even a shark.
10) Rise and Shine, Up and Away
Take to the sky with your closest pal on a private (or semi-private ride) in SLO CAL. Balloon's Over Paso can accommodate up to three inside this basket of love, perfect for proposals, anniversaries, honeymoons, birthdays, bucket lists or graduations. See the sunrise with the morning-only flights, lasting about one hour in the air (budget four hours total) as you rise in hopes of catching a glimpse of the Pacific Ocean beyond the fields and hills of lovely Paso Robles. Depending on your package, breakfast snacks and even a bottle of bubbly will be on the ground to meet you. All you'll need is your camera, however, some advise bringing a hat to protect from the heat above on this compact ride of a lifetime.