The Big Game is right around the corner. Will you be more excited for the game, commercials or snacks? While we won't really be gathering much to watch the game out and about, let's not forget SLO CAL has some of the best tastemakers and producers in the world. When it comes to filling your fridge for game day, look for SLO CAL up and down California markets and around the country. 

Food
Finger food is king for your big day in front of the TV. That's why the Taco Roco taquito tray is the dish everyone wishes they were sat closest to. No matter how many of these rolled Mexican delights you grab, you'll always wish you had taken more. With locations up and down the Central Coast, the party tray is perfect for your vacation rental, RV or hotel room. On the other hand, everyone knows about Splash Café's award-winning clam chowder, but both SLO CAL locations also have a full bakery filled with delicious goods. Order a cake, place an order for cookies and pastries to add something sweet to your plate. Marasol at The Cliffs in Pismo Beach has you covered for signature take-out for the big day. Call ahead for their Touchdown Takeout, from $55 for two, with tri tip nachos, wings and signature cocktails. Of course, there's always Brown Butter Cookie Company in San Luis Obispo, Paso Robles and Cayucos to serve up the perfect cookie every time. Scrumptious, handmade cookies in oh-so-many flavors will be a hit in the first half, and we promise they'll be gone before the second. Place your order early so they have time to arrive to you by mail if you're out of the market.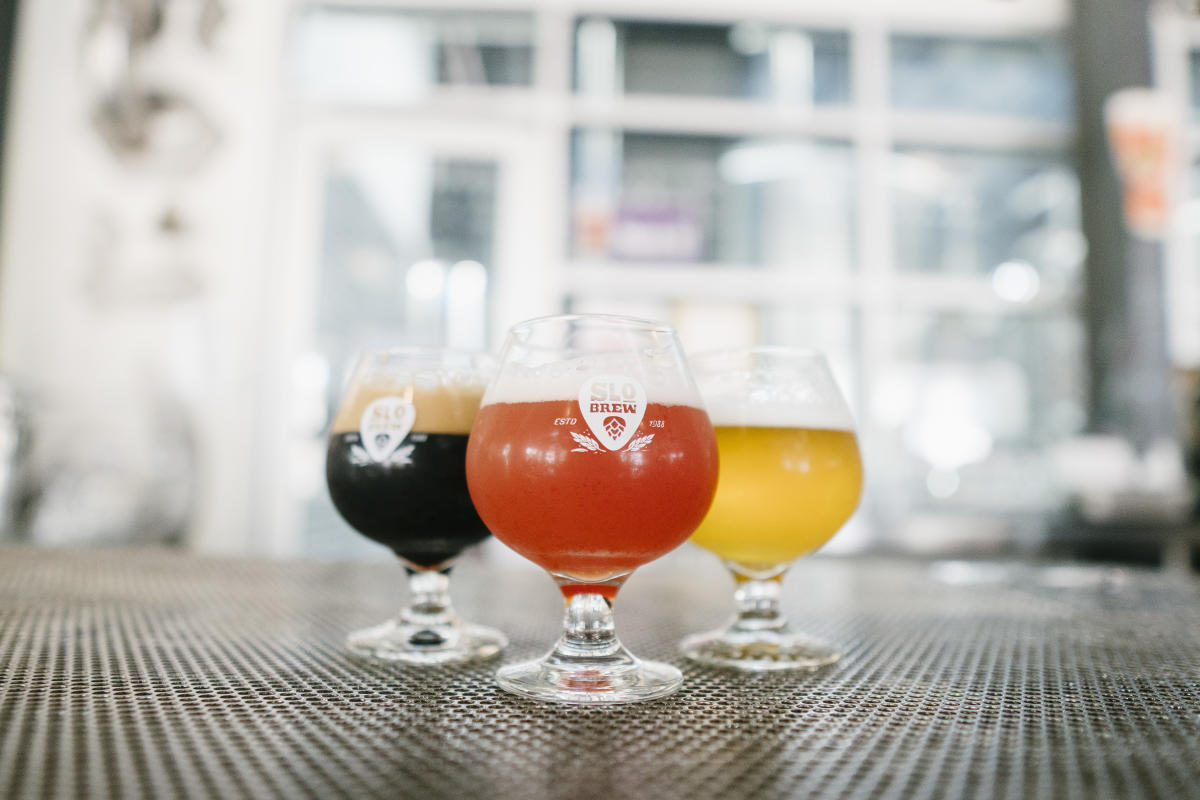 Beer/Cider
We can all agree that the Big Game is known for three things: commercials, great appetizers, and beer. Although Budweiser is sitting out from the 2021 Game-Day commercial telecast for the first time in 37 years, that means SLO CAL may fill in the gap. In early 2021, SLO Brew and Taco Works partnered to produce "the world's first tortilla chip beer" just in time for the Big Game. If word catches on enough, maybe you'll be seeing the San Luis Obispo makers in future ad spots. Another six-pack always worthwhile to stock in your fridge is Barrel House Brewing Company's Company, and who could forget Firestone Walker's stellar lineup of frothy brews? Take some Firestone home from your local markets in major cities throughout the US.
If beer doesn't quite hit the spot for you, consider trying hard cider from Bristol's Cider House in Atascadero. With so many cider choices, you may want to fill a few growlers to take home with you. Same goes for Kelsey See Canyon, near Avila Beach. Don't miss their locally grown apple-grape blended hard cider to add some carbonation to your big game day.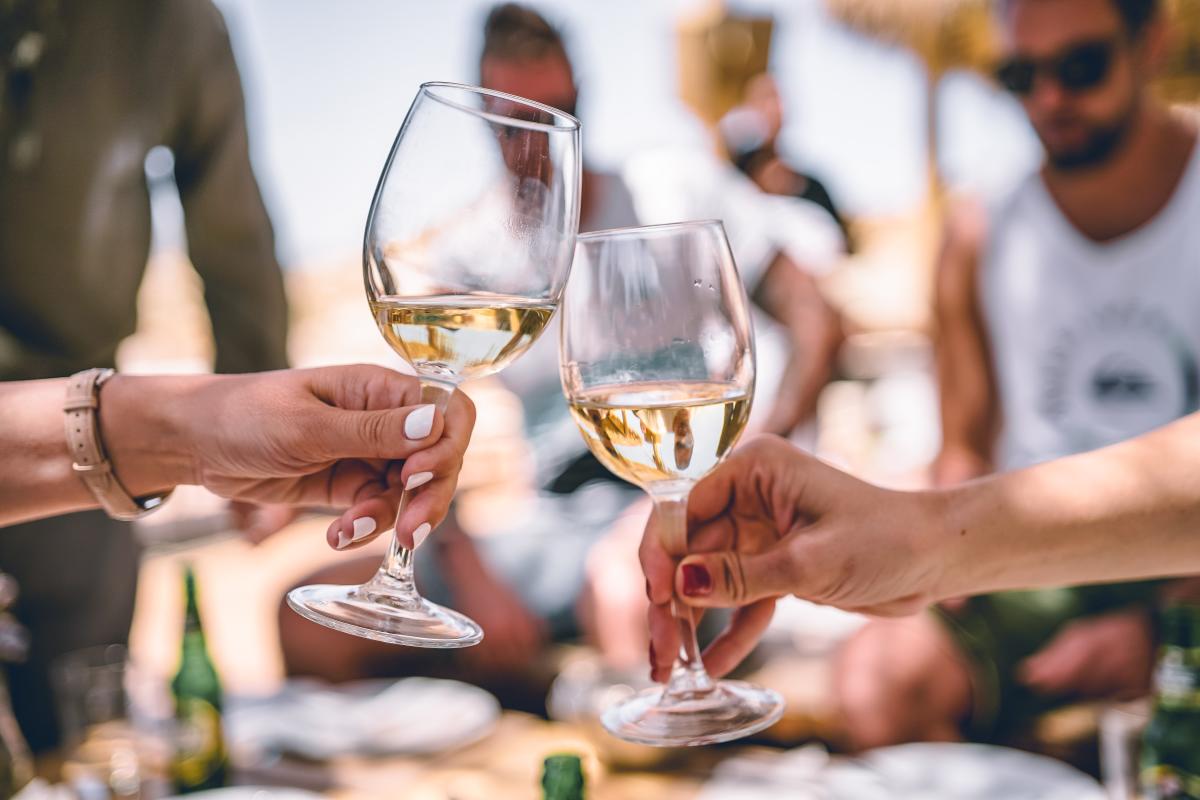 Wine
When in SLO CAL, right? Our award-winning wine regions in Paso Robles and San Luis Obispo South County has you covered from reds that run the gamut from dark to light, in addition to sweet to dry white wines. Oh yea, don't forget the sparkling kind. For our dark red lovers, try Brecon Estate. Their limited run selections are vast but sell quickly. With prices on the higher end, grab a few bottles with plans to celebrate. Look at it this way, with a 50/50 chance of your team winning, you've got pretty good odds to find a reason to toast. Light red, like rosé? We can't say enough about Michael Rose Cellars' Alicante Bouschet rosé, one of two original producers globally. It's flush with a smooth, light flavor that tastes like a perfect summer day. With five sparkling options to choose from currently, Laetitia Vineyard & Winery will certainly be your go-to, with bottles starting in the $20 range. Lookout in the future for their sparkling rosé when it's in stock.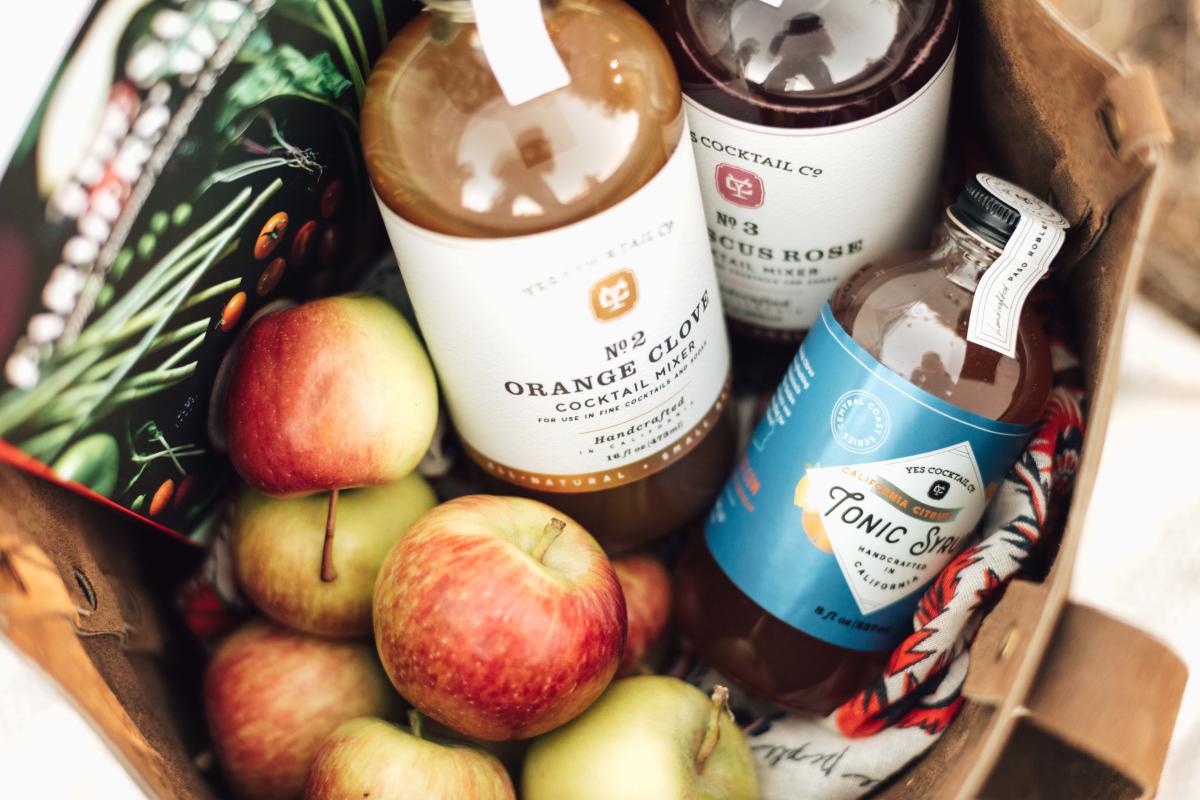 Cocktails
First, select your spirit. Krobar in Paso Robles produces a fine selection of rum, whiskey, vodka, gin or bourbon. Although the production happens in SLO CAL, outlets from Thousand Oaks to Bakersfield and all throughout the Central Coast stock the spirits. Also a one-stop-shop for all your spirits is Re:Find, where you'll find a selection of vodka, gin, whiskey and bourbon. Re:Find has distribution in California, Illinois, Minnesota, Mississippi, New Jersey, New York and Pennsylvania. San Luis Obispo whiskey maker Rod & Hammer offers a straight lineup of bourbon and rye whiskey. 
Of course, you could drink it straight. But add some pizzazz to your glass. Citrus splashes are brought to you by Yes Cocktail Co. These SLO CAL cocktail mixers, syrups, and cocktail kits will let you try for a new favorite drink over and over. Root Elixirs offer artisan soda blends, like pineapple passionfruit, strawberry lavender and grapefruit jalapeño. Add a few drops of SLO Bitter Co. to bring an extra spark to your favorite crafty cocktail delight, but remember whether or not you spiked your elixir, because these treats make it oh so easy to go down!