Does responsible travel have to be boring? In SLO CAL, the answer is a resounding no way. 
Here, where life's too beautiful to rush, sustainable travel means seeking out fun destinations, experiences and flavors that, by their very nature, keep the fun alive for future visits, not to mention fellow travelers. It is a gift to those who call it home — not just human residents, but local critters and ecosystems, too — as well as a gift to ourselves and others. Try our 3-day itinerary for forward-thinking travel in SLO CAL, and see for yourself: in every sense, sustainable travel is the most satisfying way to go.
Day 1
Morning
Hit the SLO CAL Antique Trail
What is antiquing, if not a curated method of recycling and repurposing? The SLO CAL Antique Trail includes stops that take the art of antique shopping to a new level. Wander through rows — and sometimes across entire floors — of carefully selected items, passed down through time. Peruse vintage furnishings, records, artwork, clothing, housewares and more. Chances are good you'll unearth a treasure or two (or ten) worth taking home. In the process, you'll save those valuables from the landfill, and you'll strengthen the local economy for future treasure-seekers to enjoy.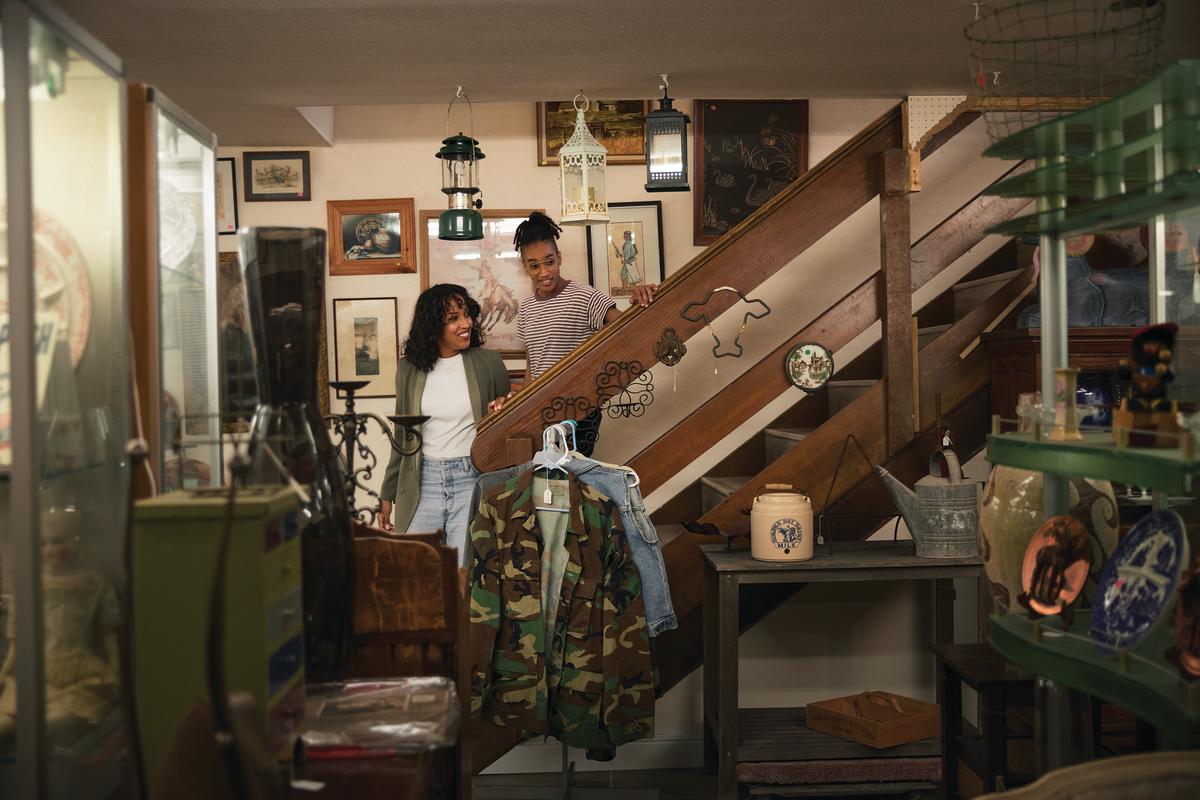 Lunch
Dine with the community (and the planet) in mind in Cambria
At Brydge in Cambria, Chef Elaine Rivera crafts dishes inspired by the community of farmers and ranchers nearby, the seasons, and a responsibility to sustain it all for future diners. She helms a kitchen that commits to a menu that's no less than 75 percent organic and 50 percent vegetarian, with nearly all dishes adjustable for gluten- and dairy-free guests. What's more, the restaurant is located in the historic Williams/Thorndyke/Bright house and seeks to continue its long history of warm hospitality.
Afternoon
Forage for seaweed in Cayucos
The folks at Kelpful are on a mission to empower visitors to use seaweed as a nutritious and delicious climate-resilient resource. To that end, they educate visitors on how to forage for seaweed — and how to do so responsibly. Take a seaweed-foraging tour with Kelpful's "merfolk" and discover the history of how people have used seaweed, how to identify different varieties and how to use it for food and self-care. It's a family-friendly activity that takes place right on the beach, and includes a snack of seaweed-seasoned avocado toast at the end.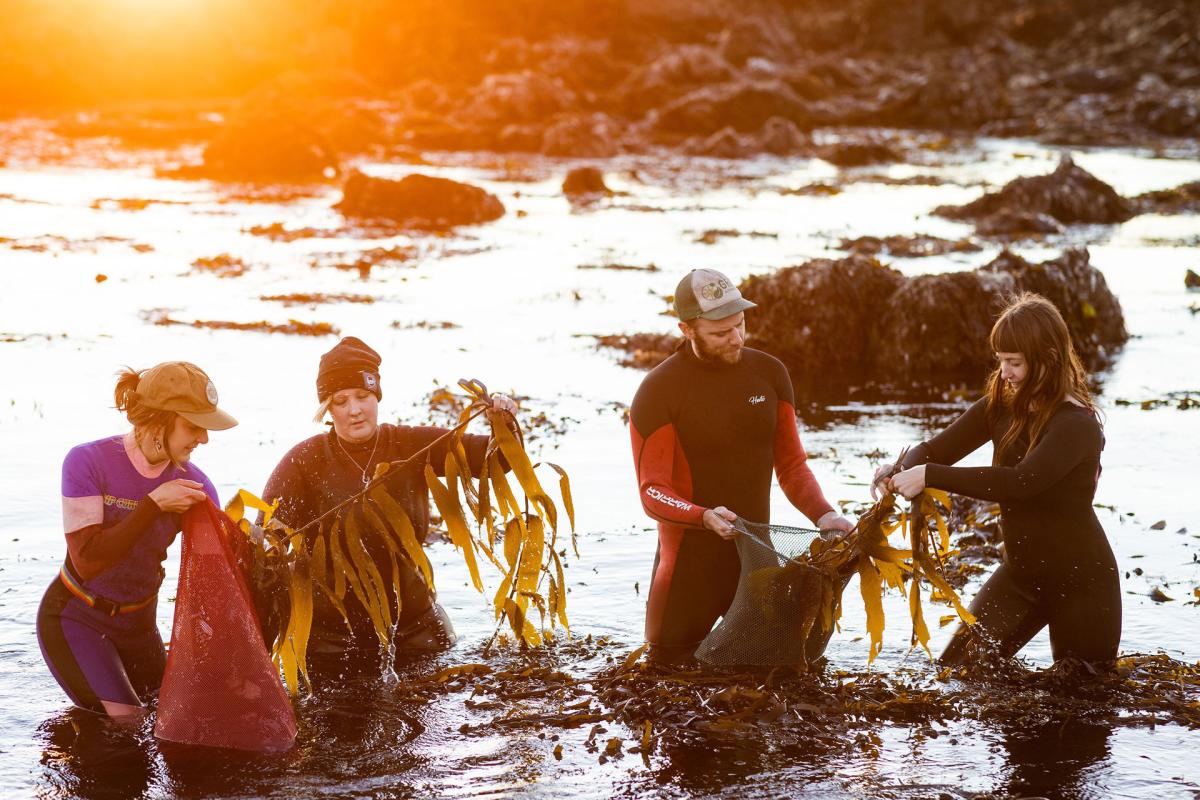 Photo credit: Acacia Productions
Dinner
Taste an icon of organic dining in downtown Paso Robles
When Paso Robles' Thomas Hill Organics opened in 2009, its approach to farm-to-table, organically-sourced dishes made it an outlier among local restaurants. But its commitment to long-term sustainability has elevated it to a legacy eatery that paved the way for the local farm-to-table, loyal-to-local ethos. Choose from a menu of thoughtfully-designed delights made from just-caught seafood, farm-fresh produce, locally-baked breads and house-made goods. Also: don't miss the wine list that takes responsible production into account.
Evening
Get illuminated in Paso Robles Wine Country
Internationally-acclaimed artist Bruce Munro opened his awe-inspiring Sensorio Field of Light in 2019: a multi-acre field of rolling hills, dotted with 100,000 solar-powered fiber optic spheres that glow in colors across the landscape. As Munro's largest installation in the world, it's a self-guided, walkable experience through wine country, and 100 percent powered by renewable energy. The property includes other exhibits as well, including "Light Towers," an installation that illuminates a field of tall towers composed entirely of recycled wine bottles. Not interested in walking? Sensorio offers a terrace experience overlooking the Field of Light, complete with a firepit, snacks and drinks.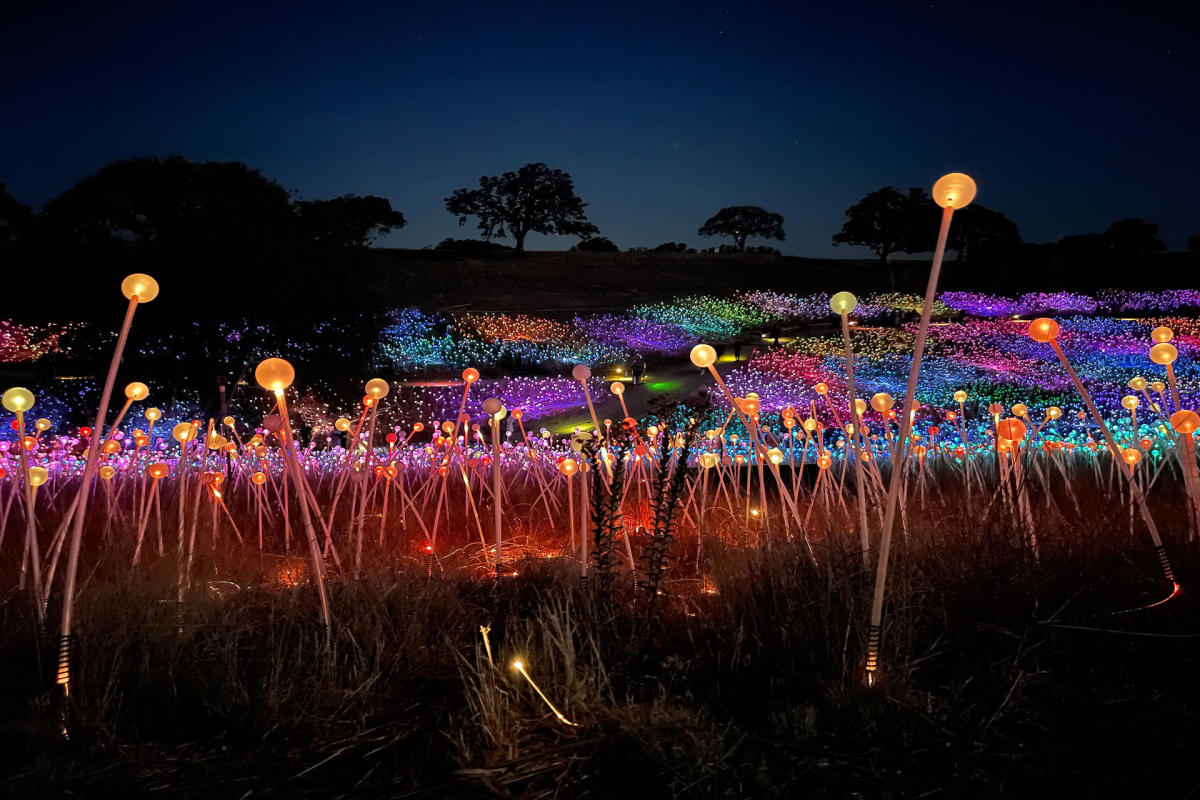 Day 2
Morning
Shake the hand that feeds you
SLO CAL farmers' markets are legendary for their abundance, variety, and friendliness. (They're also effective stimulants for individual, community, and economic health; whatever you buy at the market sustains family-owned farms and purveyors.) For a morning market that offers fresh coffee, pastries, juices and fruit for breakfast, check out the Saturday morning market in San Luis Obispo, Templeton or Paso Robles. Gather provisions for a mid-day picnic, then embark on the Farmstead Ed Farm Trail for a tour of sustainably-operated farms in SLO CAL. Pet the goats behind the creamiest goat cheese, luxuriate in a walk through lavender fields, taste different varieties of apples or tour an olive oil press and blending facility. You'll gain an appreciation for the work, thought, and care that goes into producing the very best SLO CAL has to offer.
Lunch
Picnic among the vines
Choose any of the stops along SLO CAL's Sustainable Wine Trail for an al fresco picnic made from fruits, veggies, breads, cheeses and nuts you picked up at the farmers market this morning. Many wineries offer picnic facilities with unparalleled views of wine country where you can savor in style. Better yet, do a tasting at the winery and pick up a bottle or two of your favorite sustainably-produced wine to bring home.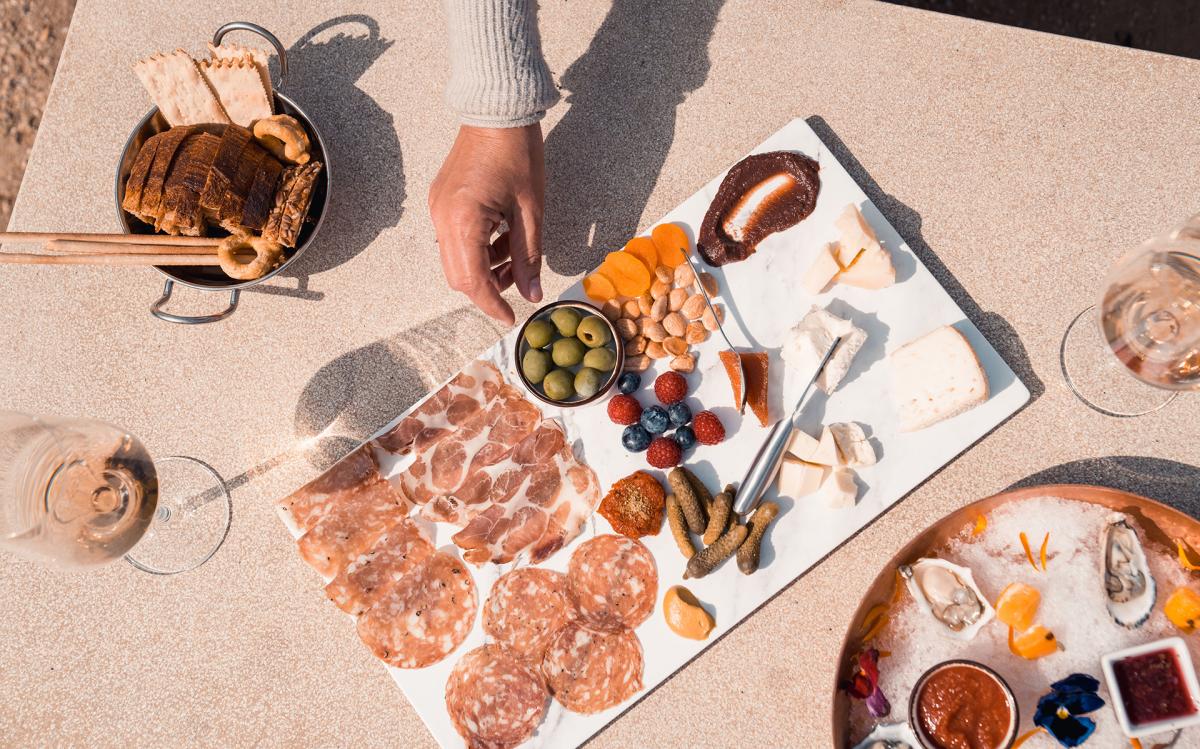 Afternoon
Taste vodka, gin, whiskey and more
The story goes that winemaker Alex Villicana was performing a routine task called saignée (wherein juice from a tank of wine is poured out to concentrate flavor and color in the final wine) when the idea struck him to distill the run-off juice. What would otherwise have gone down the drain became the basis of Re:Find Distillery in Paso Robles, an operation that repurposes materials that typically go to waste into beautiful vodkas, gin, whiskey and other spirits. To the south in San Luis Obispo, Rod & Hammer Distillery also gets creative in the production of their award-winning spirits: they desalinate and purify water from the Pacific Ocean (just a couple miles to the west) to cut cask-strength whiskey to proof.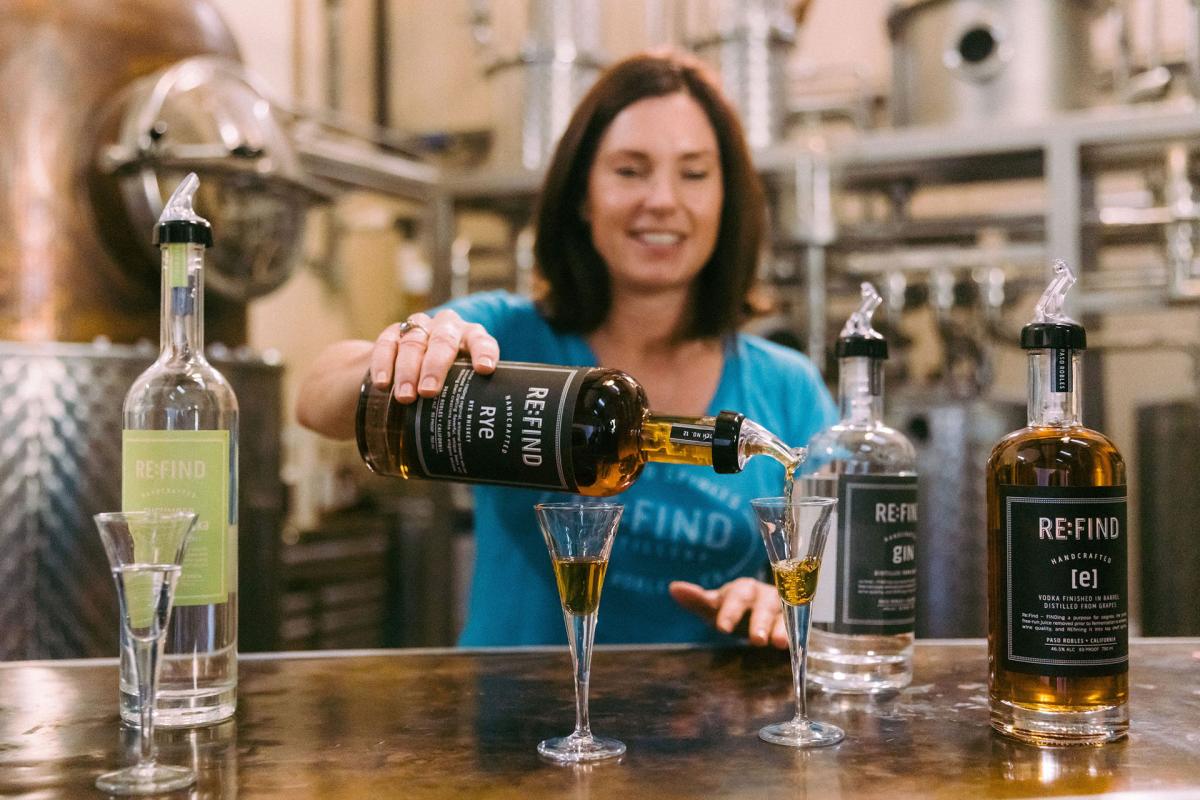 Dinner
Think globally, eat locally
For four decades, the team at Novo Restaurant in San Luis Obispo has prioritized buying locally-grown produce. In fact, the Blue Mango Restaurant Group (which includes Novo and Luna Red in San Luis Obispo, and Robin's in Cambria) employs a full-time produce buyer, and prepares 60 to 70 percent of its dishes with local produce. But while the ingredients at Novo might be locally-sourced, the menu is globally-inspired. Try the restaurant's famous Chow Novo noodle bowl, Lobster Bisque or Spring Rolls to experience just a few of their internationally-influenced dishes.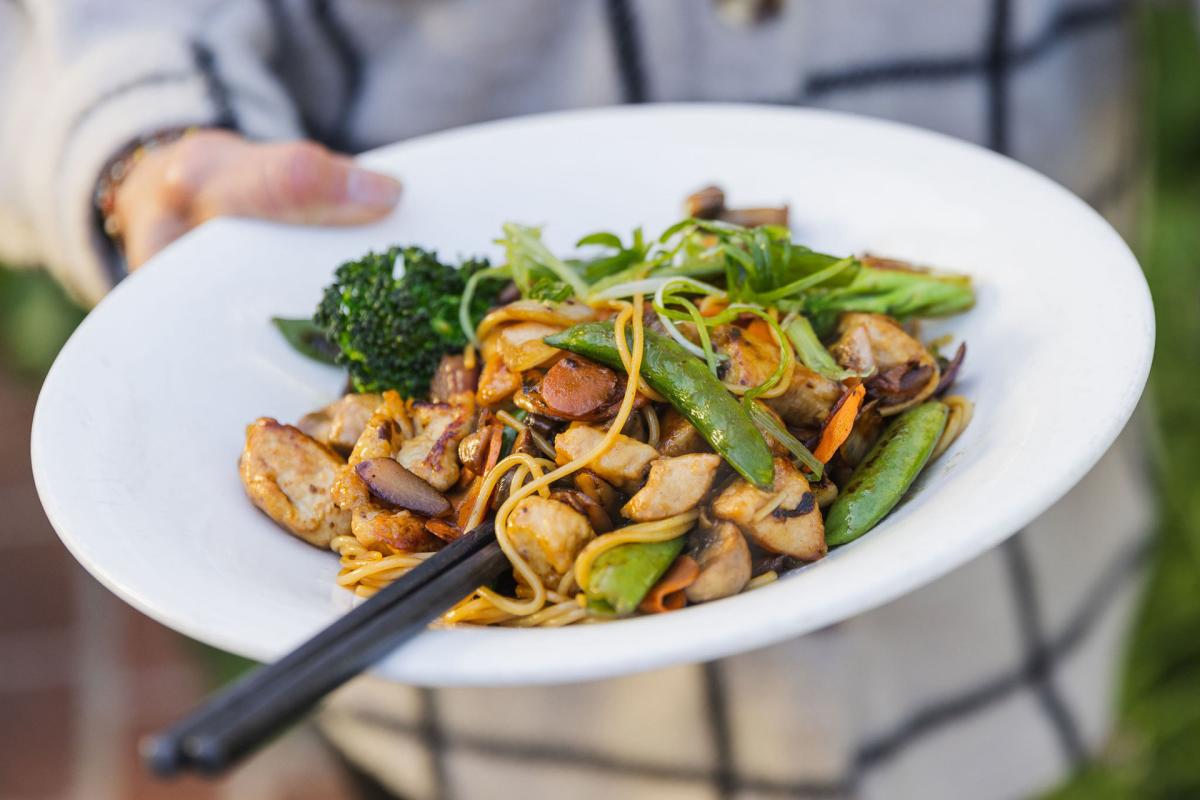 Photo credit: Acacia Productions
Evening
Sleep for a purpose
A program through the City of San Luis Obispo called "Keys for Trees" collects a portion of every hotel room charge to plant trees around town. So when you head back to your hotel in San Luis Obispo, you can rest easy — literally! — in knowing that your lodging property takes the environment, air quality and biodiversity of its surroundings seriously. 
Day 3
Morning
Take the high road with a bakery that started on two wheels
Start with breakfast at Bread Bike in San Luis Obispo, a community-supported bakery that started as a pop-up on two wheels. The Bread Bike would carry rustic loaves of whole grain bread to venues and even to the homes of Bread Bike subscribers. The subscription program still delivers bread via bicycle power, but Bread Bike now has its own facility that features pastries, local coffee and tea. Once you're powered up, take a kayak tour of the federally-protected Morro Bay National Estuary with Central Coast Outdoors; or explore the diverse ecosystem and wildlife at the Santa Margarita Ranch with naturalist Jaqueline Redinger of Margarita Adventures.
Lunch
Seafood that doesn't get any fresher
For just-caught seafood, look no further than Tognazzini Dockside in Morro Bay. Owner Captain Mark Tognazzini harvests albacore, salmon, and other oceanic delights directly from the Estero Bay aboard his vessel the Bonnie Marietta, as well as from fellow vessels in the Morro Bay commercial fishing fleet. He then hands off his haul to the kitchen to make classics like albacore tuna melts, linguine and clams and seafood risotto — all sustainably sourced and expertly prepared.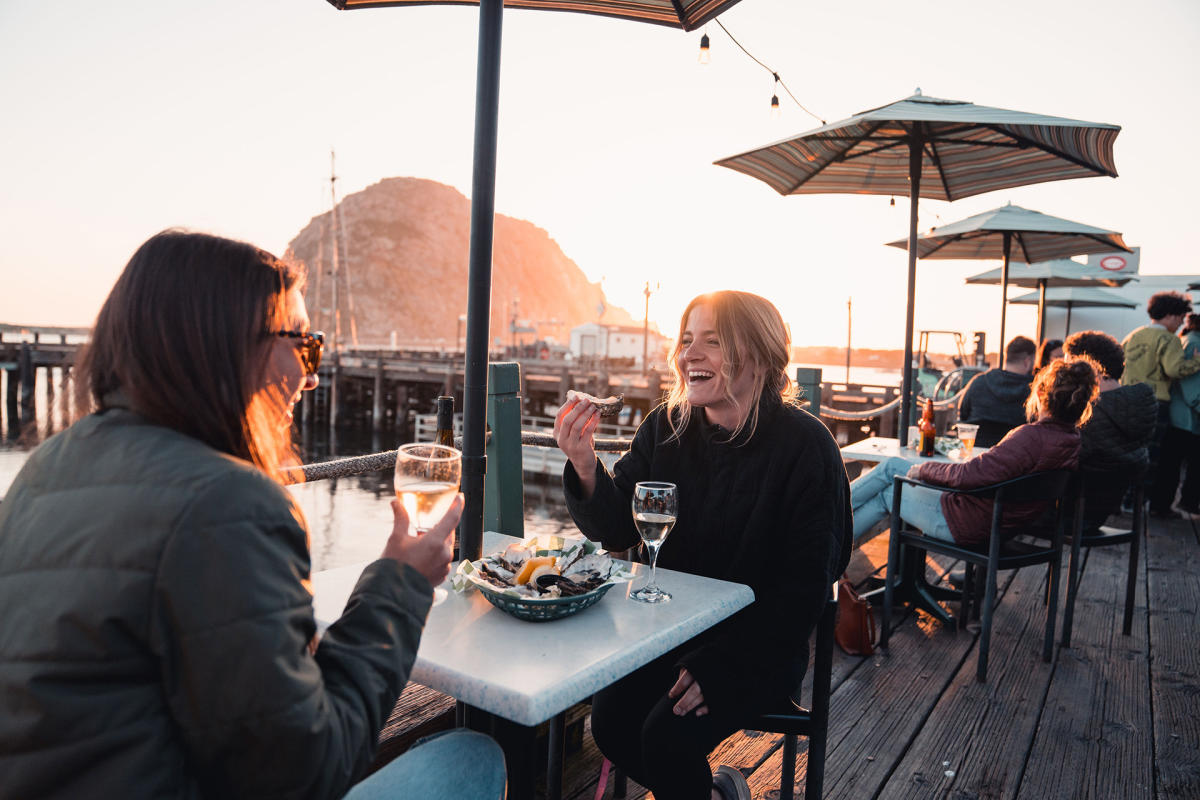 Afternoon
Feel good doing good
Through a program called Stewardship Travel for Good, visitors can take an active role in sustaining beautiful SLO CAL for future generations of travelers. The program provides a list of opportunities for visitors to connect deeply with the area and give back time, resources, and attention to the attractions they value most. For instance, beach-goers can pick up a Clean-up Kit in Avila Beach, including gloves for gathering trash, and a tote to keep. Other activities include cycling the Edna Valley and Arroyo Grande wine country, birding in the Los Osos El Moro Elfin Forest and walking the ethereal, untouched environs of Nipomo's Oso Flaco Lake.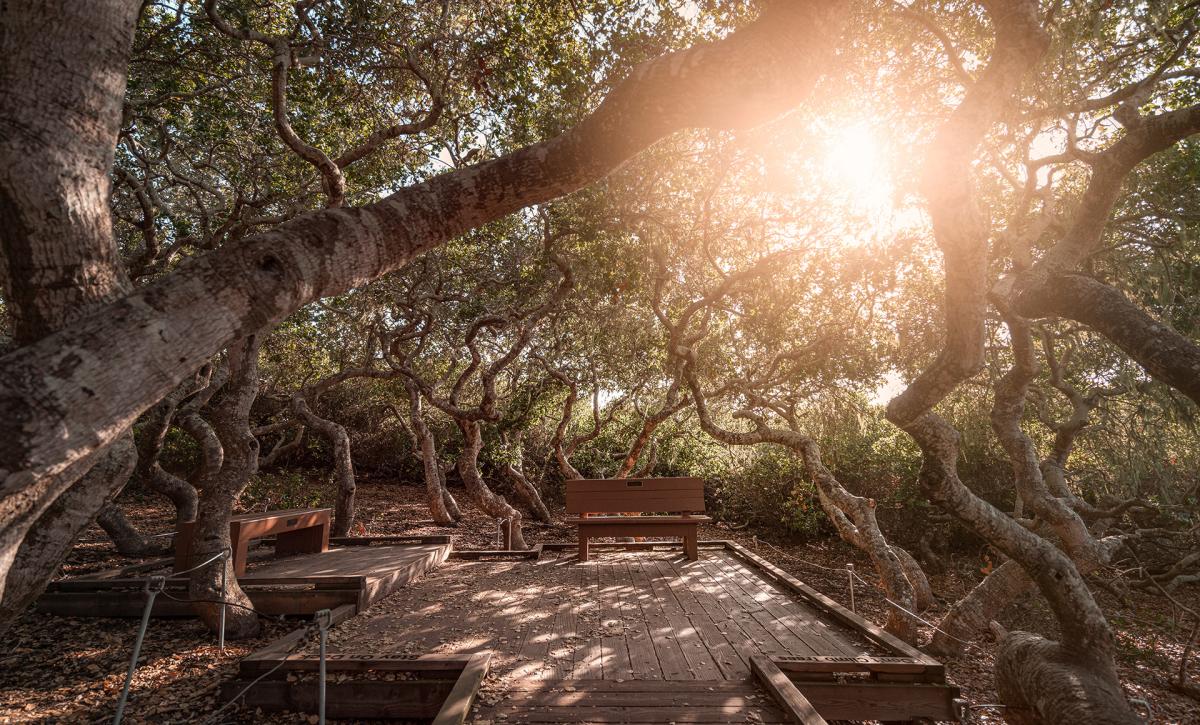 Dinner
Dine like a local
Ask any local about their favorite farm-to-table restaurants, and they're likely to mention Ember in Arroyo Grande. A hometown boy, Chef Brian Collins opened the eatery in 2014 after working in the kitchens of the culinary elite, including Alice Waters' Chez Panisse in Berkeley and Clark Staub's Full of Life Flatbread in Los Alamos. He returned to his roots to bring wholesome, hyper-local cuisine to the community that raised him, including a menu that changes monthly and features producers like nearby Halcyon Farms and wineries like Talley, Deovlet and Alban Vineyards just over the hill in Edna Valley.
Interested in more ways to support SLO CAL's sustainable future? Check out Sustainably SLO CAL for more info.