In The Land of Hidden Secrets, an appetite for exploration has serious rewards. The area along Highway 1 is a vast natural playground, full of buried treasure, beloved by those who want to take it all in — or just take a break. Speaking of breaks, the ocean provides a backdrop for nearly everything we do here, from cycling and hiking to whale watching and sipping Pinot Noir. The Pacific comes by her name honestly: a gentle giant with endless stories and surprises to share. See the side of SLOCAL that only the locals know, and you'll begin to understand what makes our corner of California different. Welcome to the land of wildlife and wine, secret passageways and hush-hush surf spots, eye-openers and jaw-droppers. Your amazement awaits. 
These are just five of our list of 25 Hidden Secrets along Highway 1. To find the exact location for each of these spots, download a free Highway 1 Hidden Secrets Map.  
1. Wine With An All-New View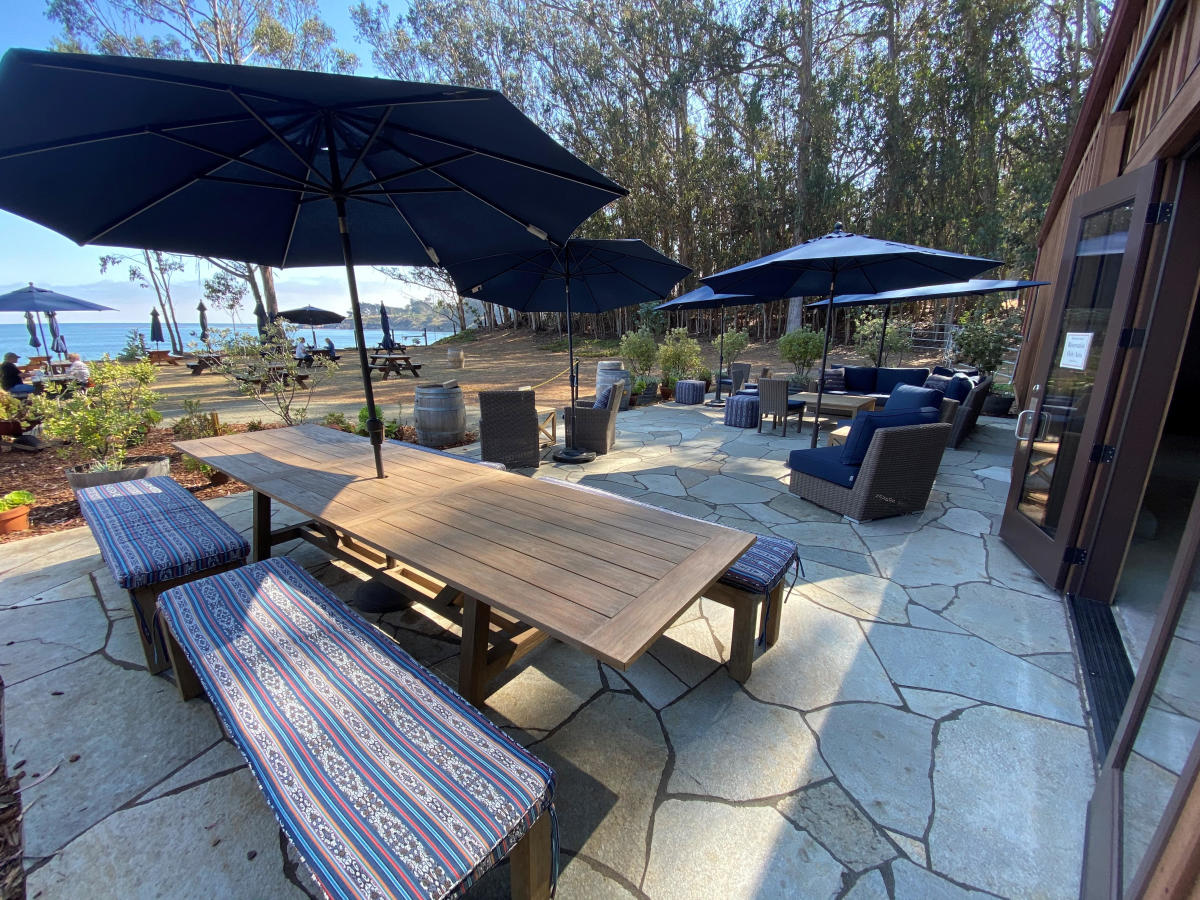 Sure, you may have gone wine tasting, but you haven't tasted wine in surroundings like this. Set apart from the wine regions of Paso Robles and Edna Valley, the Hearst Ranch Wine Tasting Room lies tucked back in a eucalyptus grove overlooking Hearst Memorial State Beach in San Simeon. (Turn the other direction, and you'll find yourself looking up at the opulent home of Jazz Age media magnate, William Randolph Hearst.) Grab a glass or a bottle of Hearst Ranch Winery's award-winning Cabernet Sauvignon or Chardonnay, and gaze out over the magical, protected cove.  Download a free Highway 1 Hidden Secrets Map.  
2. Bask on a Black Sand Beach

On your way through Ragged Point, blink and you might miss the sign, but the Black Swift Falls Trail is a SLO CAL treasure. Just past Ragged Point Inn, find the trailhead to travel down a skinny secret path to a black sand beach. Chances are, you'll have the whole place to yourself. Spend an afternoon watching the waves, warming your toes in the sand, and listening to the sound of the seasonal Black Swift Falls cascading to the shore. Download a free Highway 1 Hidden Secrets Map.  
3. Swing Into The Sunset

If you've ever been to Avila Beach, you know how laid-back, quaint and charming this seaside town is. But many folks have no idea about the charm that lies just around the hill, tucked away from view. Built in 1889, the Point San Luis Lighthouse is a beautifully preserved gem of Prairie Gothic architecture that faces out onto the Pacific coastline. Better yet, the lighthouse has a tree swing out front that provides one of the widest, most epic and romantic views around. (You might even witness a whale breaching in the water from this perch!) The lighthouse is only accessible by a guided hike or by kayaking to the secluded little beach beneath it: a hidden secret if ever there was one. Download a free Highway 1 Hidden Secrets Map.  
4. Over The River and Through The Woods...To Serenity

Comprising 430 acres of historic ranchlands, the Fiscalini Ranch Preserve lies tucked between the Pacific shoreline and Highway 1 in westernmost Cambria. A lot of visitors don't even realize it's there, with miles of trails that ramble through towering pine forests, across grasslands, and beside the ocean. Pick one of the preserve's many driftwood benches to relax on, chat with a friend, drink tea, or daydream. This is an uncrowded, wide-open space worth getting to know. Download a free Highway 1 Hidden Secrets Map.  
5. Paddle in Peace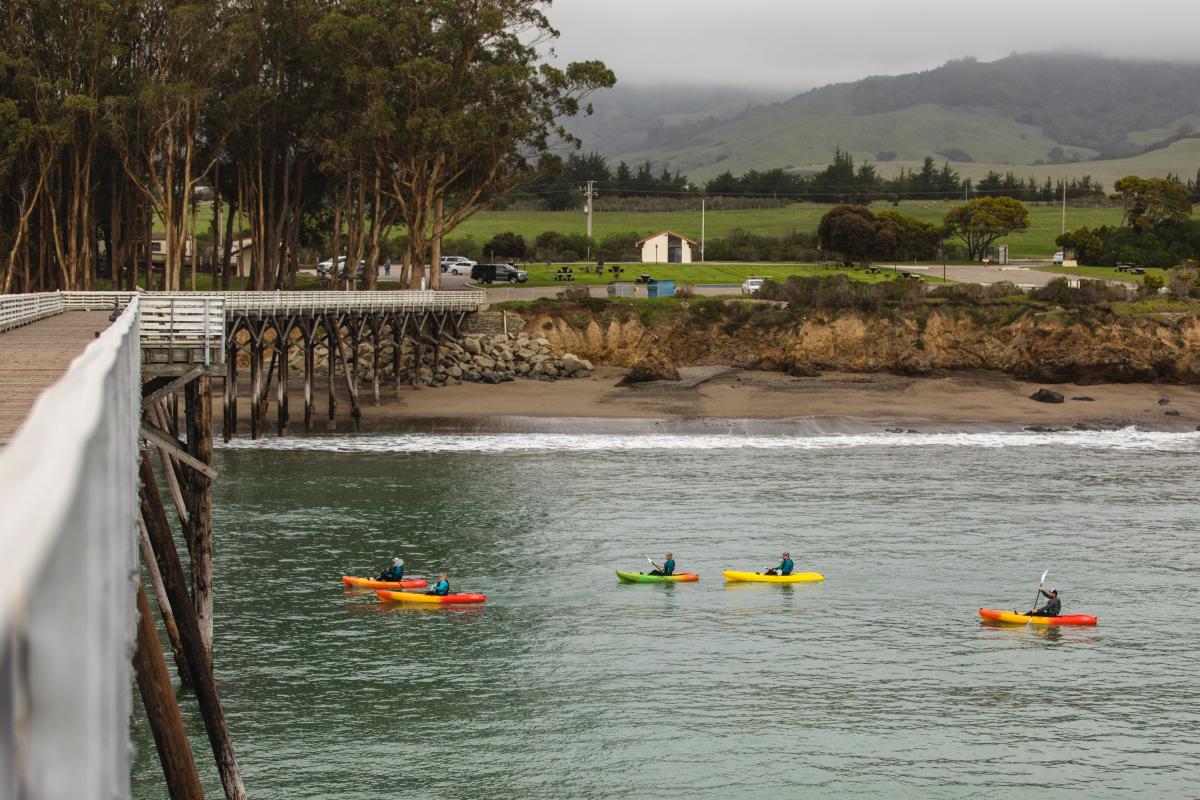 The conditions in San Simeon Bay are just right for a tranquil paddle, particularly early in the day or at sunset. Thanks to its protected position, the cove rarely sees too much wind, and the flora and fauna give it a hideaway-in-paradise feel. Given its attractions, you'd think San Simeon Bay would be overrun with visitors, right? Wrong. There's lots and lots of room to spread out, and kayakers will find the water is wide open. In fact, an elephant seal sunning itself on the sand might be your only company. Download a free Highway 1 Hidden Secrets Map.  
If these under-the-radar experiences have you interested, you'll love the full list and map of Hidden Secrets, where X marks all the spots. Nibble olallieberries at a countryside fruit stand, see an unearthed sphinx, wander through a secluded sculpture garden, and forage for edible seaweed. These are just a few of the memory-making moments that await you in The Land of Hidden Secrets. 
Photos provided by: Highway 1 Discovery Route