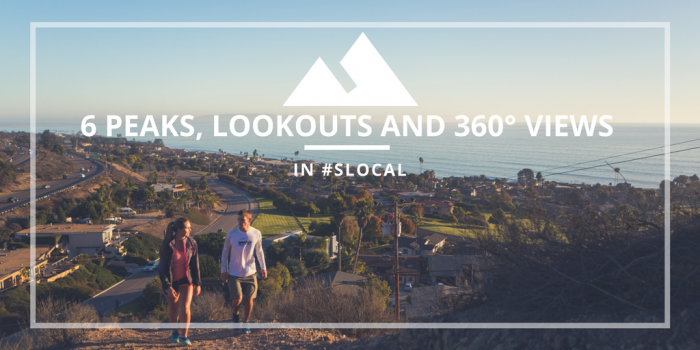 It's hard to see the bigger picture when you're down on the ground, but lucky for you, San Luis Obispo County (SLO CAL) has a plethora of peaks, lookouts and 360° views to help you gain new perspectives. From short jaunts to longer, skyscraping adventures you'll be able to see SLO CAL like you've never seen it before. Pack your camera or make sure your phone has plenty of space and a full battery because you'll definitely want to show all of your followers, family and friends these views. What are you waiting for! Check out these 6 peaks, lookouts and 360° views in SLO CAL.
1) HI MOUNTAIN CONDOR LOOKOUT
Elevation: 3198 Feet
Location: Los Padres National Forest, East of Lopez Lake
Distance: 10.4 miles out and back (from Santa Margarita)
While you can drive up to this lookout, it's recommended that you call ahead and that you have a four-wheel drive vehicle as the terrain can be steep. Hikers can also reach this lookout from High Mountain Road in both Santa Margarita and Arroyo Grande near Lopez Lake. Once at the top, visitors will enjoy panoramic views of the Los Padres National Forest and out to the coast.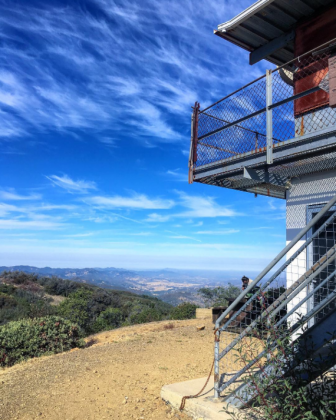 (Photo by @namastaygold)
2) CERRO ALTO
Elevation: 2,624 Feet
Location: Los Padres National Forest, Atascadero
Distance: 5.35 miles out and back
If views of the entirety of SLO CAL and the Nine Sisters are what you're looking for then Cerro Alto is just the hike for you. The trail begins at the Cerro Alto Campground and winds you up through the Los Padres National Forest. While this hike is more strenuous, you'll surely be rewarded once you take in the 360° views of San Luis Obispo County.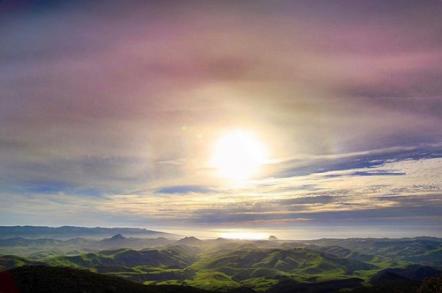 (Photo by @ThePacificKid)
3) MORRO DUNES ECOLOGICAL RESERVE
Elevation: 800 Feet
Location: Los Osos
Distance: 2.6 mile loop
Transport yourself as you traverse sand dunes, grasses and ice plant and past a eucalyptus grove to reach views that will justify your sandy efforts. While parts of this hike reward you with views of Los Osos and two of the Nine Sisters (Cerro Cabrillo and Hollister Peak), the real treat comes at the top. Relax as you soak in the views of Morro Bay, Los Osos and parts of Montaña de Oro State Park.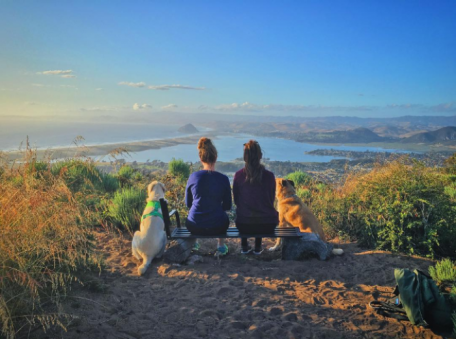 (Photo by @Dodgiegram)
4) SHELL BEACH BLUFF TRAIL - ONTARIO RIDGE TRAIL LOOP
Elevation: 700 Feet
Location: Avila Beach
Distance: 2.8 mile loop
Begin your hike with a picturesque walk along the Shell Beach bluff before you trek up Avila Ridge, a steep and rugged hike. With beautiful views of the Pacific Ocean from Pismo Beach to Avila Beach, this trail offers up a quintessential California view. Don't forget to keep on the lookout for the iconic swing at the top!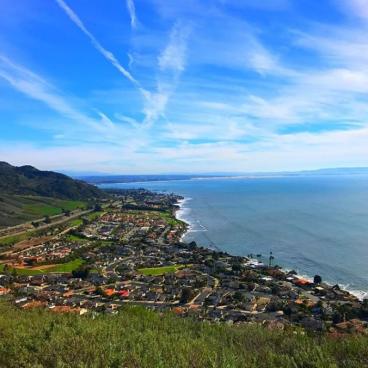 (Photo by @graceananorris)
5) RINCONADA TRAIL
Elevation: 1030 Feet
Location: Los Padres National Forest, Santa Margarita
Distance: 4.7 mile loop
This trail is great for hikers, bikers, dogs and horseback riding. Midway between the town of Santa Margarita and Pozo enjoy mountain country, live oak trees, wildflowers in the spring and beautiful views of the Los Padres National Forest. This trail also features an old mercury mine and processing mill just right of the trailhead.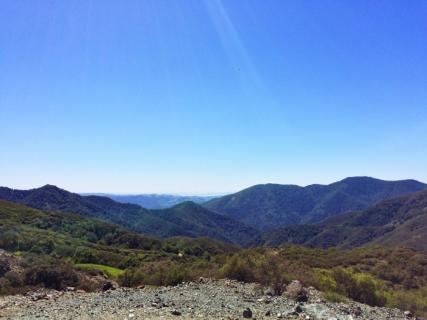 6) TERRACE HILL
Elevation: 285 Feet
Location: San Luis Obispo
Distance: .9 mile loop
Whether you've done all of the peaks previously mentioned or you've decided to start here, Terrace Hill is a great (and easy) hike. With sweeping views of San Luis Obispo, Cerro San Luis and Bishop Peak this hike is perfect for any time of day but is especially fantastic at sunset.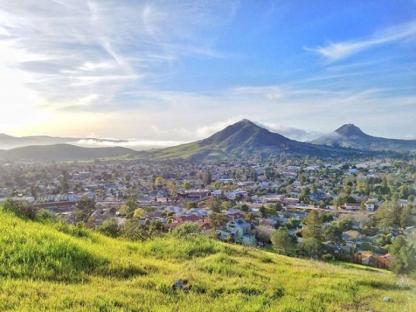 (Photo by @noella_bella_)