DOG-FRIENDLY BEACHES ABOUND IN SLO COUNTY
by Brendan Pringle
He may not need to work on his tan, but your dog enjoys a day at the beach just as much as you do. So rather than leaving Fido at home, celebrate Pet-Friendly Month in San Luis Obispo County, and bring him along for some fun in the sun. SLO County is full of dog-friendly beaches; some are well-known, and others are well-kept secrets. Here are some options that you'll want to check out:
Pismo Beach/Oceano Dunes
You can enjoy a spectacular sunset stroll with your canine companion in Pismo Beach. Pismo Beach is dog-friendly at any time of day, as long as you stay to the left of the pier. If your dog doesn't like sand between his paws, Dinosaur Caves Park lies right on the bluffs of Shell Beach (north of Pismo). The ocean views from this 11-acre park are extraordinary. On the other hand, if he likes to toss around in the sand dunes, head down the Pacific Coast Highway, and you can roam with Rover around Oceano Dunes State Park, as long as you stay within the park.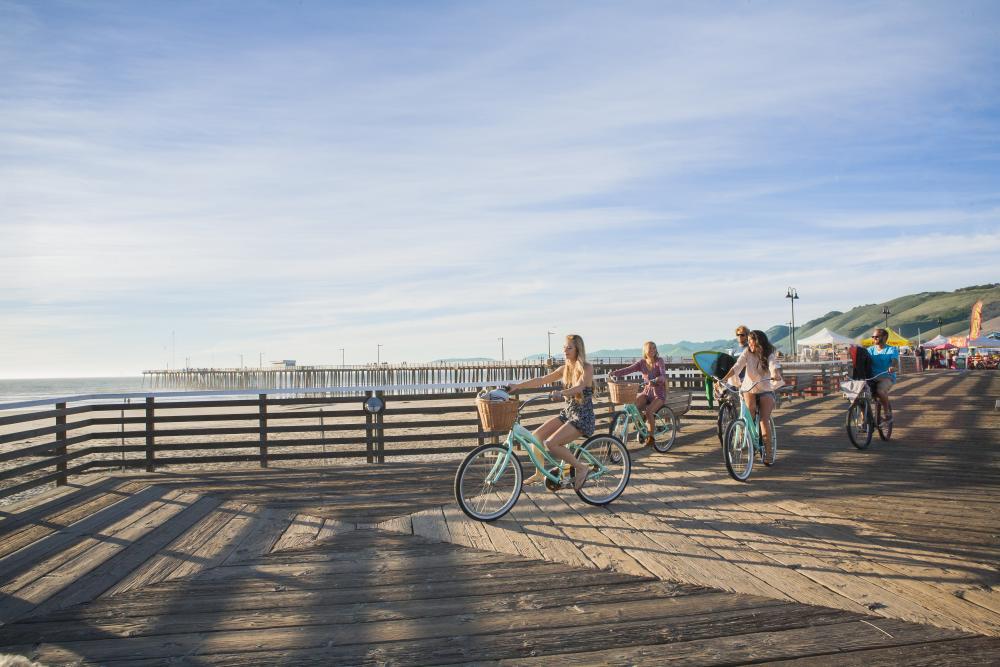 Avila Beach
As you head up the 101, stop in Avila Beach for several dog-friendly options. Before 10 am and after 5 pm daily, you can enjoy sunny Avila Beach. If your furry friend is a free spirit, Avila also has some leash-free options! The Olde Port Beach, next to Harford Pier, and the Fisherman's Beach, nicknamed "Dog Beach," both have a leash-optional policy, meaning that your dog can run wild and burn off some of those dog treats.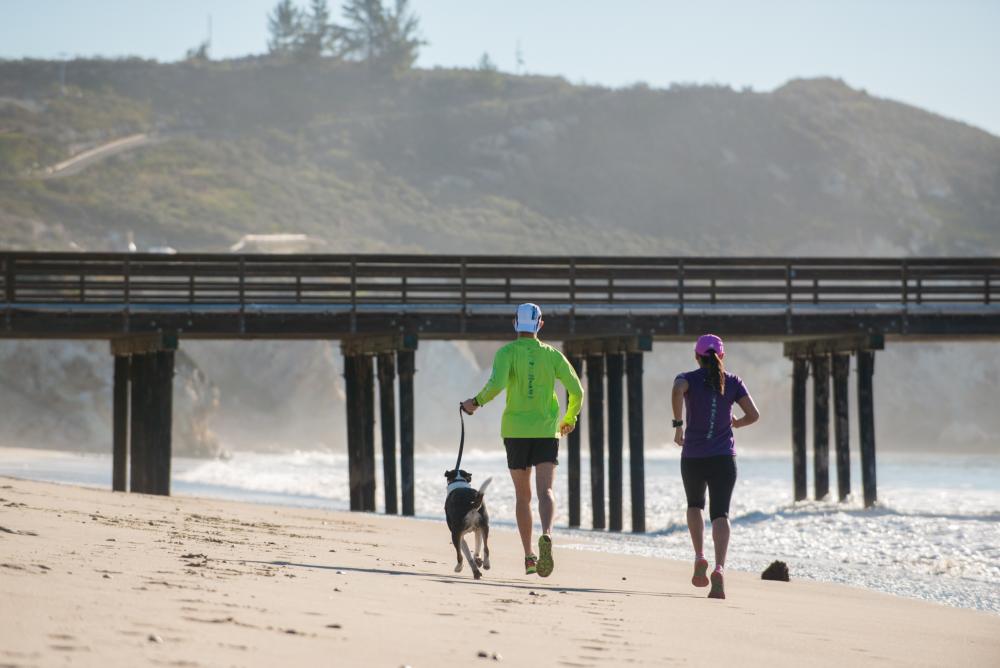 Montaña de Oro
If you're heading north, follow Los Osos Valley Road to the coast, and continue onto Pecho Valley Road to explore the untouched majesty of Montaña de Oro State Park, where you and your dog can spend some time at Spooner's Cove. This beach is one of those hidden treasures for dog-owners that remains undiscovered to all but the most experienced dog owners.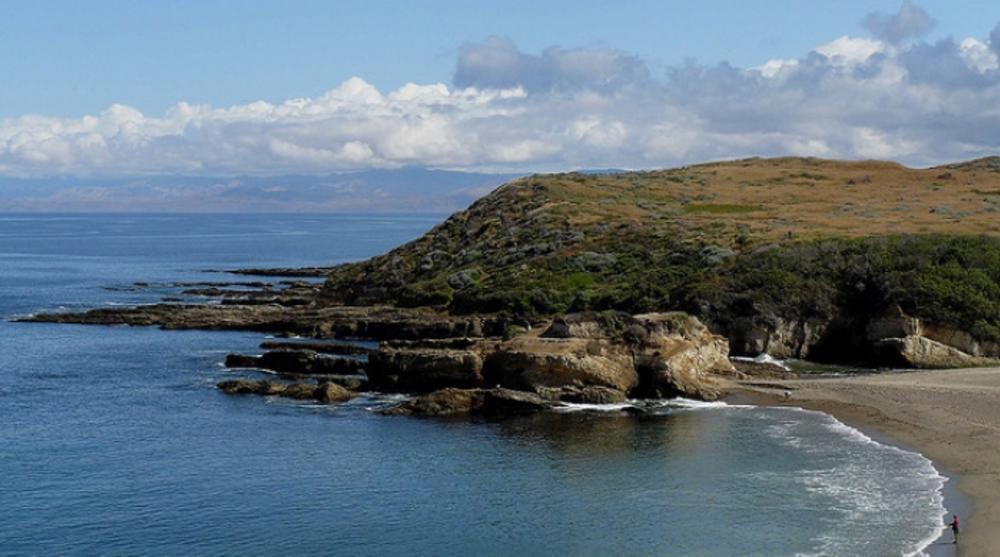 Morro Bay
Morro Bay may be best known for its landmark rock, but it also has some lovely strands of coastline that are dog-friendly. Go leash-free at North Point Beach—a hot-spot among dog owners and their companions. Or, if Lassie doesn't mind a leash, take her around Morro Rock Beach. Amidst all the natural grandeur, your pooch probably will forget she's on a leash anyway!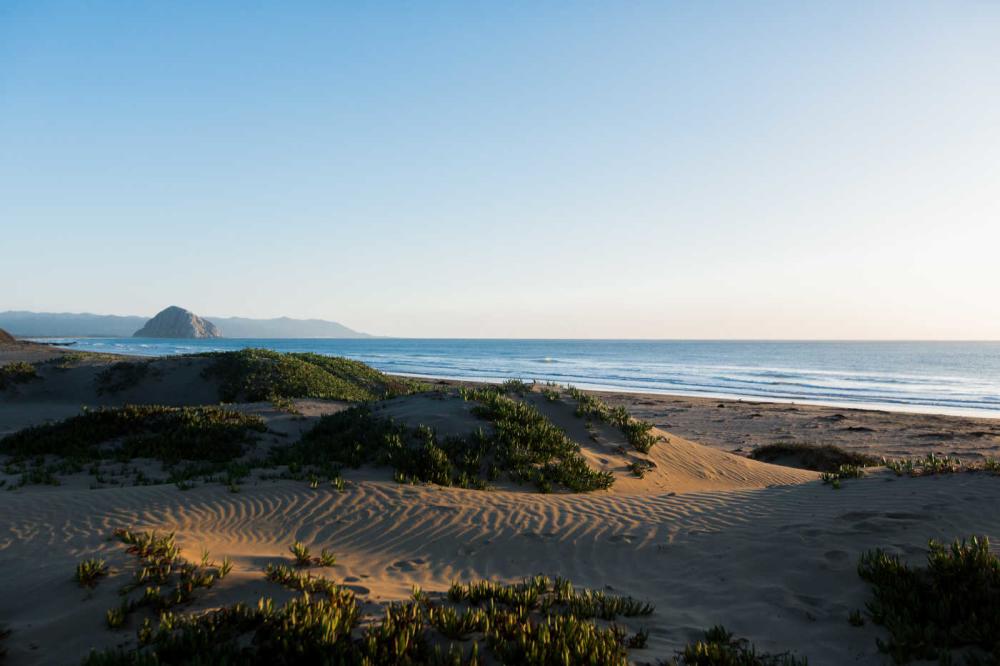 Cayucos State Beach
Head further north on the Highway 1, and you'll find Cayucos State Beach, which is completely dog-friendly. Cayucos State Beach offers the perfect combination of mild weather, tide pools, a small town charm and free spirit that never seems to go away. Keep your dog on the leash as you enjoy the rich coastline.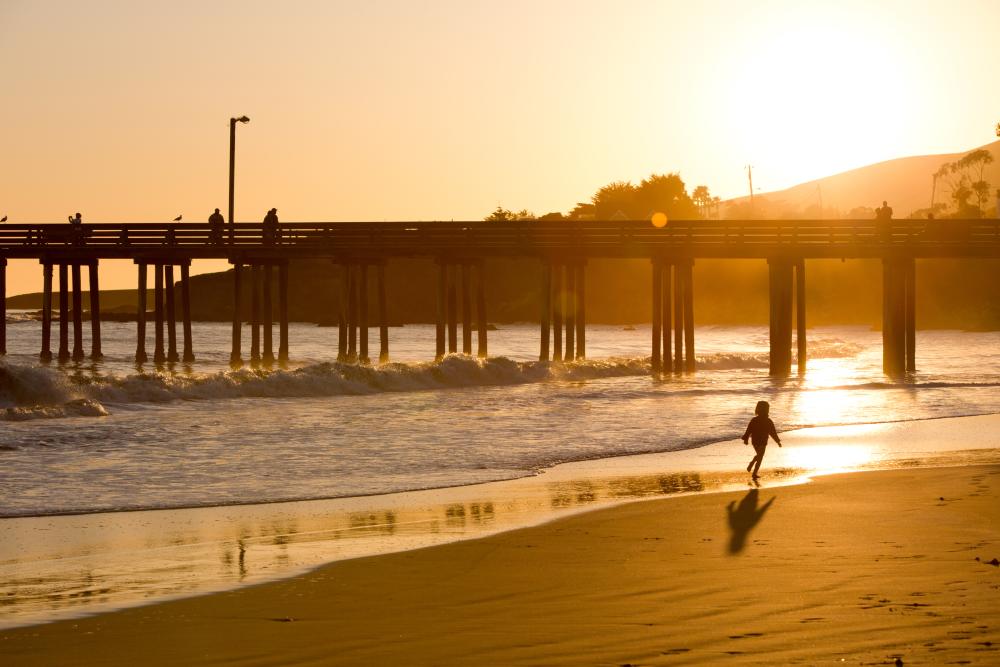 So, whether you want to paw around Pismo or cruise around Cayucos, the possibilities for you and your canine are endless. Don't leave your pooch at the kennel! Enjoy some pure play at these beautiful beaches!
While you're in town, you can stay at any of the dog-friendly lodging options and bring your doggie to make your vacation in SLO CAL even better!
PS: we recommend you check with the property since pet policies can change. Additional fees may apply.