Road tripping takes on a whole new meaning when you travel by camper. Whether trailing your favorite camper behind your family's SUV, or renting a camper van for the first time, here's 6 reasons SLO CAL is the perfect place for your #CamperLife getaway. 
1. Highway One
Whether you know it as PCH (Pacific Coast Highway) or Highway One or The Original Road Trip, the iconic roadway that snakes up the Pacific Coast from Southern California to Oregon is a bucket-list journey for almost every dedicated road-tripper. Known best for the remote cliffside views around Monterey, the San Luis Obispo County section of the trip encompasses that and so much more. From the crashing waves-on-rocks spectacular at the north near Ragged Point, down past the legendary Hearst Castle and connecting the dots of eleven coastal communities, the journey takes on every California coastal flavor you can think of - from eclectic artist communities to laid-back surfer villages, classic California pier towns to vibrant fishing havens.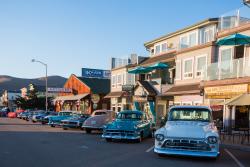 2. Views for Miles
Whether taking the most Instagram-worthy pic of your vintage Westie on the coast or savoring the vineyard views from your temporary backyard, the varied and epic views of San Luis Obispo County are breathtaking. You can take in these scenic views from the road or at one of SLO CAL's RV parks, each offering a unique setting - from coastal to inland - and many feature epic scenery.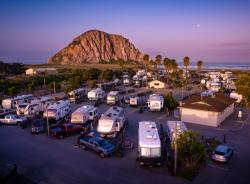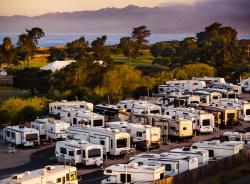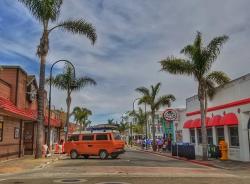 3. Farm to Fork & Sea to Spoon
On a road trip you have to eat, right? And indulging in the local fare is one of the treats of exploring new places. As part of California's robust agriculture scene, SLO CAL offers endless fresh foods that are harvested or produced right here. Walk the booths at one of 13 year-round farmers markets for fresh citrus, strawberries, nuts and veggies. Visit the local creamery for fresh cheese, an olive grove for oil or an avocado farm to make fresh-picked guac. Local seafood abounds, from fresh-caught filets to locally-grown oysters to world-famous clam chowder! Get to go and eat in the camper or stock up the fridge for sustained snacking.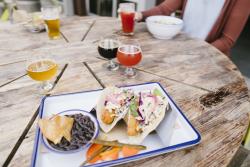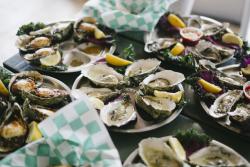 4. SLO CAL Sips
You're sold on the local eats, but don't forget about the local drinks! With the third-largest wine country in the US in Paso Robles, SLO CAL is home to over 250 wineries. Known for growing Rhone varietals and producing unique blends, the majority of wineries here are small, friendly and affordable. If wine isn't your jam, local brewers and distillers may have your number. Try a glass that incorporates local fruits in a flavored beer, a hard cider or a locally-made cocktail mix. Cruise around for some tastings or grab a bottle, six-pack or growler to go. With all of these options, no craft beverage lover will go thirsty!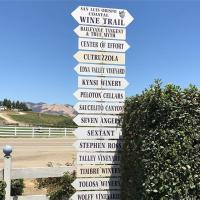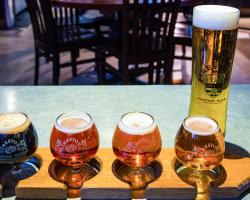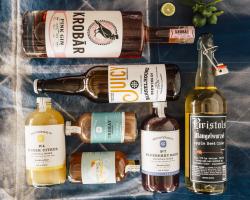 5. Festive Fun & Folly
No road trip would be complete without a little entertainment. Join in the horseshoe competition at the local festival. See a favorite band at a vineyard amphitheater or historic downtown concert venue. Swoon to relaxing tunes in a cozy coffee shop or on the winery patio. ROFL at the melodrama performance or tear up in the grandstands of the opera. However you like to be entertained, SLO CAL events and festivals will be something you want to add to your camping vacation.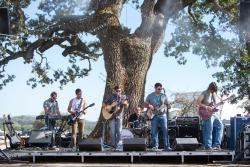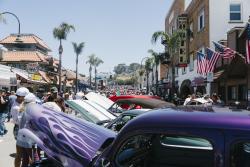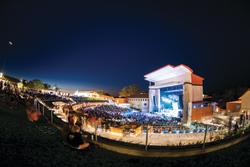 6. Parks & Rec
Most camper-folk and RVers have an affinity for the outdoors, making Central California's 320+ days of sunshine the perfect spot for year-round exploration. Adrenaline junkies can get their thrills skydiving or parasailing. Mid-level adventurers can explore the trails on two wheels, four hooves or two feet. The more laid-back types can hang their hammocks, stroll the beaches and gently cruise on their SUP. Live the dream life under the sun or the stars of SLO CAL.