Antonio Varia, chef and owner of Emporio Alle Pia Salami in Atascadero and Buona Tavola Restaurants in Paso Robles and San Luis Obispo has a passion for good food and quality ingredients. With a love for cuisine deep in his family roots, Antonio continued that family tradition with his popular SLO CAL establishments.
Antonio started making salami in 2001 and opened his salami business back in 2011. Antonio got into salami-making in 2001 after returning from a hunting trip with a good amount of meat. Wanting to make the most out of the meat, he decided to make salami like how his father did back when he was a boy living in Italy.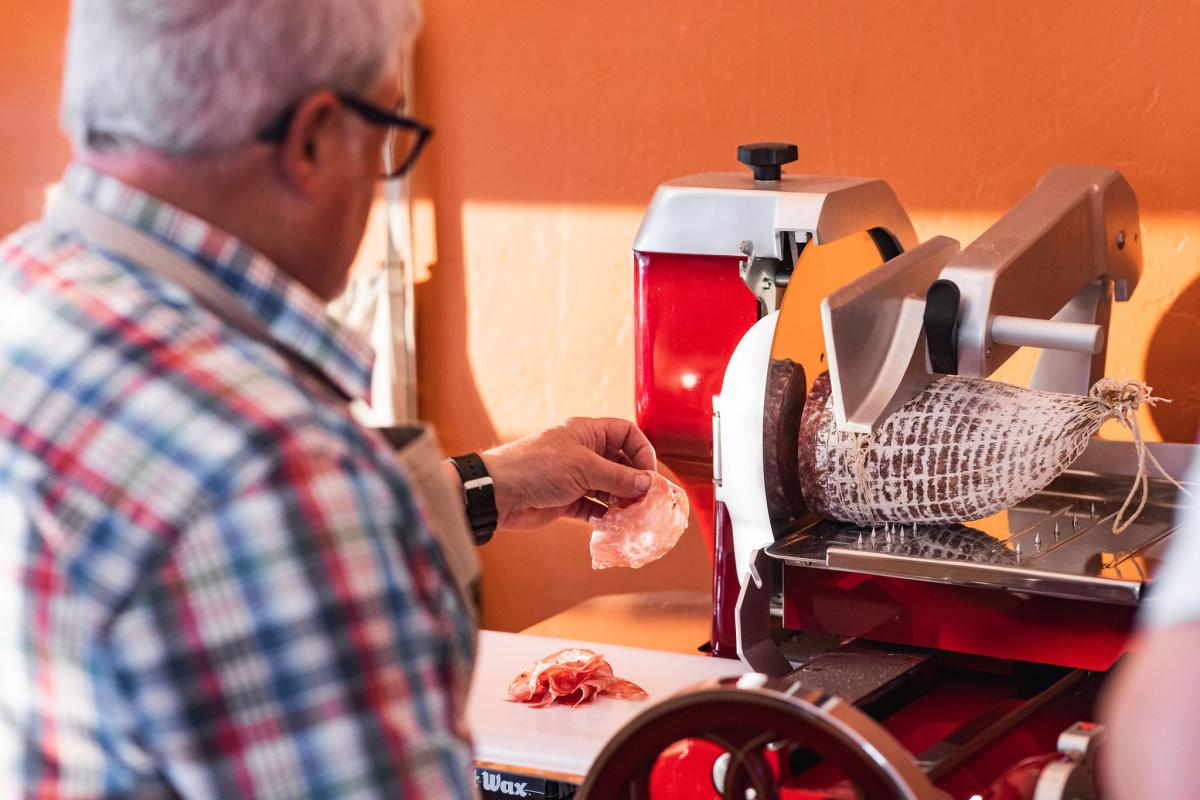 Antonio started out in his wine room using the controlled heat and humidity to make the salami. At the time he was giving the salami away to customers and winemakers who really enjoyed the product. He eventually started raising his own pigs to produce high-quality meats for his salami. It wasn't until 2009 that his nephew, Alex Pellini, came to him with the dream of starting Alle Pia.
Growing up in a small town in the Piedmont region of Italy, Antonio found a love for food by bonding over it with family.  "My dad was a chef, and my uncle was a very famous chef in North Italy," said Antonio. "The love of food comes as a family…When you eat good food you talk to each other, and you look at people in their eyes." He noticed similar culinary passions when he moved to SLO CAL. Antonio explained that many business owners like winemakers and chefs strongly believe in their craft like those in Italy.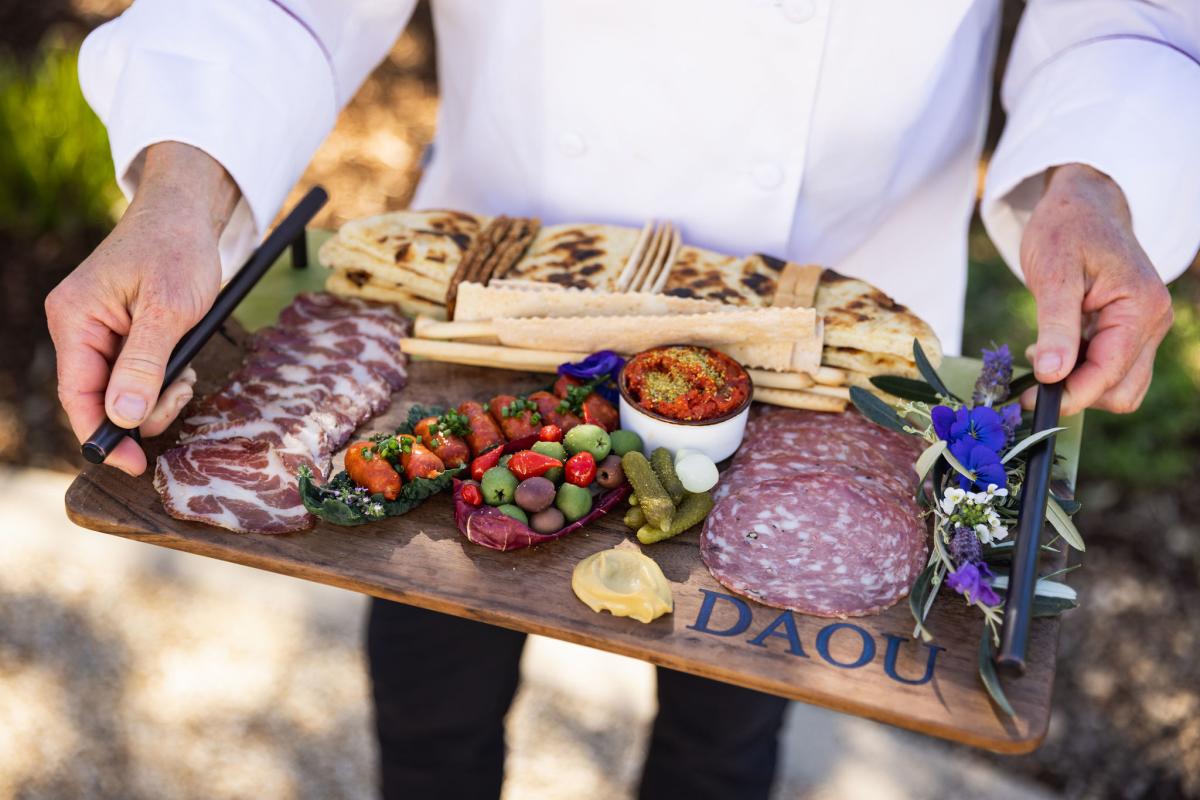 Antonio creates many different types of salamis from barolo, sopressa, calabrese and nostrano. The quality of the salami comes from the pork used and the techniques done by hand. Antonio also uses natural casing, strings imported from Italy and does everything by hand from filling to tying to ensure quality. Antonio also uses quality wines and local ingredients to adjust the flavors of the salami to be exactly what he is looking for.
You can find Alle Pia products at many places throughout SLO CAL. Stop by the Emporio Alle Pia for all things Alle Pia as well as some products imported from Italy. You can also find Alle Pia products in fine delis and cheese shops such as Central Coast Creamery. Many local wineries throughout SLO CAL also use Alle Pia's salami on cheese and grazing boards to bring together all the SLO CAL flavors.
​Photo by: Acacia Productions