Kelpful is a women-founded, worker-owned cooperative that creates seaweed-based pantry and self-care products made with kelp harvested right in SLO CAL. Kelpful was started because owner Melissa Hansen and team noticed there was a sustainable resource on the central coast that not many people knew the benefits of.
Seaweed is an incredibly nutrient-dense resource that contains great medicinal properties. Many people on the central coast don't realize that the seaweed they're used to eating at sushi and Japanese restaurants is grown plentifully right on the central coast.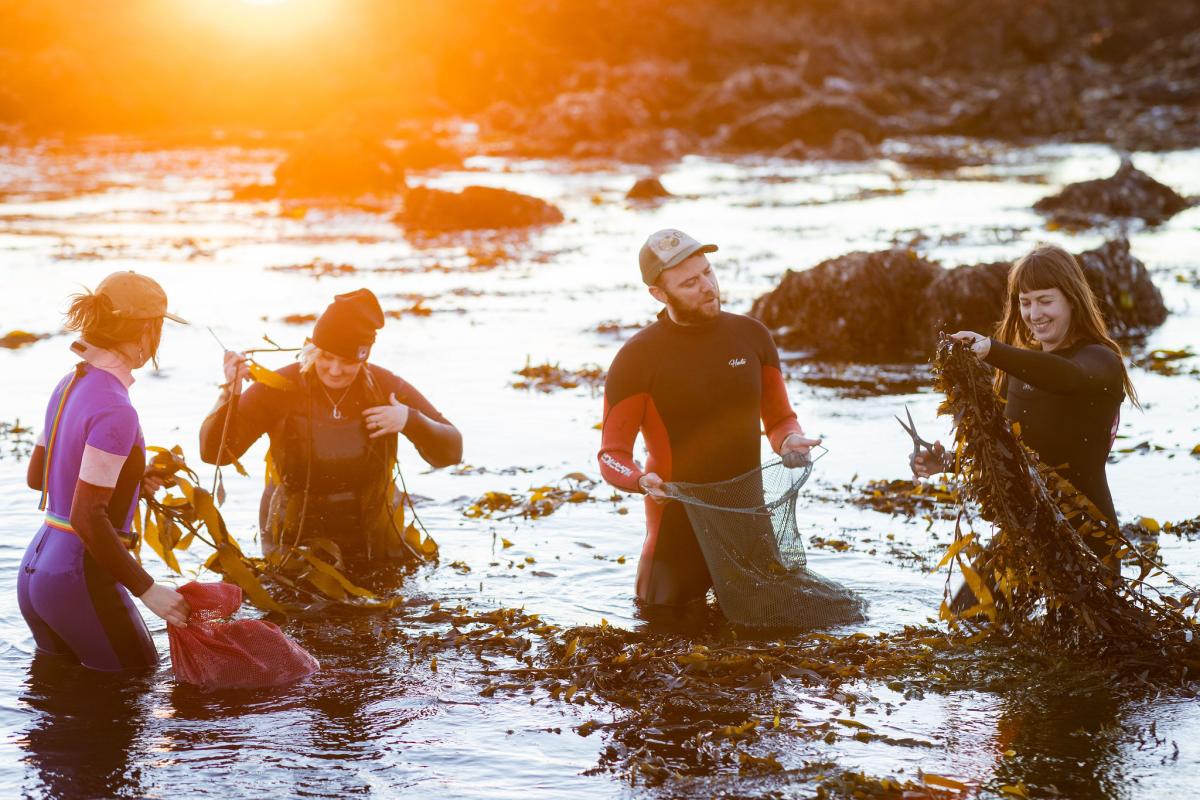 Kelpful harvests a number of seaweed varieties that are native to the central coast including Nori, Giant kelp, Kombu, sea lettuce and a few other types of rockweed. What makes Kelpful seaweed so special is that it comes right from SLO CAL waters rather than being flown from thousands of miles away. The seaweed is harvested sustainably, meaning only small amounts are taken at a time. Harvesting seaweed is similar to pruning a garden in the way that it helps promote new growth.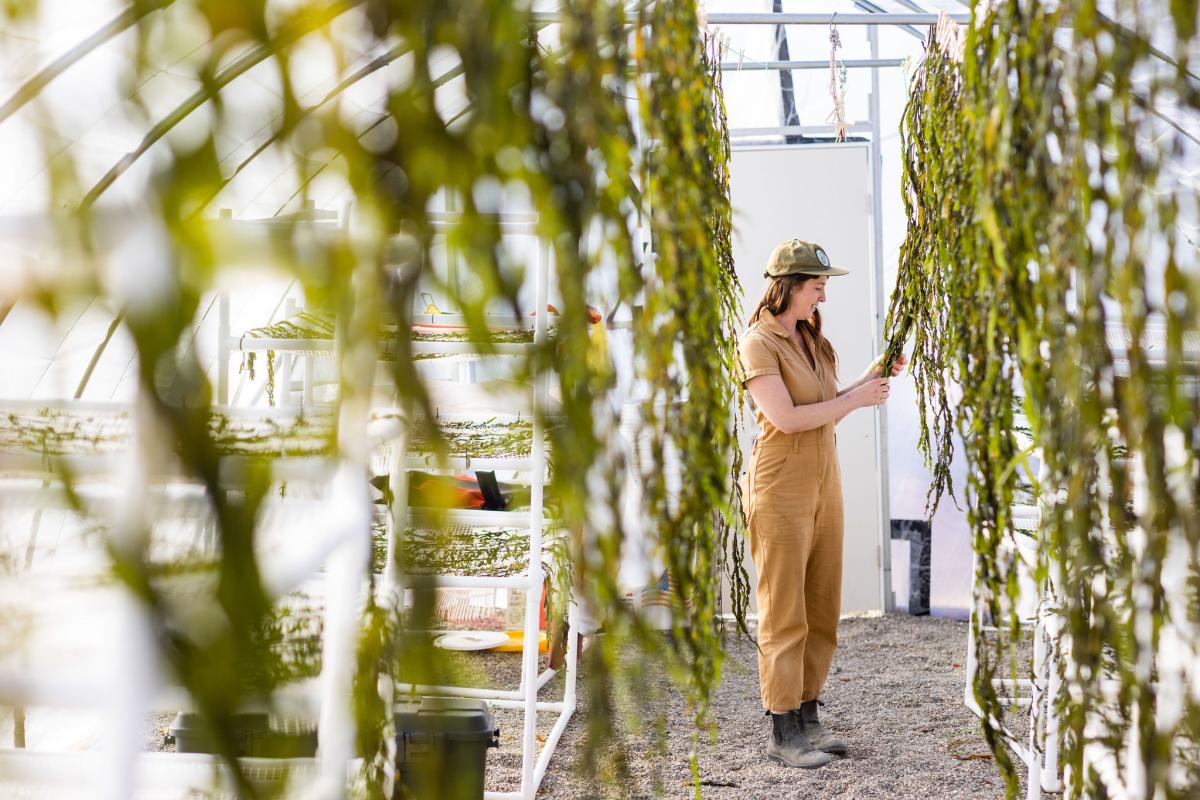 Kelpful begins by going out to the ocean on foot at low tide to harvest seaweed by hand. Once the seaweed is harvested on the coast, they then take it to their washing and drying station where it gets washed in fresh water and put out to dry in a solar-powered greenhouse. When the seaweed is dry, the kelp is taken to be packaged and then sold to be used in home cooking, seasonings, skincare and bath and body products.
Kelpful products include sea sprinkle toppings, seaweed salt, face masks, sugar scrubs and even gift box subscriptions. Kelpful also works with local makers to create products with their seaweed. One of their popular products is kelp citrus bath bombs made in collaboration with Life Elements in Atascadero. The ground seaweed is naturally softening for the skin and the bath bombs contain clean ingredients that won't irritate your skin.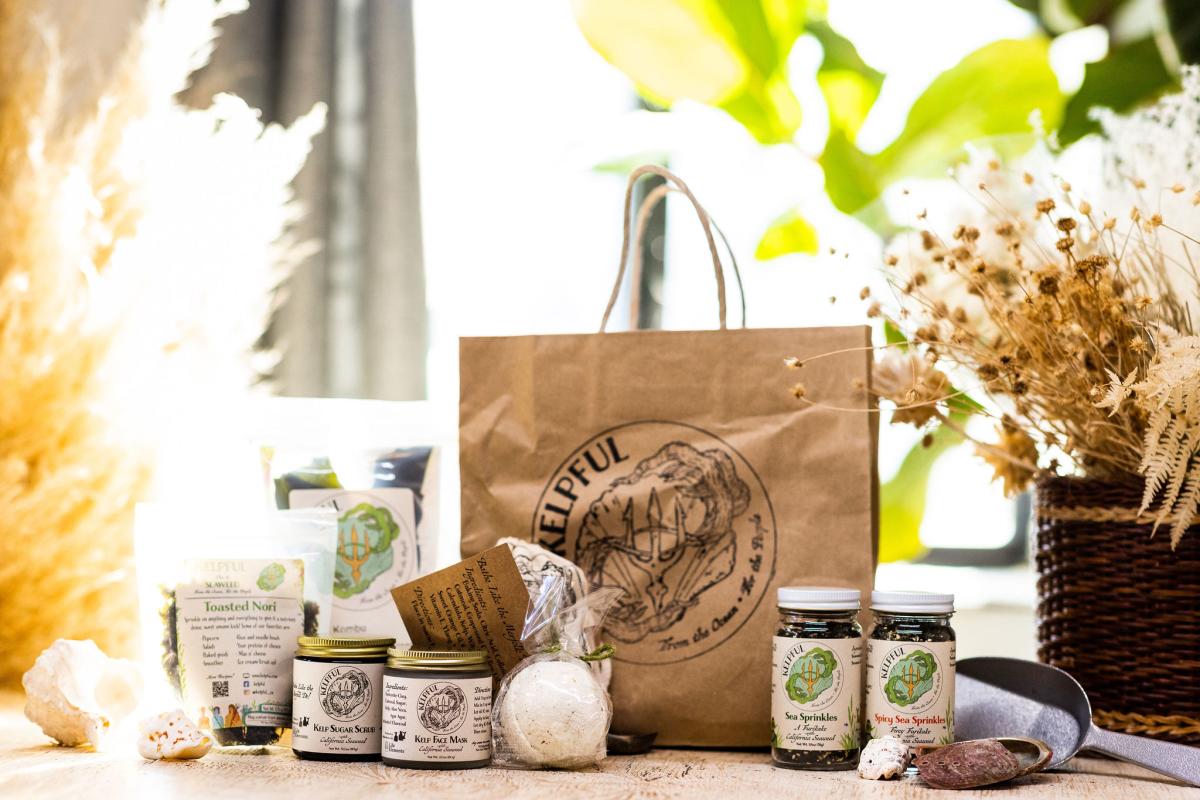 Kelpful also offers coastal foraging classes where they take groups to the coast to teach them how to identify and harvest seaweed for themselves. Visitors will then get to take home their harvest to cook with and create self-care products. Kelpful also offers public and private tours with fun add-ons like seaweed foot baths or snacking on fresh foods like local oysters.
Kelpful products can be found online at kelpful.com or at SLO CAL farmer's markets and health food stores. Get a taste for yourself or forage in person to see why Kelpful is such a unique SLO CAL Crafted business.
Images by: Acacia Productions