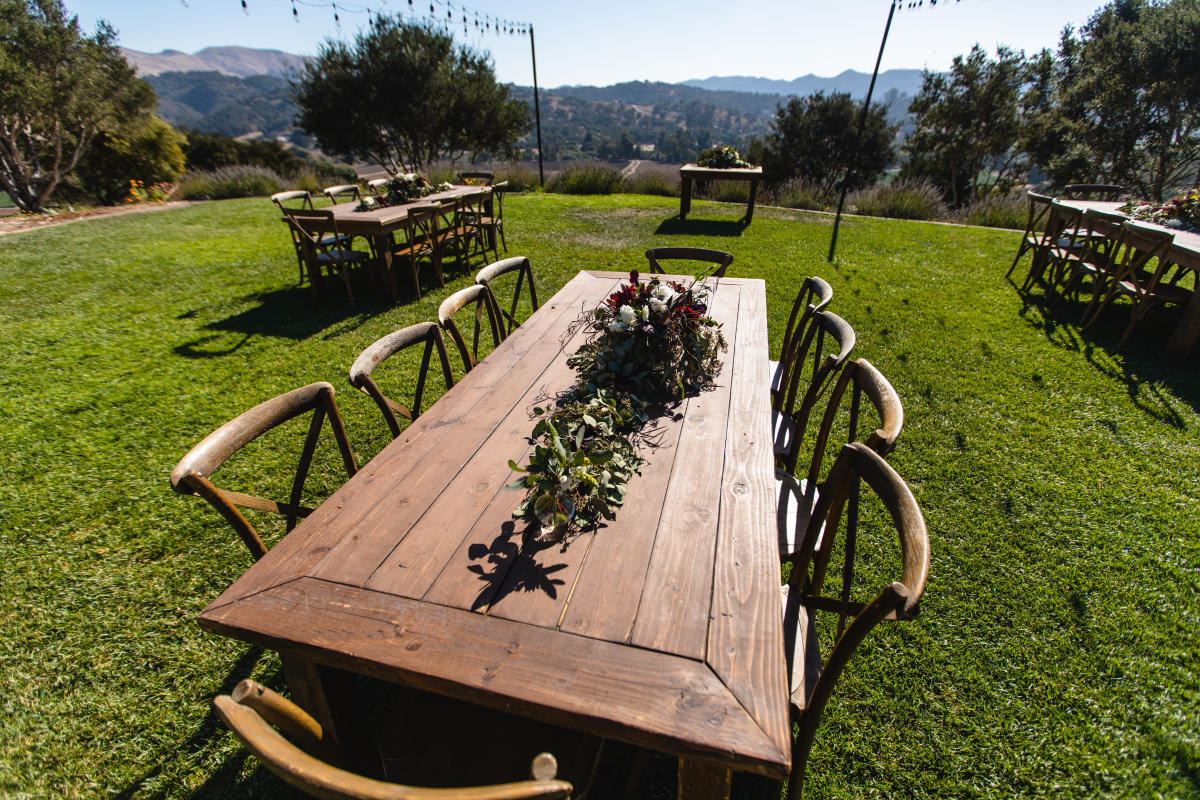 Casitas of Arroyo Grande | Photo courtesy of Highway 1 Discovery Route
Are you celebrating Thanksgiving away from home in SLO CAL? Look no further than these SLO CAL options to add to your place setting. From dine-in service to take-out, we've got you covered from the top of Cambria to Pismo Beach, and San Luis Obispo to Paso Robles. Call ahead to reserve what might be best Thanksgiving decision you've made and fill your holiday plate with all the fixins you're used to.
Adhering to our #SLOCALSafely COVID-19 safety measures is essential to keeping our community safe this year. Therefore, reservations should be pursued asap for those establishments planning to accept visitors, as capacity limits will have an affect on available time slots. But don't worry! There are more local spots than ever offering take-out options this holiday season.
Plan to stay a while in the county! With 250+ world-class wineries and craft breweries, stunning beach vistas and wide open countryside, SLO CAL is the perfect holiday getaway for everyone.
Browse below to consider making a reservation in support of SLO CAL's hospitality and dining industries while keeping your family as safe and well-fed this holiday season.
1865 Monterey St., San Luis Obispo
12am-7:00pm
805-439-3739
$34.95/adult, $17.95/under 12
Full-service buffet with herb roast turkey, orange marmalade glazed ham, vegan and traditional gravy and stuffing
ALLEGRETTO VINEYARD RESORT - CELLO RISTORANTE & BAR
2700 Buena Vista Dr., Paso Robles
2-8pm
805-369-2500
Roasted Diestel turkey breast dinner in addition to other meat, fish and vegetable options on the menu. A waiting list is in place. For hotel guests only. Take-out may be offered last minute. 
1020 Railroad Ave., San Luis Obispo
805-541-6800
Prix fixe menu. Take-out options available. 
2905 Burton Dr., Cambria
805-927-4200
12:45pm-7:30pm
$39.50
Offering traditional Thanksgiving full-service. Take out options available to order until 11/25.
9415 Hearst Dr., San Simeon
805-927-4688
12pm-9pm
$35/PP + wine, children's menu available
Prix fixe Thanksgiving menu for guests includes grilled swordfish, roasted turkey with gravy and housemade Cranberry Sauce, New York Steak and Vegan Shepherd's Pie
1130 Morro St., San Luis Obispo
4pm-9pm
805-544-9100
$65/pp
Three-course meal with wide variety of options to pick from. Due to a turkey shortage, duck will be offered. Limited reservations are being offered. Take out options available and must be made ahead of time via phone or info (at) granadahotelandbistro.com
835 12th Street, Paso Robles
805-221-5727
1-7pm
$55/pp
Prix fix menu with either grilled turkey breast or turkey leg confit
Takeout options available via phone on a first come, first serve basis, day-of pickup
HOTEL CERRO – BRASSERIE SLO
1125 Garden St., San Luis Obispo
805-592-3880
2am-6pm
Entrée prices range from $27-46
Dine in: King Salmon, curried butternut squash risotto, New York steak, Diestel Farms turkey breast. Take-out: pre-order through Nov. 22 at $160
HOTEL SAN LUIS OBISPO - PIADINA
877 Palm St., San Luis Obispo
2-8pm
805-235-0700
$76/pp
Three-course meal with wide variety of options to pick from, including turkey, salmon, filet and pork. Take-out menu is available for pre-order through Nov. 22 for families of four, six or eight. Secondary restaurant on site, Ox + Anchor, will be serving their regular menu
2277 Main St., Cambria
805-927-0371
Take-out Thanksgiving meal is $148 and serves 4-6 people. Also available for single orders for $38/pp.
1023 Chorro St., San Luis Obispo
805-540-5243
1pm-8pm
$48/pp
Three-course meal with organic Diestel turkey, Idaho trout, Portuguese-style short rib or vegetable enchilada entrée with take-out options sold out for this year.
788 Main St., Cambria
805-927-4175
Entrée offerings include filet minion, chicken and vegetarian options. Reservations are sold out, but an array of take out is available, with a turkey meal for $32/pp to be ordered by 11/25.  
100 Madonna Rd., San Luis Obispo
805-784-2410
Noon – 10pm
$44.95/adult, $28.95/under 12
Turkey, ham and duck entrees served with antipasto sampler, rolls, soup or salad, snap peas whipped potatoes or candied yams. Takeout offerings are being offered at 44.95/pp
570 Higuera St., San Luis Obispo
805-439-3292
11am-9pm
Full Peruvian menu with a traditional turkey special, three course meal deals will not be offered. Take-out options are available with a three-course Thanksgiving dinner, and full menu. 
6005 El Camino Real, Atascadero
805-461-5100
Offering a outdoor dine-in menu, with take-home pre-order options by 11/24, with pickup Thanksgiving day from 12-4pm.
PASO ROBLES INN – THE STEAKHOUSE
1103 Spring St., Paso Robles
805-226-4925
11am-7pm
$36/pp, $16 children 5-13
Three-course meal with turkey breast or prime rib, champagne, and all non-alcoholic beverages is all sold out. 
4095 Burton Dr., Cambria
805-927-5007
1pm-8pm
$32/pp
Salmon, lamb shank and vegetarian entrees
Dine in, with limited take-out options available to pre-order by the 25th at 3pm for pick-up on Thanksgiving day between 1-3pm
100 Ocean View Ave., Pismo Beach
805-773-4994
1pm-6:30pm
Price: $60/pp, $30 under 12
Entrees include prime rib, smoked ham loin, salmon, turkey and stuffed pumpkin. Take-out options also available.
1255 Monterey St., San Luis Obispo
805-439-4298
Pickup November 25th between 11am-2pm  
Orders must be placed by Saturday, November 21st at 6pm
147 Stimson Ave., Pismo Beach
805-779-4065
12pm-8pm
$65/pp
Four-course turkey dinner, see their website, or take-out options at $55/pp.
SYCAMORE MINERAL SPRINGS RESORT & SPA - GARDENS OF AVILA
1215 Avila Beach Dr.
2-8pm
805-595-7302 x3
$60/pp, children half off
Full Thanksgiving dinner, including traditional options along with surprise entrees, appetizer and dessert. Take-out options will be available.
1313 Park St., Paso Robles
805-226-5888
$50/pp
Take-out orders made before Nov. 21 can use drive-thru pick-up in the alley between 4-6pm on Nov. 25