About once a year SLO CAL gets its wave of heat that is a bit warmer than its typical moderate temps. Whether you are trying to cool down in a wine cave, splash in the water or immerse yourself in the arts and culture scene, we have something that'll subside the heat while having tons of fun. Get ready to cool off with our 10 ways to beat the summer heat.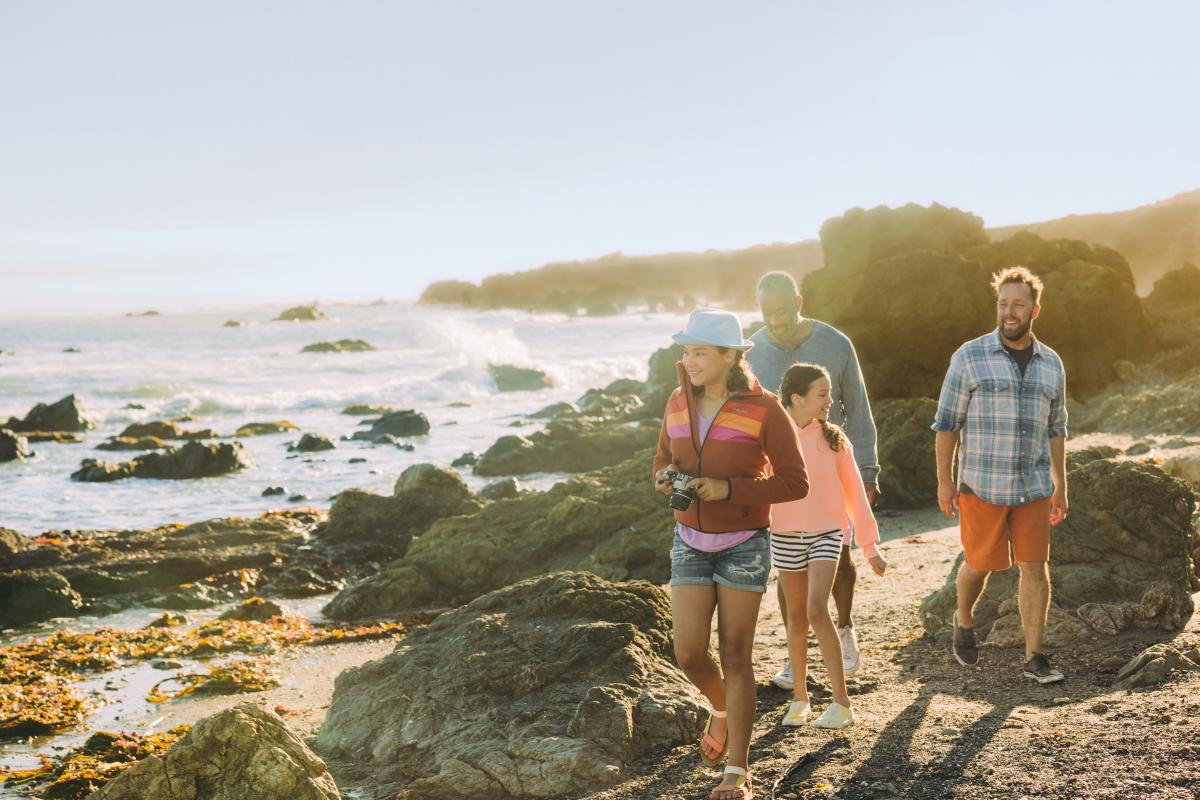 1. Tour a Winery in a Wine Cave
Nothing says cool down like a nice glass of wine and a walk through a wine cave. Several Paso Robles wineries such as Eberle, Justin, L'Aventure and Robert Hall offer tours of their caves and some even have special barrel-tasting experiences.
2.  Book a charter and go whale watching
Everyone has to eat and the migrating blue and humpback whales love to stop off along the Central Coast to grab a little nosh. Whether you choose to view from the beach or on a boat, March-August is the best times to view these giant creatures.
3. Experience History
Missions, adobes and history; oh my! SLO CAL is home to two California Missions, three Adobes, a castle and a whole host of other historic houses, buildings and markers. Will you be able to visit them all?
4. Take a brewery tour (or two)
Here in SLO County we don't just take our wine seriously, we take our craft beer and, most recently, our distilling quite seriously as well. With a Craft Brewery Trail housing over a dozen craft brew locations and counting, SLO CAL is a veritable beer oasis. Whether you're up in Paso Robles at Firestone Walker or down in San Luis Obispo SLO Brew, you'll be very 'hoppy' with your choices.
5. Get Classical
Festival Mozaic happens every summer! The summer festival happening June 22-29 will offer 21 different opportunities to see blends of classical music throughout SLO CAL.
6. Paddle the Pacific
If it's hot on land, hop into a kayak, onto a paddleboard or grab a surfboard and explore our beautiful coastline. Both Pismo and Avila Beach are famous for their sea caves, while Morro Bay and Cayucos are perfect for the budding surfer in all of us. Don't forget to visit the Morro Bay National Estuary for incredible bird watching.
7. Battle the Sunrise
One surefire way to beat the heat is to get up before the sun. SLO CAL is a hiker's haven with trails that range from nice and leisurely to advanced and strenuous. Whether the skies are clear or clouded, you'll experience SLO CAL in a new light.
8. Explore the Tide Pools of Montaña de Oro
Coastal breezes, the smell of eucalyptus, and crustaceous creatures await at Montaña de Oro State Park. Whether you opt for a day of hiking or an hour of tidepool peering, Montaña de Oro will certainly keep your mind off the heat.
9. Thrift Your Way Down the Coast
Antique malls and vintage stores abound in SLO County. Whether you're looking for coastal finds in Pismo Beach or rustic country chic in Paso Robles, you'll be able to find treasures from north to south on the Central Coast. See the SLO CAL Antiques Trail to hit each one in the county. 
10.  Drive in at the Drive-in
Pack up the kiddos and watch some movies under the stars at SLO CAL's very own drive-in. Whether you opt for a cozy nest made in the back of a truck or lounging in a lawn chair, the Sunset Drive-In in San Luis Obispo is fun no matter your age.