Breathe deep, get stoked and enjoy the scenery on a getaway with those you love most
A family vacation can recharge your batteries, realign your values and restore your sense of togetherness. What better place to do it than in SLO CAL, the Land of Outdoor Fun? Here, you'll find an itinerary for 36 hours in SLO CAL's natural playground, complete with places to eat, things to see, and moments to experience as a family—any time of year.
Day 1
Breakfast: Get fueled up
Ready to play? Make sure to start any SLO CAL adventure with a hearty breakfast.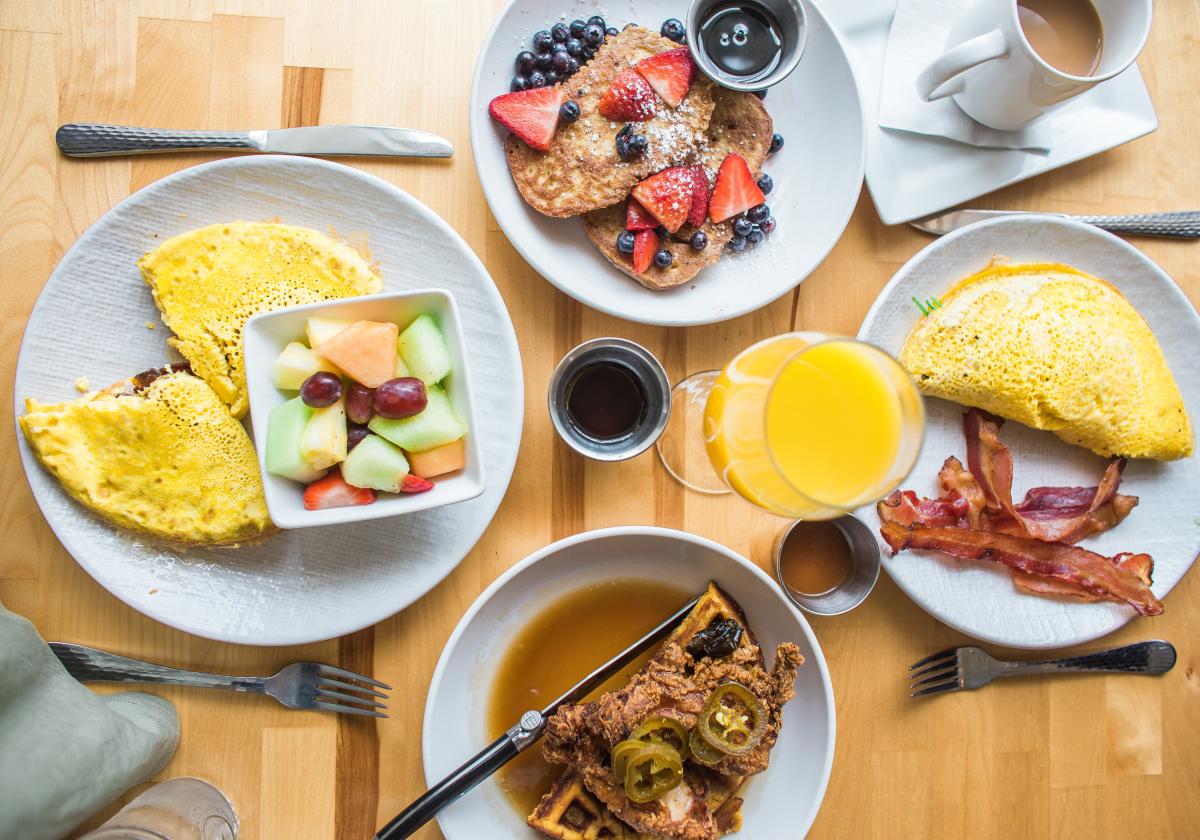 North Coast
Take young and old alike to the Sea Shanty in Cayucos for big eats in a playful atmosphere. Try the "Shanty Omelet" made with shrimp, bell peppers and onion, or the "Cayucos Breakfast," made with 2 homemade biscuits, scrambled eggs, gravy, and swiss sausage.
North
At Joe's Place on Spring Street in Paso Robles, Joe Ontiveros treats everyone like a friend. After your meal, he'll yell to you, "Thank you, my fellow Americans!" as you leave. But really, you should be thanking him for the "Chilaquiles Supreme" and housemade cinnamon rolls his kitchen serves daily.
San Luis Obispo
The Madonna Inn is famous for many reasons, one of them being the legendary Copper Cafe breakfast. Get all your cowpoke favorites like steak and eggs, breakfast burritos, linguica omelets, and silver-dollar pancakes.
Morning: Take a hike
The trails are calling! Lace up your shoes and discover SLO CAL's best hikes.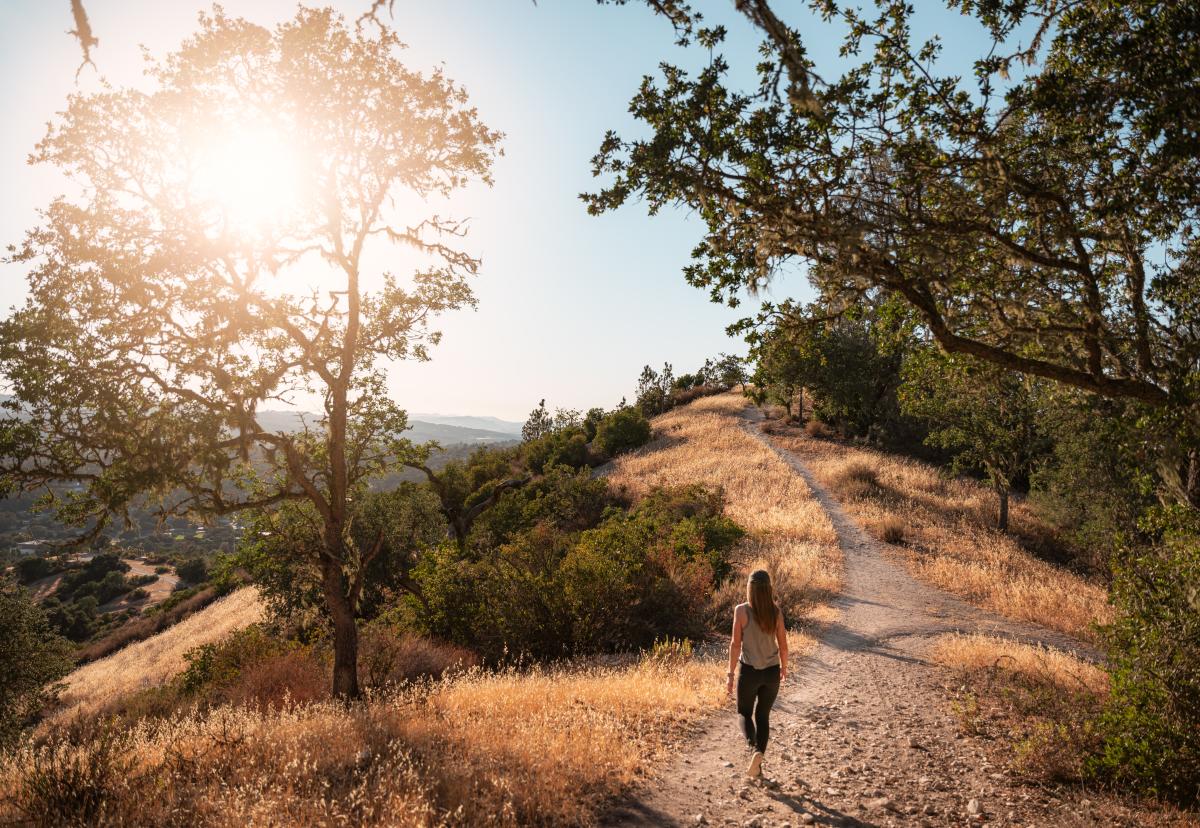 North Coast
Park just off Highway 1 between Cayucos and Harmony to catch the Harmony Headlands trailhead. This is an excellent, mostly-flat walk for the whole family, covering a total of 4.5 miles from start to finish, complete with coastal plains, rugged ocean bluffs, and benches for resting.
San Luis Obispo
The mountain at the center of SLO is officially called Cerro San Luis, but many people know it as "Madonna Mountain." The trail is moderately challenging at 4 miles and 500 foot elevation gain. Expect panoramic views that extend from the Arroyo Grande Valley all the way to Morro Bay.
South Coast
Pismo Preserve in Pismo Beach is one of the newest managed open space trails in SLO CAL, and has quickly become a fan favorite. The preserve includes a network of eight trails that cover a total of 11 miles. Some trails are tougher than others, but all include epic views of the Pismo Beach coastline.
Lunch: Take it easy
No need to stress over details. Keep lunchtime simple and tasty.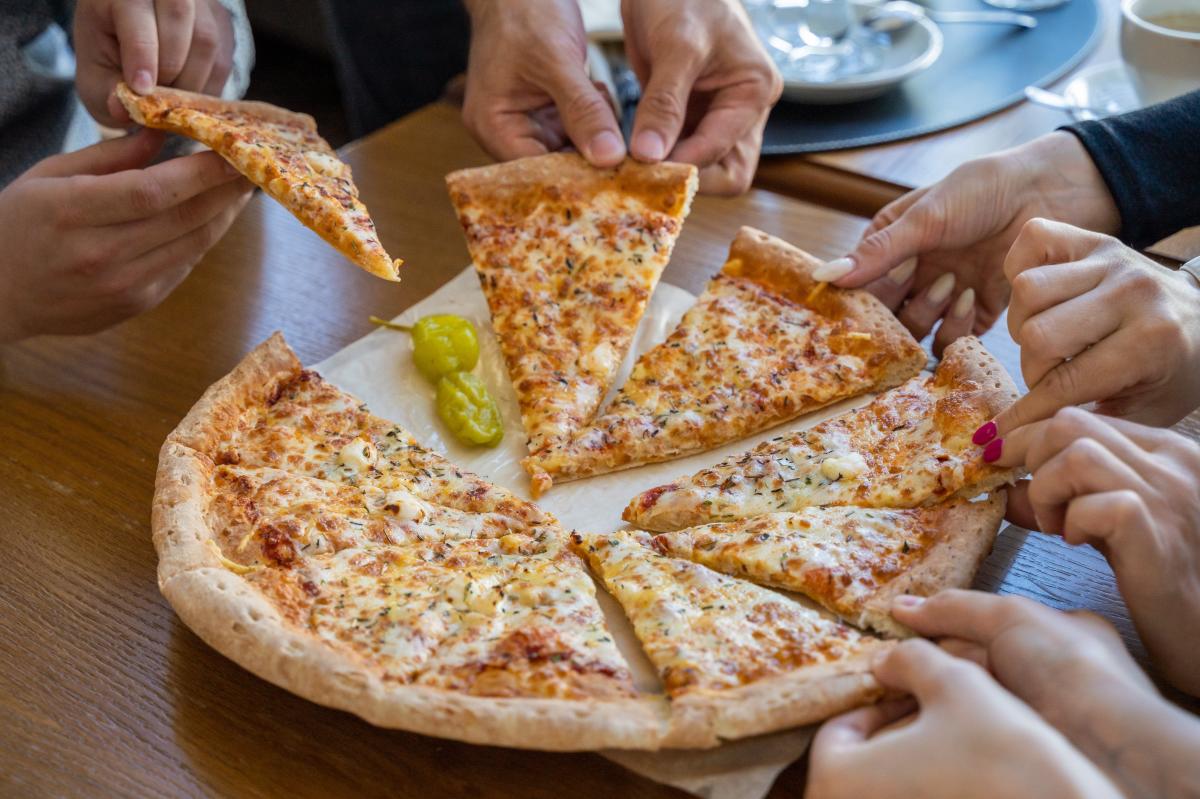 North
Marv's Pizza in Paso Robles keeps it real with traditional and deep-dish pizza, pasta, wings and sandwiches. The kids menu includes favorites like chicken strips, spaghetti and tomato sauce and cheese pizza. Plus, you can sit outside on the sidewalk overlooking City Park, then play on the playground.
South Coast
Cool Cat Cafe lies right by the Pismo Beach Pier, and is the purrfect pick for a casual lunch. Decorated like a 1950s diner, Cool Cat serves all the burgers, fries, onion rings and milkshakes a hungry family could want.
Afternoon: Beaches and treats
Take the family to one of SLO CAL's uncrowded beaches—and cool down with a sweet frozen treat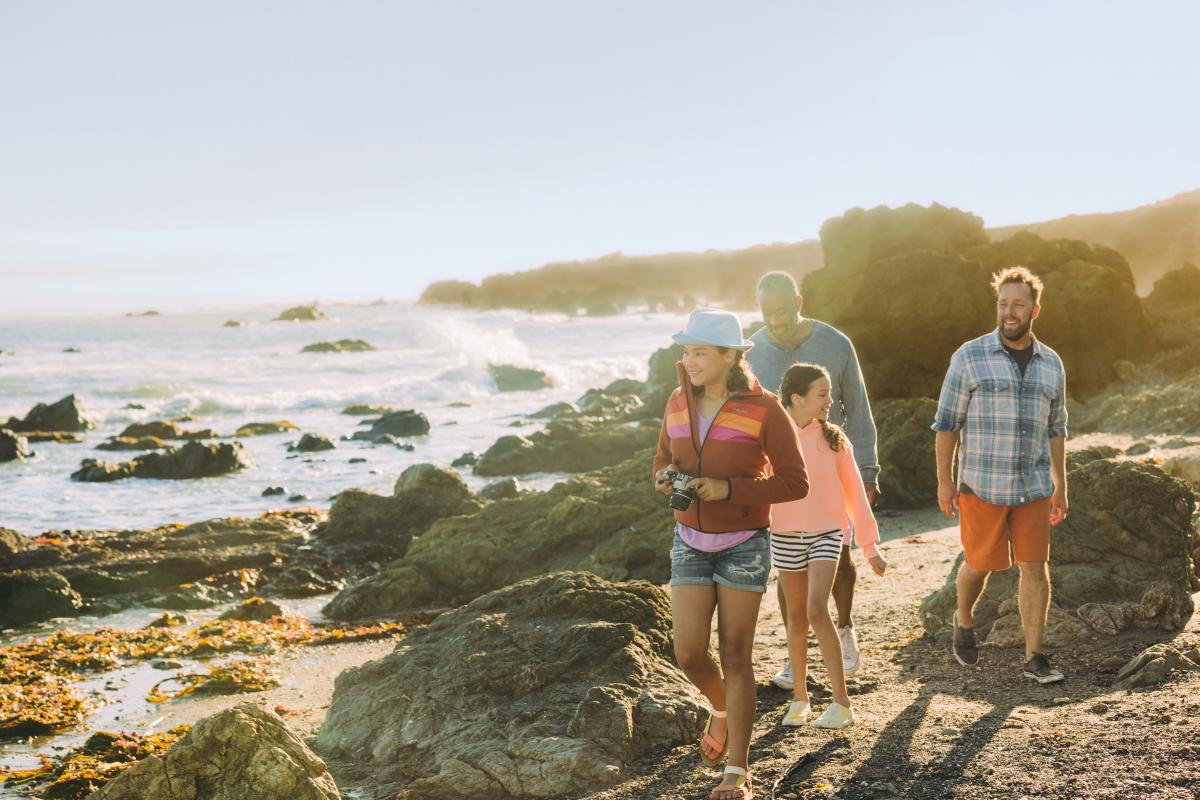 North Coast
At Cayucos State Beach, kids and parents have much to enjoy. Take the littles to the large play structure area to slide, climb, and swing, while older ones can hit the adjacent skate park. Everyone loves to build sandcastles with the soft beach sand, surf the waves, walk the Cayucos Pier, or just sunbathe. Be sure to include a scoop of ice cream from the nearby Cayucos Candy Counter.
South Coast
The wide-open beach at Avila Beach has long been a favorite for visitors and locals alike. Waves are manageable here, with lots of space for littles to wade and frolic. Rent a boogie board, play on the swings, or trek a few feet to the Pirate Park. And don't forget real Hawaiian-style shave ice at Big Al's on 1st Street.
Dinner: Patio time
Thanks to year-round mild weather, the patio is the place to be at any SLO CAL restaurant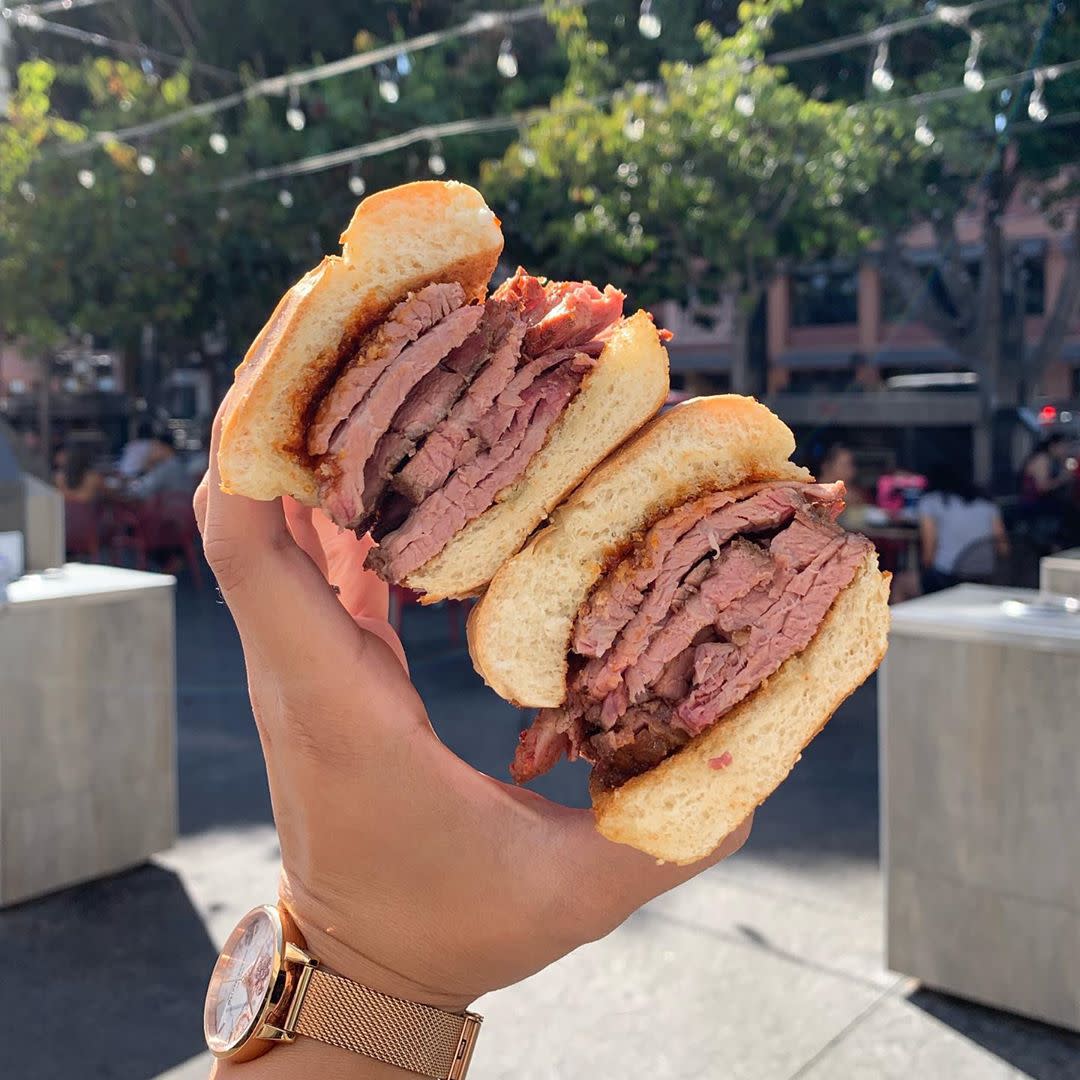 Photo credit: @halzncalzeatz
North
Some of SLO CAL's juiciest burgers come from Sylvester's Burgers in Atascadero. (Look for other Sylvester's in Los Osos and Oceano, too.) This eatery prizes itself on its burgers' big flavor—and the mess they make! Pro tip: use the "Burger Wash Station" on your way out if things get out of hand.
San Luis Obispo
Ask any Cal Poly University alum who's moved away from SLO what they miss most, and it will likely be the tri-tip sandwich from Firestone Grill. The chill patio is a great spot to chow down on salads, fries, tacos and more.
South Coast
Sit outside on the heated patio at Cape Cod Eatery & Taphouse to enjoy a little bit of the East Coast in Shell Beach. Lobster-lovers will be thrilled with the menu, but it includes plenty of non-seafood items as well, plus a nice kids menu.
Evening: The family that plays together...
Spend time bonding with each other over games, uproarious live theater, or strolling a weekly street fair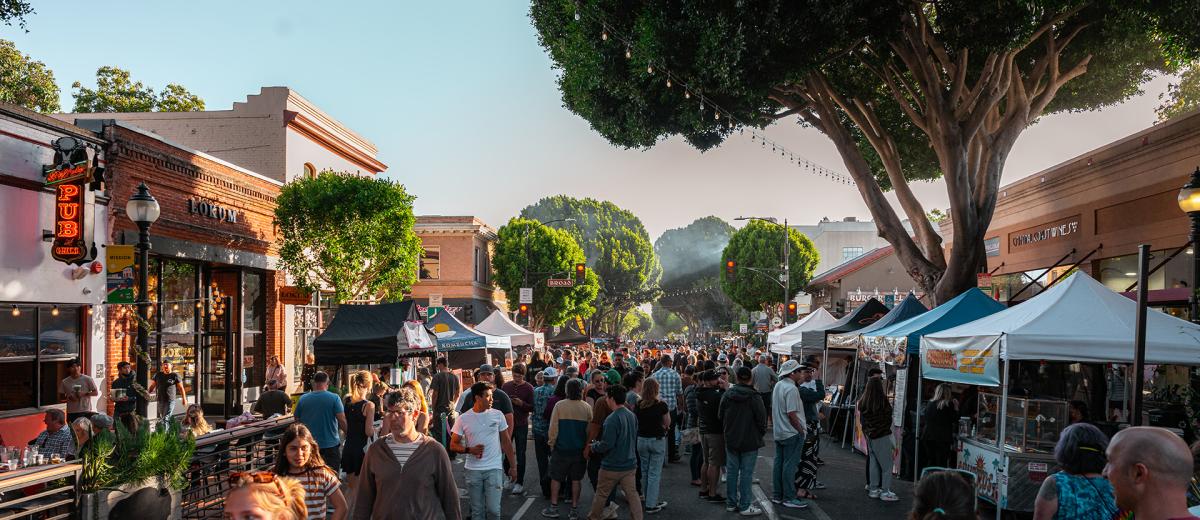 South Coast
Laugh big at the family-friendly Great American Melodrama & Vaudeville Revue in Oceano, which features old-timey plays performed by professional actors. Or bowl the night away at Pismo Bowl in Pismo Beach, which hasn't changed much since it opened in 1939.
San Luis Obispo
What makes the Downtown SLO Thursday Farmers Market so popular? For one thing, it's a major street fair, with artisan crafters, three areas of live entertainment, and prepared foods like BBQ and roasted sweet corn, in addition to a full-scale farmers market. For another thing, it happens every single week, all year-round. After strolling the market, spend an hour perfecting your pitch at Battle Axe, an axe-throwing studio located right downtown.
Day 2
Breakfast: Diner style
Get back to basics with old-school diner favorites your whole family will love

South Coast
Train-lovers of all ages can be assured their new favorite breakfast joint is the Rock & Roll Diner in Oceano. This nostalgic restaurant occupies two authentic train cars: a diner car built in 1946 and a lounge car built in 1947. 
San Luis Obispo
Hungry visitors have come to Louisa's Place since 1976 for what's been voted SLO CAL's "best breakfast" by locals for 15 straight years. Opt in for home-style cooking, like omelets, breakfast burritos, pancakes, waffles or french toast. (Kids even have the option to order a giant Mickey Mouse pancake with whipped cream.)
Morning: Adrenaline rush
Time for thrills and chills with some of SLO CAL's most heart-thumping attractions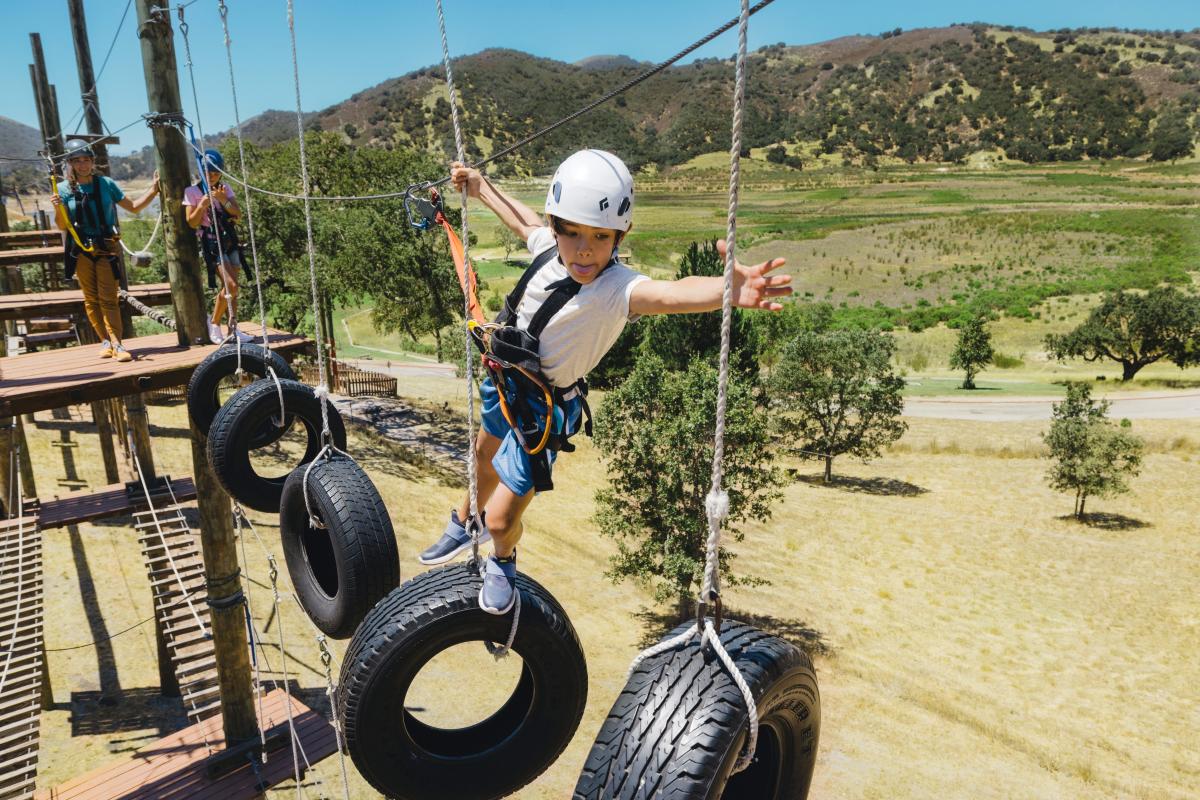 North
Head to Margarita Adventures in Santa Margarita to conquer a suite of six ziplines covering 7,500 combined feet. Some lines include tandem rides, and others soar over picturesque vineyards.
South Coast
Hit the Oceano Dunes for a ride with Xtreme Hummer Tours. These white-knuckle tours careen over dunes and across berms—and they're a hit with all ages. Want to fly even higher? Vista Lago Adventure Park outside Arroyo Grande offers ropes courses that range from ground level up to 50 feet high. Better yet: they invite folks ages 5 years and up.
Lunch: Mexican food
SLO CAL has some of the tastiest tacos around, if you know where to look.
North Coast
While not a traditional taqueria, Taco Temple in Morro Bay knows how to mix up Mexican cuisine in the tastiest of ways. Kids love the chips and salsa bar, and grownups love the fresh flavors.
North
Right on City Park in Paso Robles, find Órale Taqueria churning out authentic tacos, burritos, nachos and more. The restaurant is owned by a young family that understands the term "family-friendly," and does a great job at satisfying little palates.
San Luis Obispo
Stand in Mission Plaza and look across Chorro Street to see San Luis Taqueria, a tiny eatery serving traditional Mexican food with a view. Parents: try the excellent molcajete.
Afternoon: A natural education
Go wild together with moments spent experiencing and learning about the great outdoors.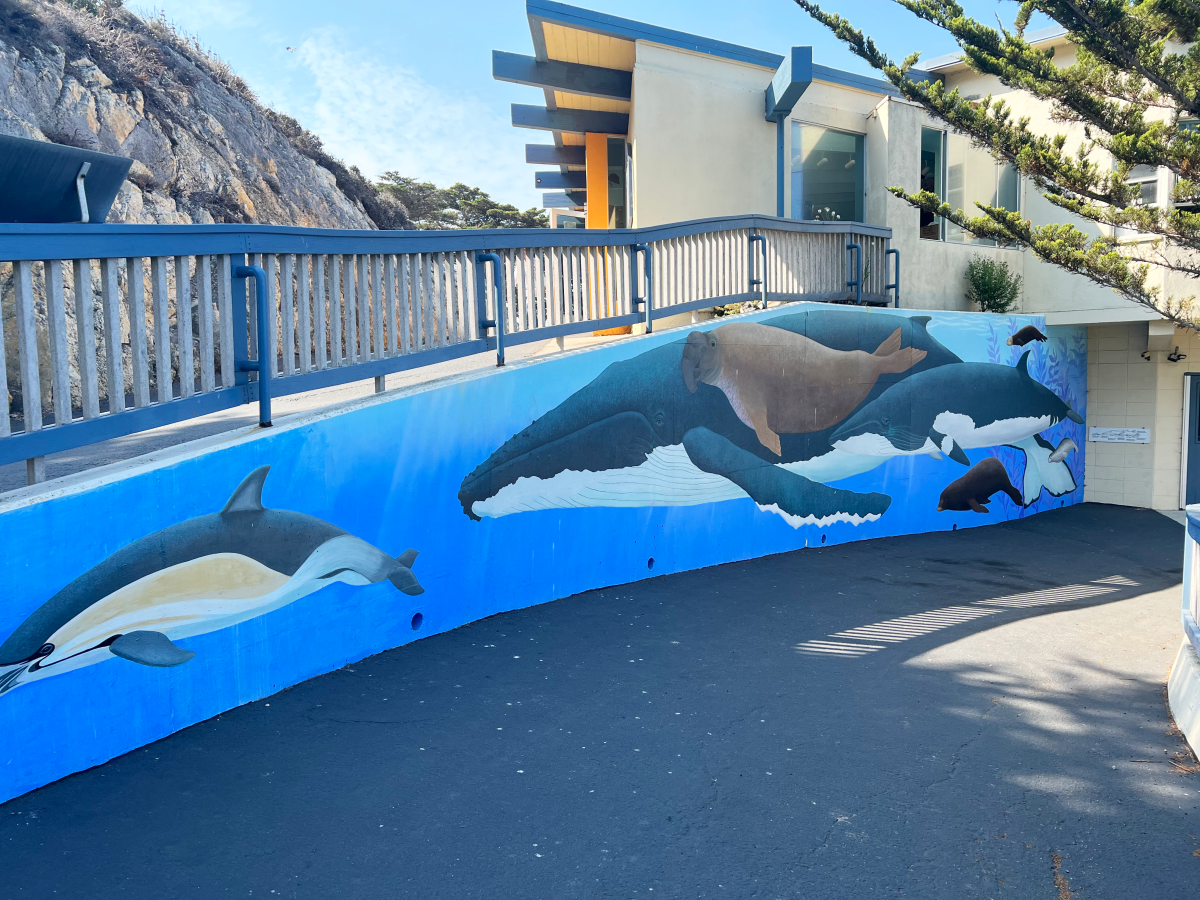 North Coast
Rent kayaks from A Kayak Shack at the Morro Bay National Estuary and paddle around this incredibly diverse natural place where seabirds eat, nest and rest. Afterward, head over to the nearby Morro Bay Museum of Natural History to learn all about the natural forces and history at play here.
North
Take a spin around the Charles Paddock Zoo in Atascadero, founded in 1955 by a county park ranger who loved animals. Check out the zoo's inhabitants, like Amber the Giant Anteater, Izzy the Blackhanded Spider Monkey and Menderu the Malayan Tiger.
South
At Pacific Dunes Riding Ranch in Pismo Beach, take a tour of the Oceano Dunes on horseback—a completely different perspective on this golden beachside dune complex. Afterward, wander through the Dunes Visitor Center, where hands-on exhibits feature native plant and animal species, the life and times of the indigenous Chumash people, and more.