San Luis Obispo County, CA (SLO CAL) is known for wonderful weather, but the destination really bursts into bloom in spring. It's the perfect time to get away and get outdoors as you explore miles of trails and acres of open-air spaces across the blossoming landscape. Add these six outdoor experiences in SLO CAL to your springtime must-do list.
 
High-Flying Adventures
Get a unique bird's-eye view of SLO CAL's spring scenery as you fly through the air on a trapeze at Madonna Inn's pop-up experience in San Luis Obispo. At Margarita Adventures in Santa Margarita, you'll feel the wind on your face while soaring hundreds of feet above vineyards, oak woodlands and chaparral on a thrilling zipline tour. Arroyo Grande also offers zipline tours at Vista Lago Adventure Park. Looking for something a bit less intense? Head to Lopez Lake for a picnic or a day of fishing.
Scenic Hiking
The good news is, Highway 1 in SLO CAL is open. At the peak of the SLO CAL county line, you'll find Ragged Point, Recharge in the salty spring air while you take in the mesmerizing sight of crashing waves and blue waters 400 feet below. If you're up for a challenge, test yourself with a hike on the difficult, downhill terrain of the Ragged Point Cliffside Trail. Your reward? Well-earned relaxation on a black sand beach and views of towering Black Swift Falls. Rewards also abound at the ADA compliant Fiscalini Ranch Preserve trail in Cambria, just a few exits south. You won't be able to catch your breath when you see the view. If you prefer to explore from the safety of your vehicle, see the sands of the Sahara in SLO CAL on Highway 1 at the Oceano Dunes.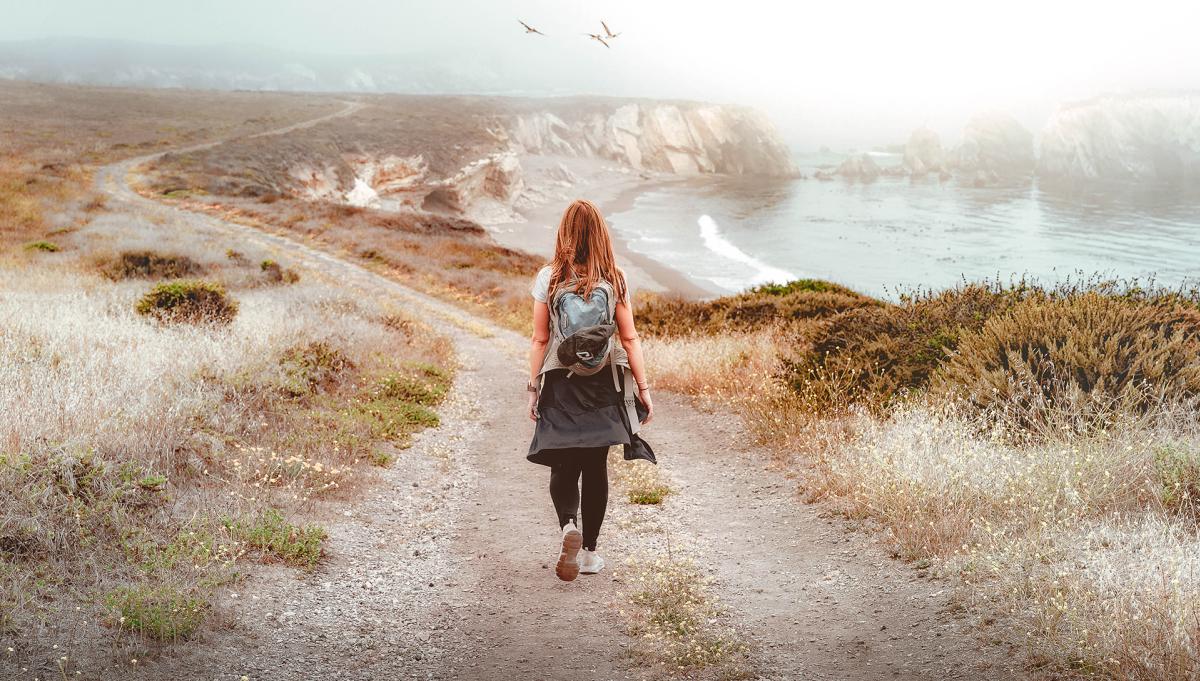 Horseback Riding Excursions
Many SLO CAL locations are best explored on horseback. In Creston, saddle up for a ride through SLO CAL's blissful backcountry, stopping to sample locally grown and produced olive oils. You'll also find lots of opportunities for horseback adventures in Los Osos/Baywood Park. Home to Montaña de Oro State Park, this tranquil slice of SLO CAL is known for tide pools and wildflower-dotted trails. Take a trail ride along the beach or beneath the ancient oak trees of the Elfin Forest. The Pacific Dunes Riding Ranch in Oceano offers private guided trails rides through the spectacular Oceano Dunes with amazing views of Pismo State Beach.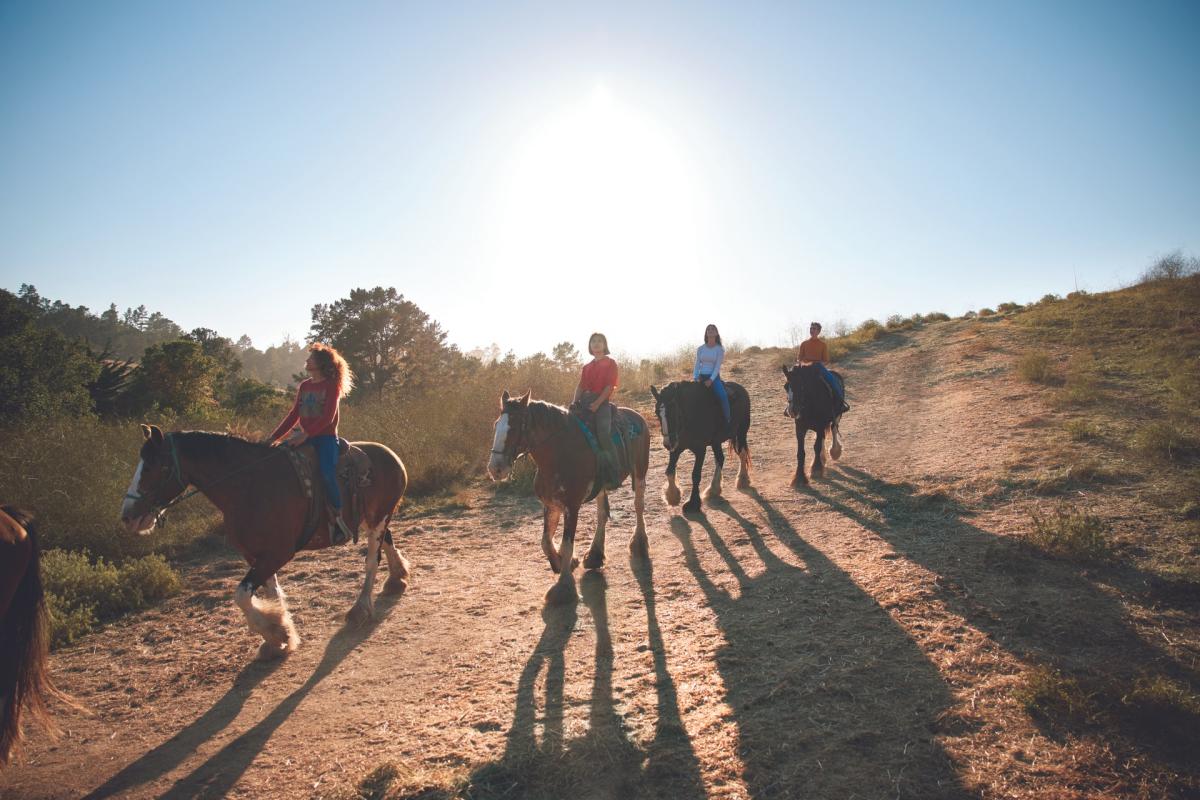 Vineyard Visits
SLO CAL is California's third-largest wine region, with more than 250 wineries and 100 tasting rooms from Paso Robles to Edna Valley. Admire panoramic views of rolling hills and verdant grapevines as you sample your favorite vintages. Note that due to the implementation of health and safety precautions, not all tasting rooms may be open at the time of your visit, so check with the wineries for the latest information prior to your visit.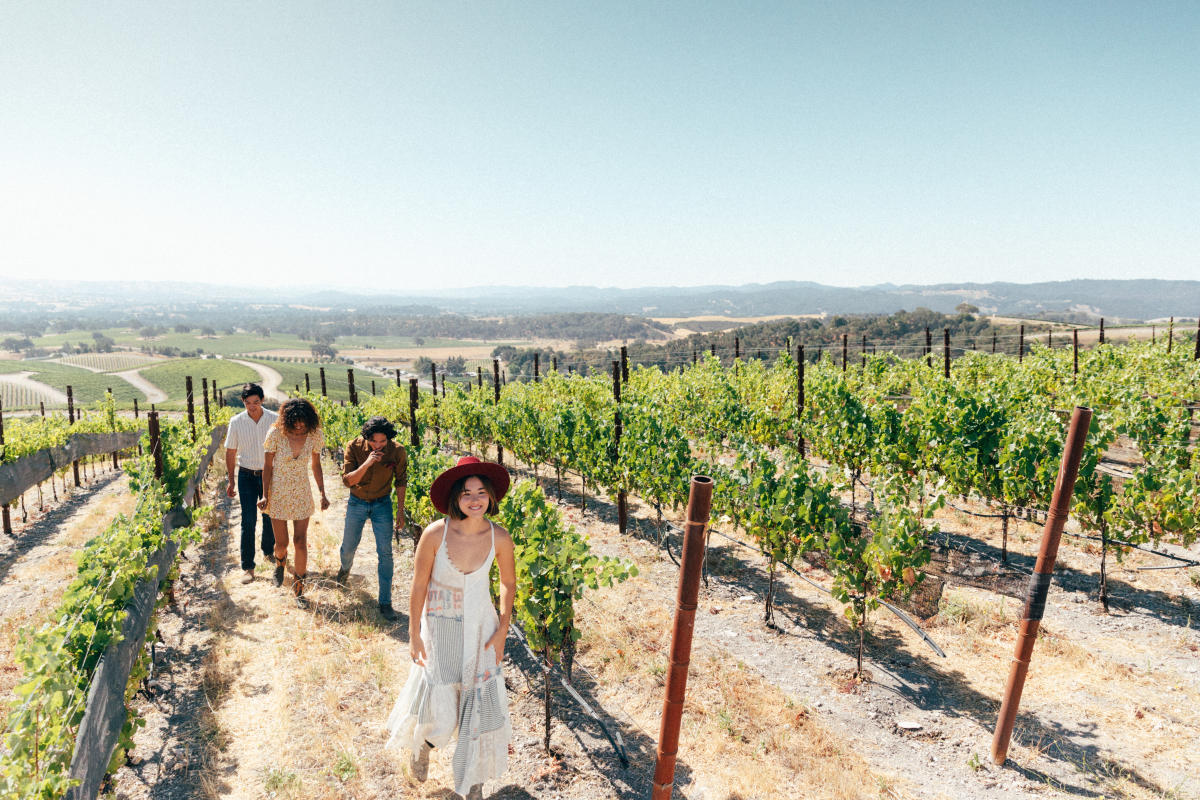 Road Tripping
With unparalleled Pacific Ocean vistas, California's Highway 1 is open in SLO CAL. Travel iconic highway, beloved by day-trippers, from Ragged Point's must-see Piedras Blancas Light Station to the fantastic wine tasting of San Simeon's Hearst Winery and elephant seal rookery before hitting the eclectic shops and trails of Cambria and Harmony, just a few exits down. Pass through the iconic vistas of Cayucos to Morro Bay and then head all the way down to the dunes of Oceano for the full SLO CAL Highway 1 experience. There are plenty of incredible places to stop and enjoy the springtime scenery as you wind your way down SLO CAL's open coastline from the comfort of your own car.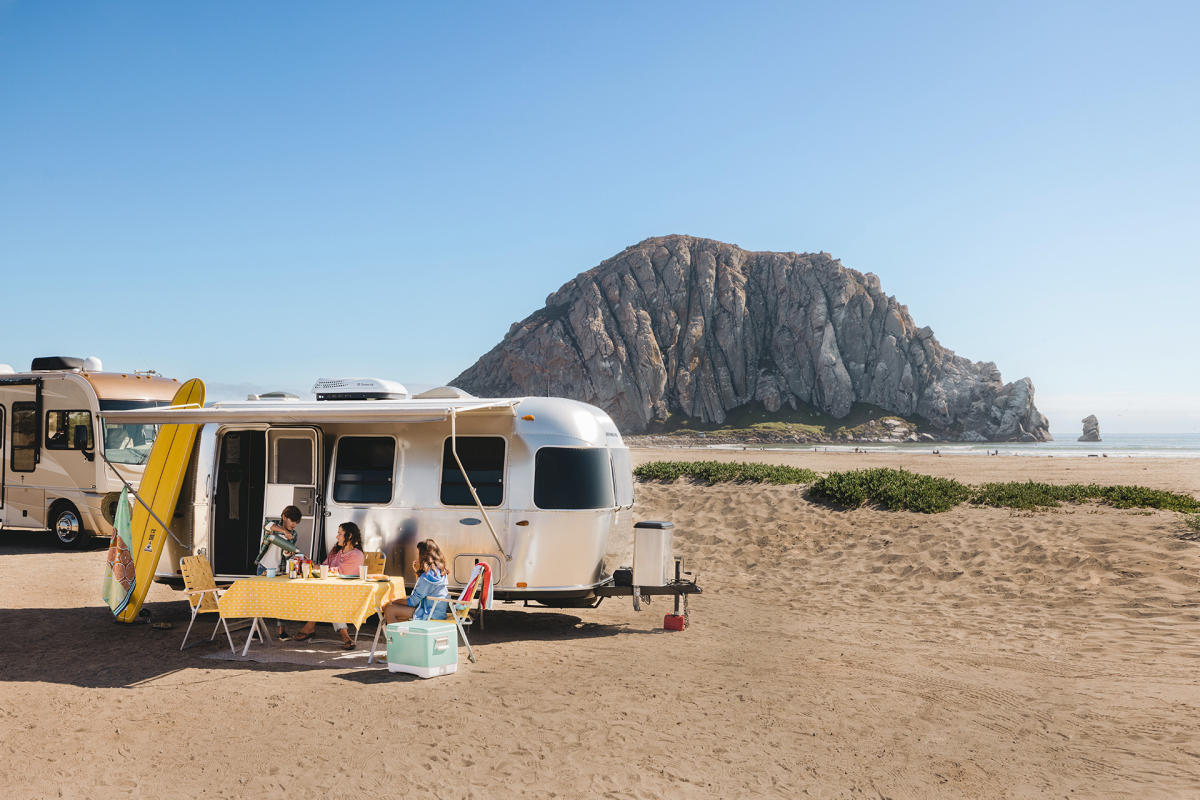 Al Fresco Dining
With a moderate climate year-round and a bounty of fresh, farm-to-table cuisine, there's no shortage of safe, outdoor dining experiences throughout SLO CAL. Treat yourself by sampling the seasonal menus and spring-influenced flavors from local culinary artists. Be sure to bring the sunscreen!