Find your perfect beach along Highway 1 in SLO CAL
In SLO CAL, over 80-miles of coastline means each beach is as unique as you. Whether you prefer slathering SPF to lounge in the sun or get your blood pumping with a surfboard underfoot, SLO CAL's miles of pristine beaches are ready to be discovered. From undulating dunes to rugged cliffs and mesmerizing tide-pools, there's a SLO CAL beach for every personality. So, pack your best summer paperback, a pair of flip flops, and a few tennis balls (your pup will thank you). Now, all that's left is deciding where to stake your umbrella. No worries—we're here to help you pick that perfect patch of sand.
1. Avila Beach for the family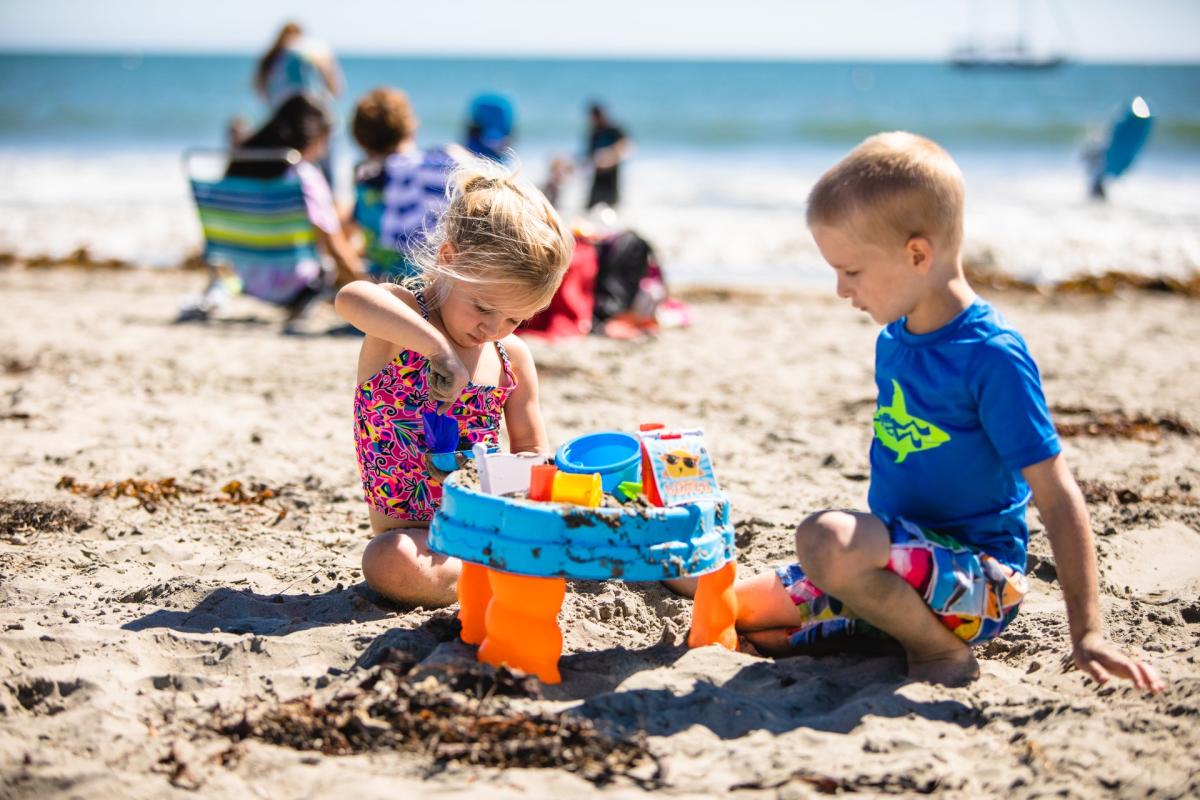 Photo Credit: Highway 1 Road Trip
Your youngster is the envy of their classmates because—not to brag—but you're always planning the best kid-friendly summer vacations. Avila Beach is perfect for your next family getaway, as the little ones can splash around in gentle waves or build sandcastles along the shore (the nearby park features a playground, basketball court and picnic tables). Your furriest family member can also take part in the fun: unleashed dogs are welcome at Olde Port Beach and Fisherman's Beach, just south of Avila Beach Drive. Lifeguards stand watch during peak summer months, which means you're free to chill out—and perhaps even grab a glass of white wine or a fish taco on Avila's charming boardwalk, chock full of tasty wonders sure to dazzle tastebuds of all ages.
2. Pismo Beach has classic California cool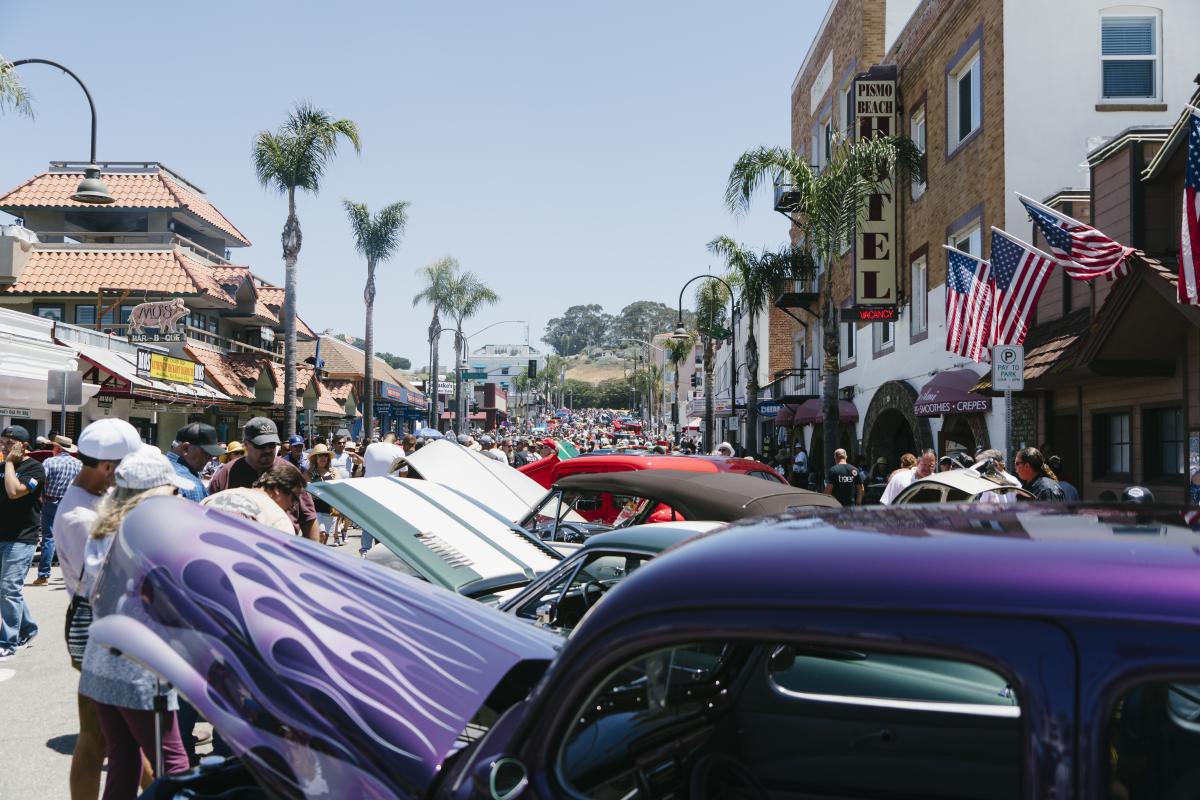 Crank up the Beach Boys, let the top down and grab those dark shades. You're all about that classic summer cool—and enjoying water, restaurants, athletics and shopping, all at a suntanned arm's reach. Your best buds will be instantly inspired to look up from their screens in Pismo Beach, where there's plenty of excitement to spend a day in the sun. Rent wet suits and surfboards or stand up paddleboards for the whole group (there's plenty of instructors standing by to take you from newbie to greatness) or go your separate ways and discover a bustling boardwalk and pier, unique shops, and world-famous clam chowder bubbling in a scrumptious bread bowl. You'll likely catch a glimpse at some old American muscle—cars that is! If you're lucky, you may even stumble upon the annual car show. There's also a '40s bi-plane that can take you from zero to thrill with one sightseeing trip above the Pismo Pier. If a beach hike entices you more, consider the convenient and scalable Pismo Preserve, customizable for hikes intensities and options. It may be known for its gregarious Golden State vibe, but Pismo beach will be just as "cool" of an experience for your teenager as it is for you.
3. Cayucos, where cowboys become surfers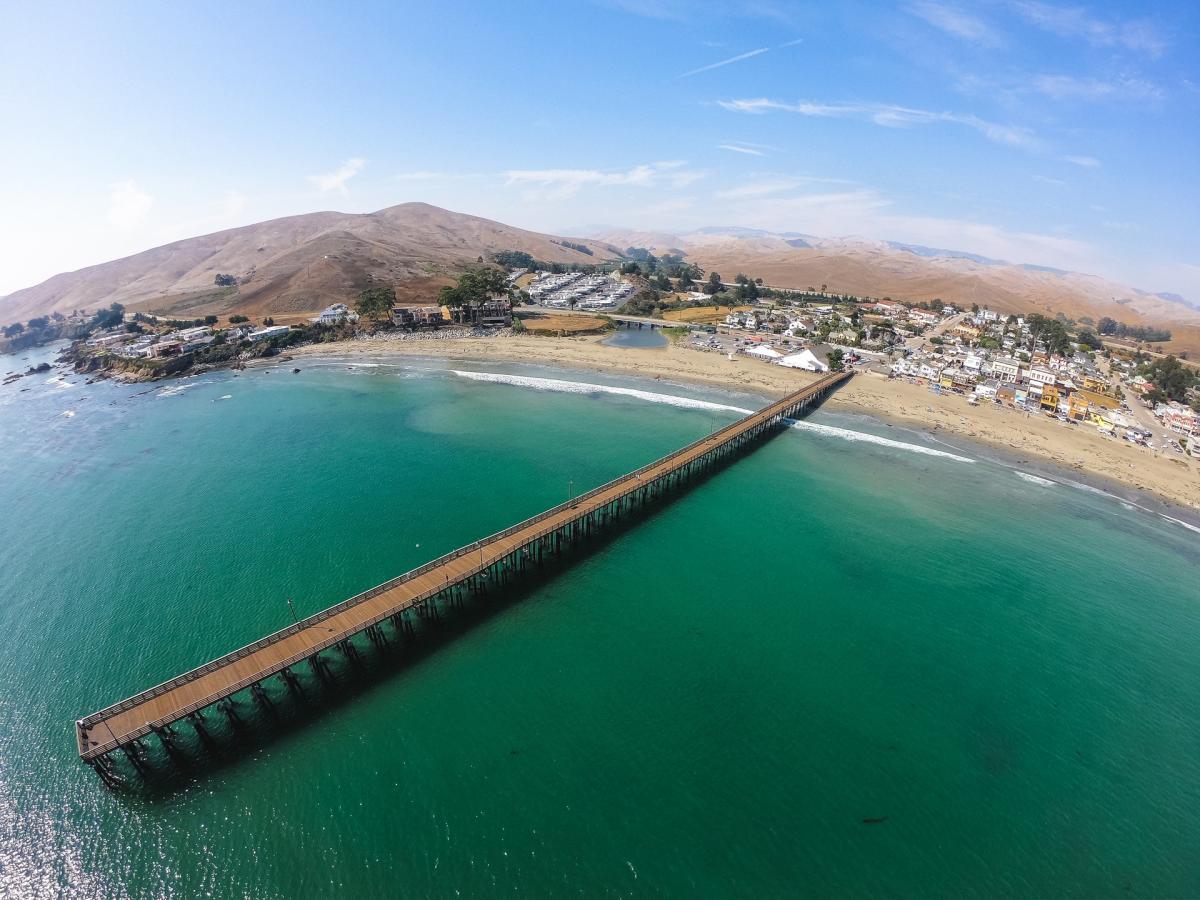 Unwind and regroup at unhurried Cayucos State Beach, where you can soak in the sun at your own pace, whether laid out on the sand, discovering tide pools or meandering about this country town's quaint antique and artist shops. Drop a line off the historic Cayucos Pier (no license required), or rent a kayak and become one with the horizon (careful, not too far!). Breakfast in Cayucos knows no bounds with waffles, smoothies, and blue corn waffles at Hidden Kitchen. Stroll for long walks on the beach with fido are totally encouraged—beachcombing and window shopping along the main drag which looks like a wild wild west movie set. Don't forget to stop into Brown Butter Cookie Co. for a sea-salt flecked snack (this also counts as self-care). Note: Estero Bluffs Beach, located along Highway 1 between Cayucos and Cambria, also offers a scenic bluff for birdwatching and reflection. Several beaches skirt the trail below, including a serene sandy cove where Villa Creek trickles out to sea. See? You're feeling more chill already.
4. San Simeon sight-seers paradise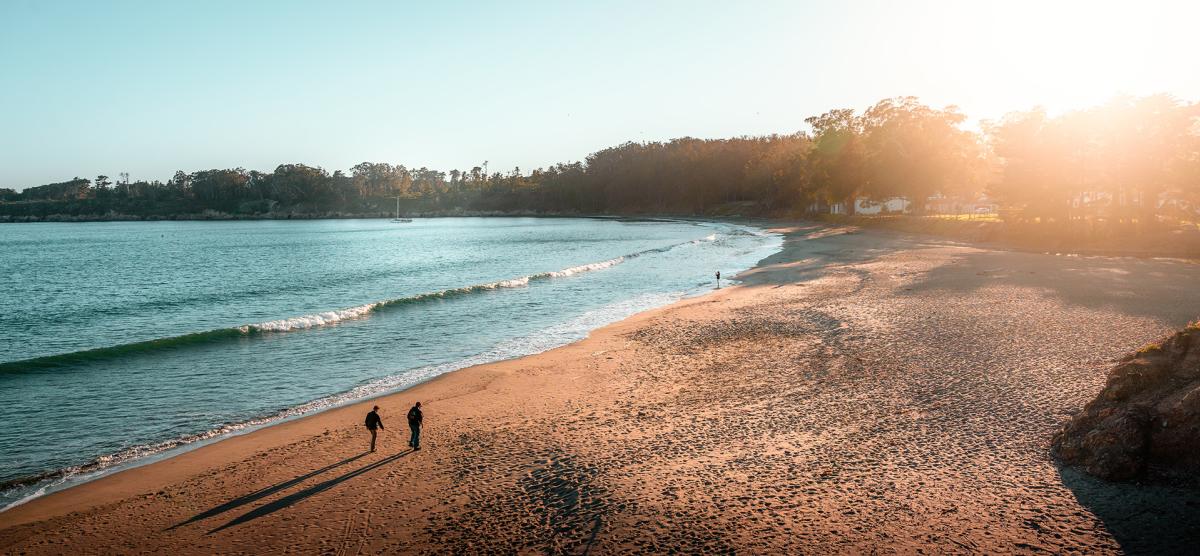 You came to SLO CAL to see the sights, and by golly, there's always time for one more stop—especially when it comes to traveling along Highway 1, the ultimate "scenic route." World Famous Hearst Castle might have taken your breath away, but the W.R. Hearst Memorial State Beach—adjacent to the town of San Simeon, across Highway 1 from Hearst Castle—provides a close second in terms of natural opulence. If you like hiking, wine and sunbathing, you've found your spot! Walk the wooden pier (note the original Hearst pier pilings that run parallel to the north of the pier), stop for wine tasting and lunch at Hearst Ranch Winery or peruse the exhibits at the Coastal Discovery Center, a stone's throw from the stunning blue surf. You'll soon understand why the late great Hearst called this strip of coastline truly "enchanted." This chillier beach may be your spot to bask on sunny days, or hike to the end of the half-mile peninsula, and take a backward look toward the sparkling cove for breathtaking views of the rock formations carved by the sea. Located on the private property of the Hearst Ranch, the trail is frequently used, but there are no public easements to the point. Hikers can find the path by ascending the bluff at the north end of the cove. Note: Savvy sight-seers won't want to miss the nearby Elephant Seal Rookery, Piedras Blancas Light Station, or the views at Ragged Point. Might we suggest making a checklist?
5. Morro Strand, where adventure meets zen
If your idea of "zen" is a quiet SLO CAL sunset, it's no wonder you found the life-changing magic that only a calm, coastal stroll along Morro Strand beach can provide. That's not to say you won't see kite surfers and wave surfers all around. The six miles of sandy beach between Morro Rock and the Cayucos Pier—also known as The Morro Bay Strand State Beach Day Use Area—is your ultimate playground. Perfect for body surfing as well as kite-flying, savor your time to be a big kid from sun up till sundown. Looking for a good workout? Take on a challenging yet rejuvenating walk or jog from Morro Bay to Cayucos, taking in the scenery—and dolphin sightings—along the way. Picturesque views of Morro Rock serve as an unforgettable backdrop for your special day of pure outdoor play. Note: Morro Bay Dog Beach allows your four-legged companion to let loose, too. A fabulous surf spot, you'll also discover tide pools teaming with seldom-seen underwater creatures. Adventurers who prefer to explore the bay by foot or kayak will love the Morro Bay Embarcadero, ground zero for saltwater taffy, seafood, sea otters, and up-close views of Morro Rock.
6. Oceano State Beach for the thrill-seeker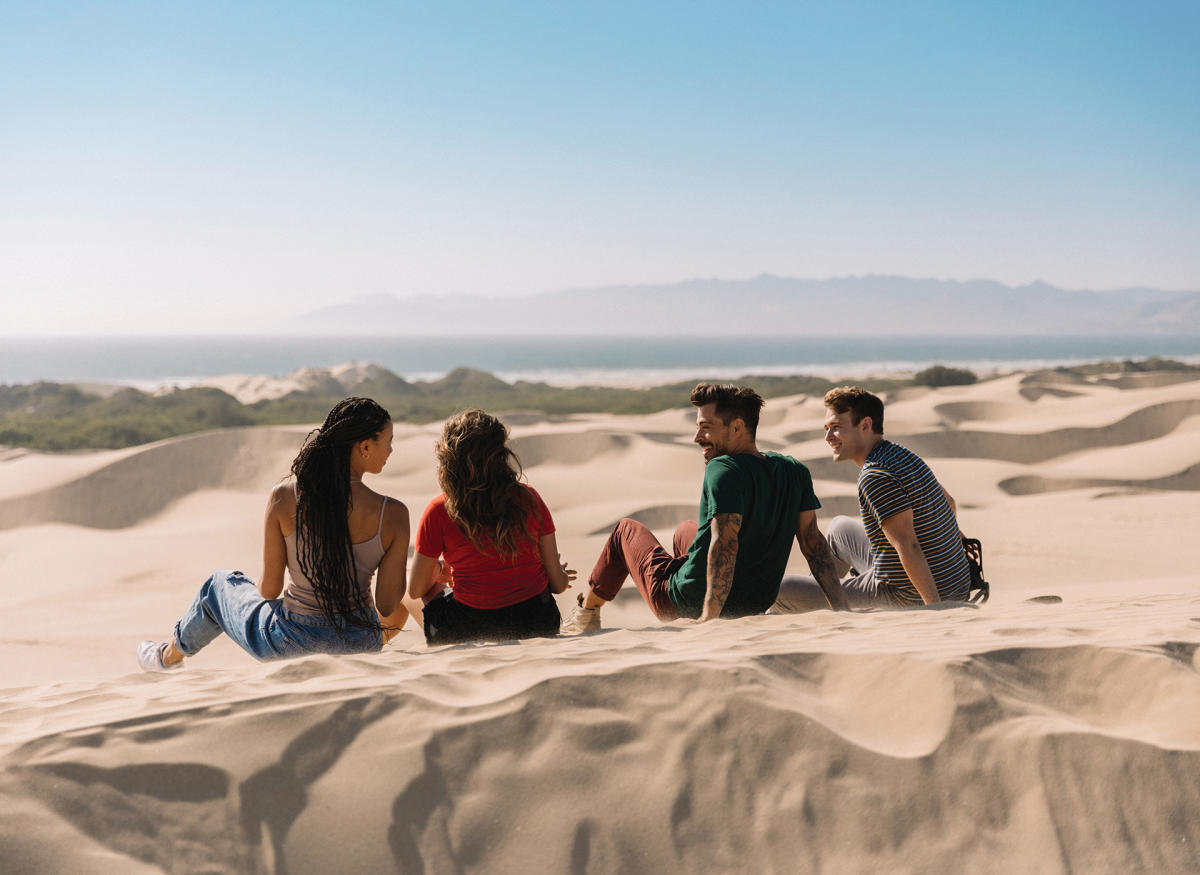 If you've never met a thrill you haven't relished, Oceano's State Vehicular Recreation Area (SVRA) should be next on your bucket list. Strap into an off-road vehicle and traverse undulating white, sandy dunes in Oceano and Grover Beach. What a ride! Looking for even more action? Get your blood pumping and explore the beach while horseback riding, swimming, surfing or digging for famous Pismo clams (your hard work will be rewarded with a delicious meal). Afternoons are optimal for kite-boarding or paragliding—if you dare. Feel the thrill outside the water with Xtreme Hummer Adventure's "wheels in the air" experience over the Oceano Dunes. The nearby Pismo Beach Monarch Butterfly Grove is a great place to unwind and relax after a day of non-stop outdoor action. Also, enjoy shopping and restaurants in Grover Beach, a laid-back beach town. At sundown, the beach crackles to life with bonfires. Gather around the bonfire flames and you'll find you have plenty of exciting stories to tell (and it's only the beginning of your trip).
7. Cambria for the honeymooner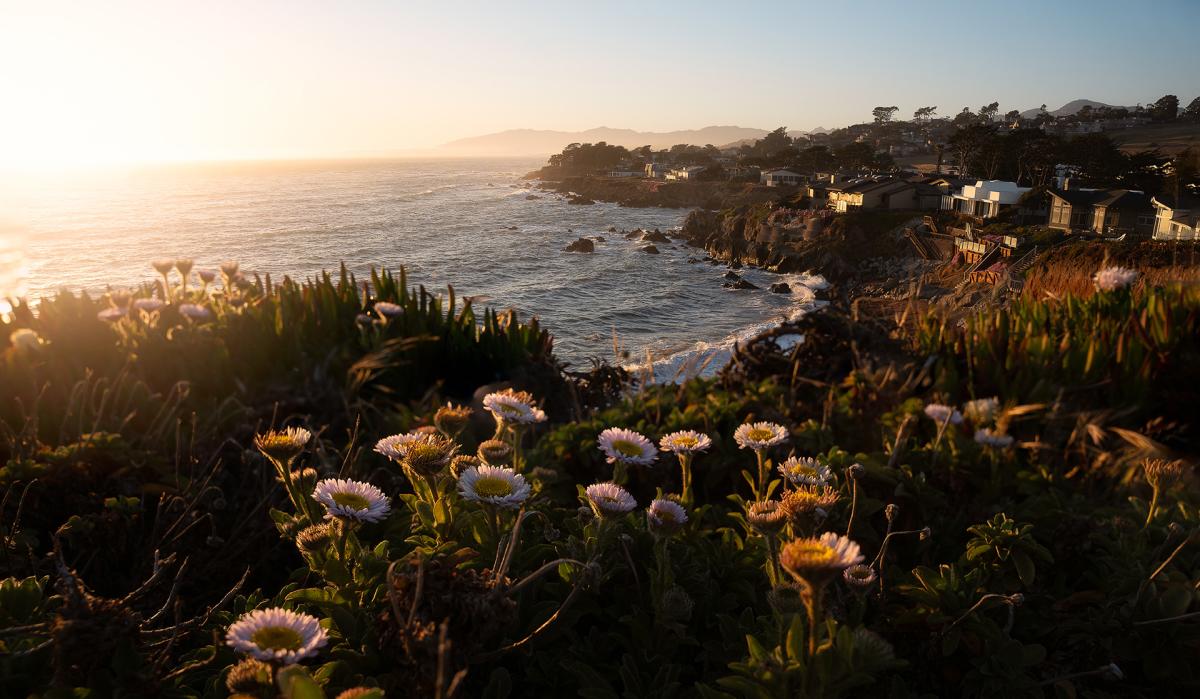 Romance is on your mind and you know just the person you'd like to whisk away for a sentimental seaside rendezvous. Take your sweetheart by the hand and explore a lover's oasis in Moonstone Beach, Cambria, a popular stop on Highway 1. True to its name, this exquisite sandy beach is dotted with glowing moonstones—sea glass polished by tumbling waves—as well as beautifully textured driftwood (this really sets the mood). The waves are quite large here, all the better for enjoying the drama of each rumbling set from the comfort of a cozy blanket (bring a bottle of wine for extra love points). The adjacent Shamel Park also offers a gazebo for picnicking, a horseshoe pit to inspire a flirtatious game for two, and a seasonally heated swimming pool. Trust us—you'll want to dip in more than just your toe.
8. Montaña de Oro for the fantasy fairytale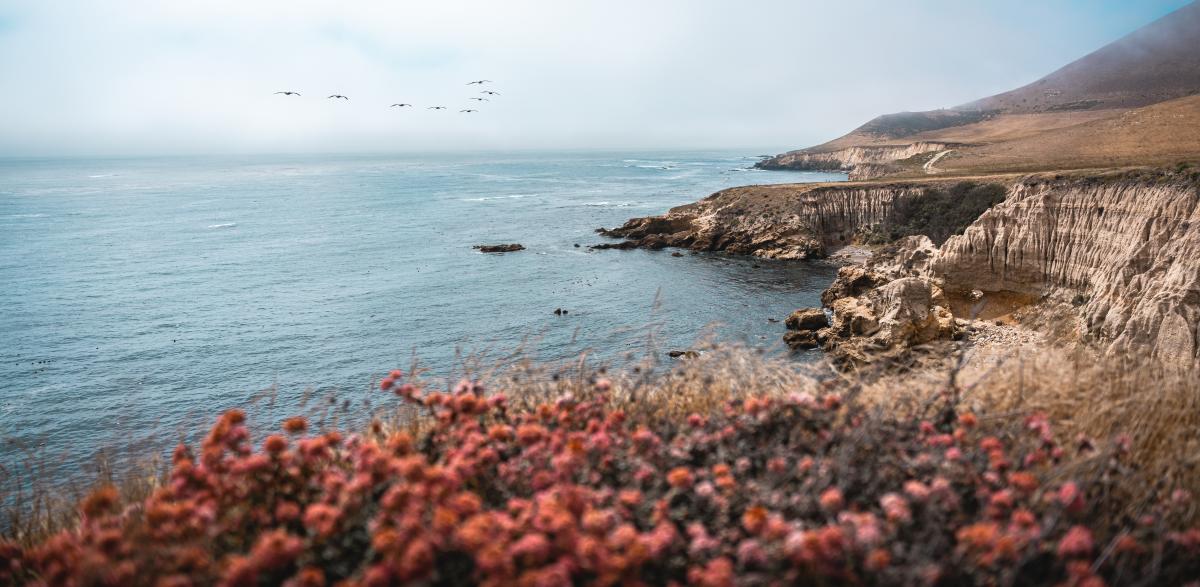 You live for the climb, so Montana de Oro State Park—named for the golden flowers that bloom on its surrounding hillsides each spring—should be on your landlocked itinerary. Pack a water bottle, your hiking boots, some granola bars and your binoculars and prepare to be challenged by Valencia Peak, a 4.2-mile loop trail that ascends 1,347 feet (and affords a winning view of the coast below). You can also swing into the saddle and explore Hazard Canyon, laced with charming hiking and equestrian trails or—get this—trot along the beach itself! Mountain bikers will love the Oats Peak Trail, which towers a whopping 1,430 feet and features rugged campsites surrounded by aromatic Eucalyptus groves. The bluff hike is a runner's paradise to catch the Ireland-reminiscent terrain, or challenge yourself with a hike up Valencia Peak. Don't forget to pack a sweatshirt. Nearby Los Osos and Baywood Park offer up a charming pier, farm-fresh dining, and the perfect protected cove to watch the sun sink into the Pacific with a local craft beer. Who says you have to get into the water to enjoy SLO CAL's beaches to the full?
Still unsure which beach is for you?
Download the YourCoast app today or read more at SLOCAL.com and you'll have the best beach days ahead, can't you see it?