Looking for a travel adventure that has lots of experiences, but with wide, open spaces to provide comfort from crowds? SLO CAL's pristine coastline affords endless socially distant opportunities to soak up the sun, surf and spacious calm. Famous for miles of dramatic coastline, wide-open beaches, vibrant wildlife and world-renowned roadside excursions, Highway 1 is close enough for fun, yet open enough for fresh air and comfort. 
Hold onto your handlebars: Ragged Point
Discover the best in solo coastal cruising on two wheels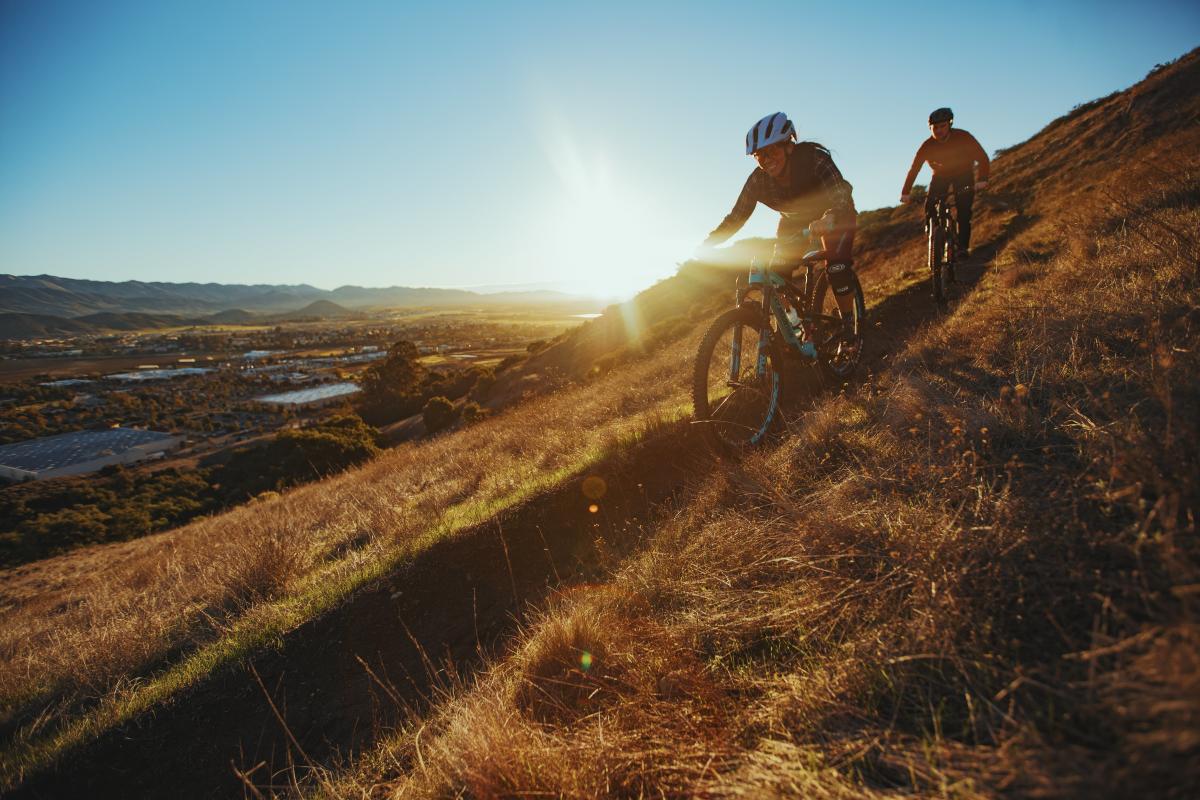 Start here, pedal anywhere: It's easy to understand why cyclists from around the world adore spinning along SLO CAL's breathtaking coast. From the northernmost gem of Ragged Point—home to some of Highway 1's most stunning ocean vistas—to the scenic coastal communities San Simeon and Cambria below, you'll find incredible wildlife sightings, historic lighthouses, and epic cliffs overlooking otherworldly panoramas of the Pacific. It's time to grab your trusty bicycle and hit the road: there's nothing to compete for your attention (except, perhaps, a mind-blowing sunset at Ragged Point Inn). New to SLO CAL cycling? Join the community: CycleCentralCoast brings together miles of world-renowned cycling routes for every level and interest. Cyclists, triathletes, and outdoor enthusiasts alike can discover trip ideas, tips and local resources all accessible from one handy website.
Sea life, reimagined: San Simeon
Flippers and flukes on the horizon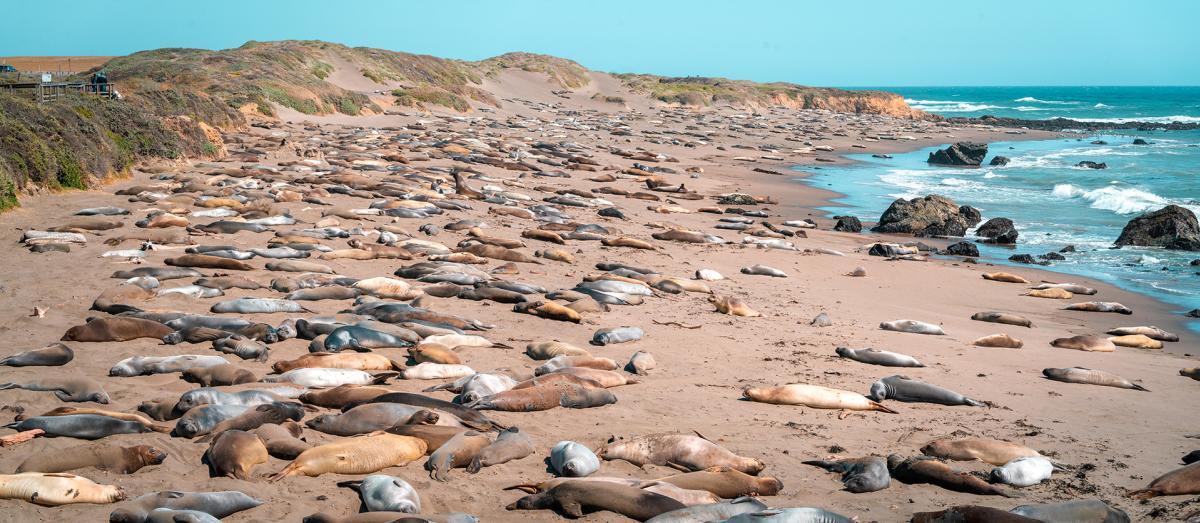 Awash in animal encounters: Park your solo adventure in gorgeous San Simeon and you'll be in for one wild experience, to be sure. Visit a pack of sunbathing Elephant Seals at the Piedras Blancas Elephant Seal Rookery, then stroll along the Old San Simeon Bay Pier, where majestic whale sightings await. Keep both eyes peeled: blue whales (including humpbacks, fin, Bryde's, sei, and Minke whales) are known to migrate to this uncrowded outlook each summer. Remember: good things come to those who wait.
Choose your own adventure: Cambria
All paths lead to wonderment where pines meet the sea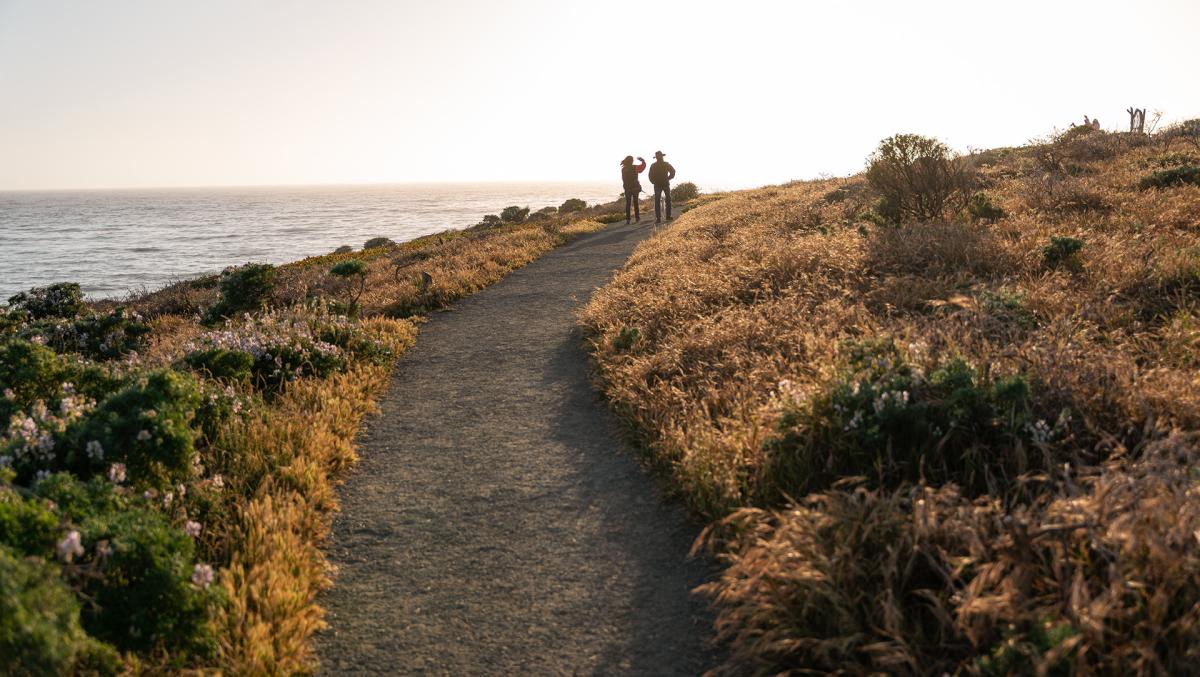 Follow your own compass: The old fishing village-turned-artistic enclave of Cambria is full of wide open spaces. Explore this creative coastal hamlet at your own pace with a solo self-guided walking tour that affords a vivid view of the past. Start out at the quaint Cambria Historical Society and Historical  Museum, housed in the Guthrie-Bianchini House, one of the oldest in town. Venture down charming streets, stopping to window shop local art galleries and take in the local lore. Looking to lose yourself for a while? Hop on a guided nature walk at the Fiscalini Ranch Preserve. Small, socially distant groups are invited to explore the preserve's freshwater marshes, wetlands and native Monterey Pine forest (one of the last in the world). What's next? Perhaps a to-go order of Linn's famous olallieberry pie.
Mindfulness found here: Cayucos
Cultivate quiet calm along secluded bluffs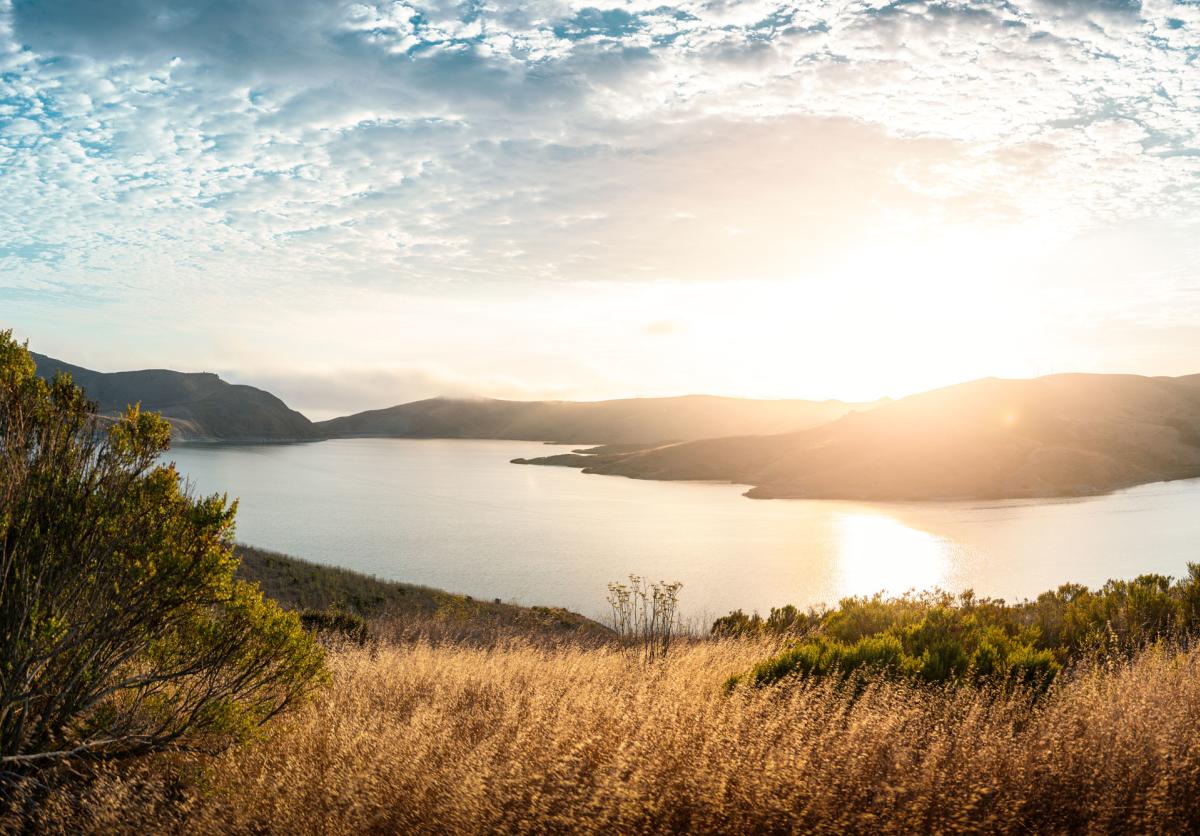 Unplug, unwind and undo the day's stress: The laid back coastal hangout of Cayucos offers up a serene oasis for weary travelers ready to relax. Nothing but seabirds, crashing waves and the sound of your own heartbeat await as you explore the serene beach, pup in tow. For an even more tranquil change of scenery, take advantage of socially distant docent-led Bluff Walks, hosted by the Cayucos Land Conservancy on select Saturdays and Sundays. Designed to shed light on Cayucos' varied ecosystem, you'll become closely acquainted with local marine life, native plants and prehistoric and cultural history (without getting too close to any other human). It's the best of both worlds, to be sure.
Live like a local: Morro Bay
Otter spotting and seaweed foraging all in a day's fun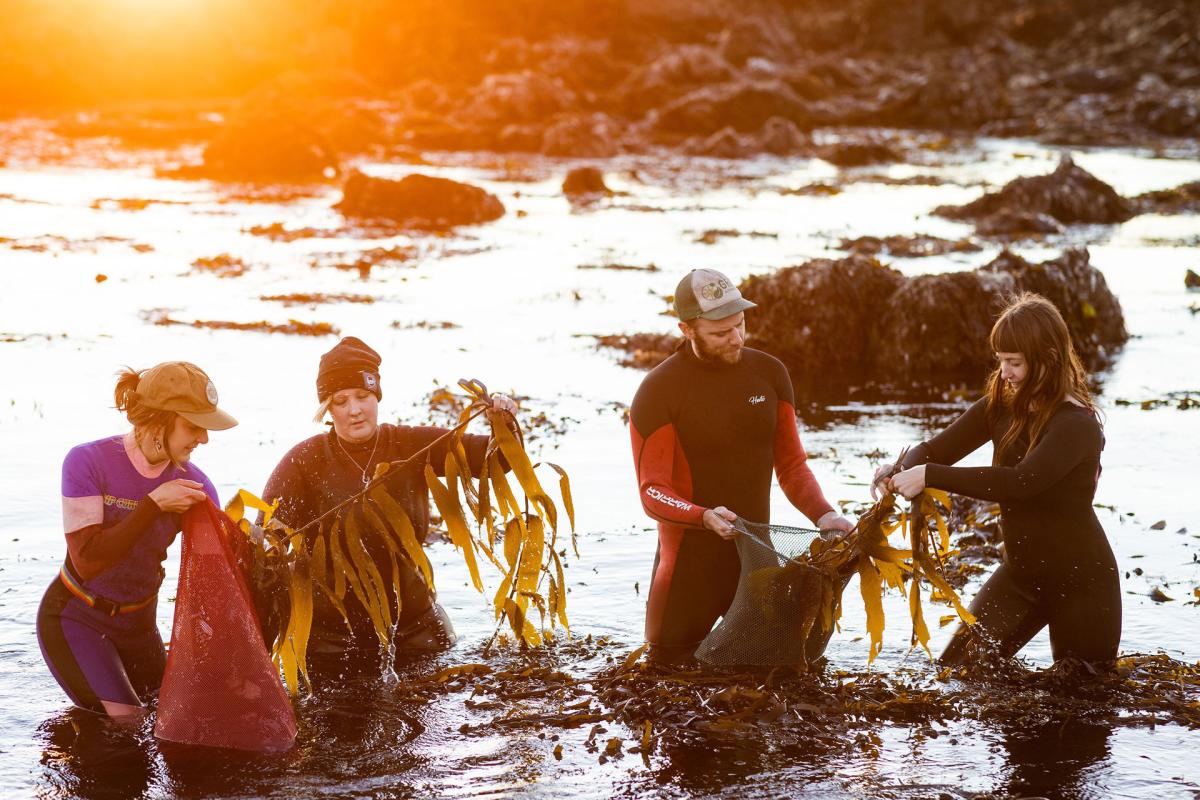 Meet the neighbors: There may be no cuter ambassador to SLO CAL's dynamic coast than the furry, friendly Sea Otter. Spot these fascinating creatures floating amid protective kelp beds in Morro Bay's placid harbor, a stone's throw from the famous Embarcadero and iconic Morro Rock. With clams on their bellies and rocks at the ready, these local foodies know how to savor the terroir of the tides. Now, it's your turn: Sign up for a unique seaweed foraging tour, sure to illuminate your tastebuds to the coast's most unassuming and outrageously healthy "seafood:" nori, Pacific wakame and Pacific sea lettuce. How's that for a local delicacy?
Leave reality behind: Los Osos/Baywood Park

The "real world" is so overrated, right? Step into an enchanted fairytale at Los Osos' El Moro Elfin Forest, one of SLO CAL's pristine preserves and sanctuaries. Here, 90 acres of ancient dwarfed oaks transform the coastal dune habitat into something out of a Tolkien tome. Dating back 800 years, the oaks' gnarled roots and more than 200 species of plants make a spectacular backdrop for your socially distant selfie. A stone's throw from Baywood Park's chill back bay waters (perfect for standup paddle boarding), you'll explore oak woodland, coastal brackish marsh, riparian woodland fringe, maritime chaparral and coastal dune scrub all in one fascinating chapter. Looking for a strong narrator to keep the plot moving along? Join a socially distant nature walk held at the Elfin Forest on the third Saturday of the month. You'll never guess where this fantasy leads!
Kayak back in time: Avila Beach

No DeLorean required: Paddle your way to a simpler era. Did you know that the SLO CAL Coast—and Avila Beach's Port San Luis Obispo Harbor District—played host to bustling marine commerce back in the day? Imagine grand ships and schooners on the horizon as you enjoy a scenic picnic at the foot of the fully restored Port San Luis Lighthouse, built in 1889. A leisurely three-hour round trip guided tour which includes kayak paddling instruction, tasty snacks, a short-guided paddle in the protected waters of San Luis Obispo Bay, a walk up from the beach to the lighthouse bluff with beautiful vistas and a complete docent-led educational tour of the lighthouse and its grounds. Whether you visit this historic spot on foot or by kayak, you'll leave with a better vision of SLO CAL's rich maritime history. You certainly don't need a lighthouse to see that point—it's clear as day.
Bring your binoculars: Nipomo/Oceano
Wildlife mingles at this winning watering hole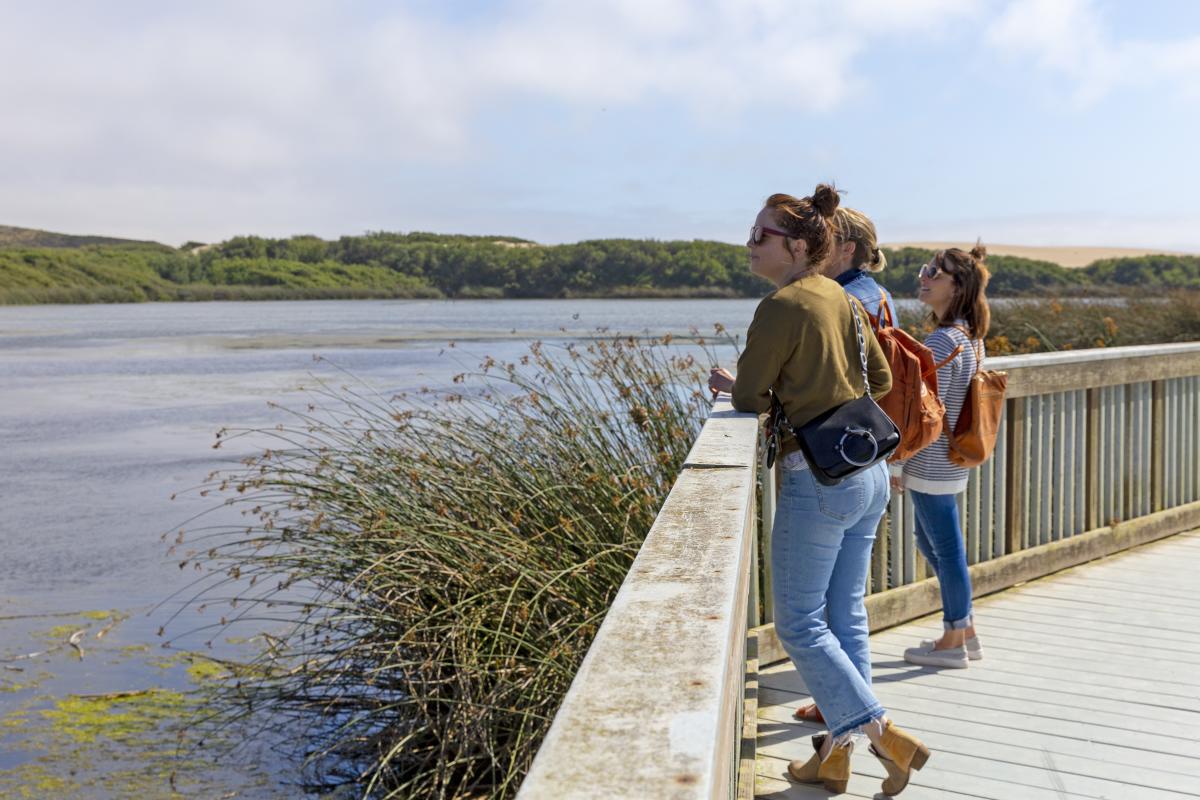 Where the action is: Whether you're an experienced birder or new to this quiet, socially distant sport, you're in for a feathered frenzy at Oso Flaco Lake Natura Area in Nipomo. This protected land resembles a pastoral painting come to life: imagine blue skies, rippling lake waters and a surprising swath of animal life congregated in one fantastic viewing area. With a river, freshwater lake, dunes, and unmatched ocean views, a morning at this wild gathering place is its own reward. Afterward, bike or stroll along the Oceano Dunes, where the surreal dunescape has a way of mesmerizing even the most well-tread traveler.
Feel the rush: Arroyo Grande/Edna Valley/Pismo Beach
Hike to a waterfall and watch the world melt away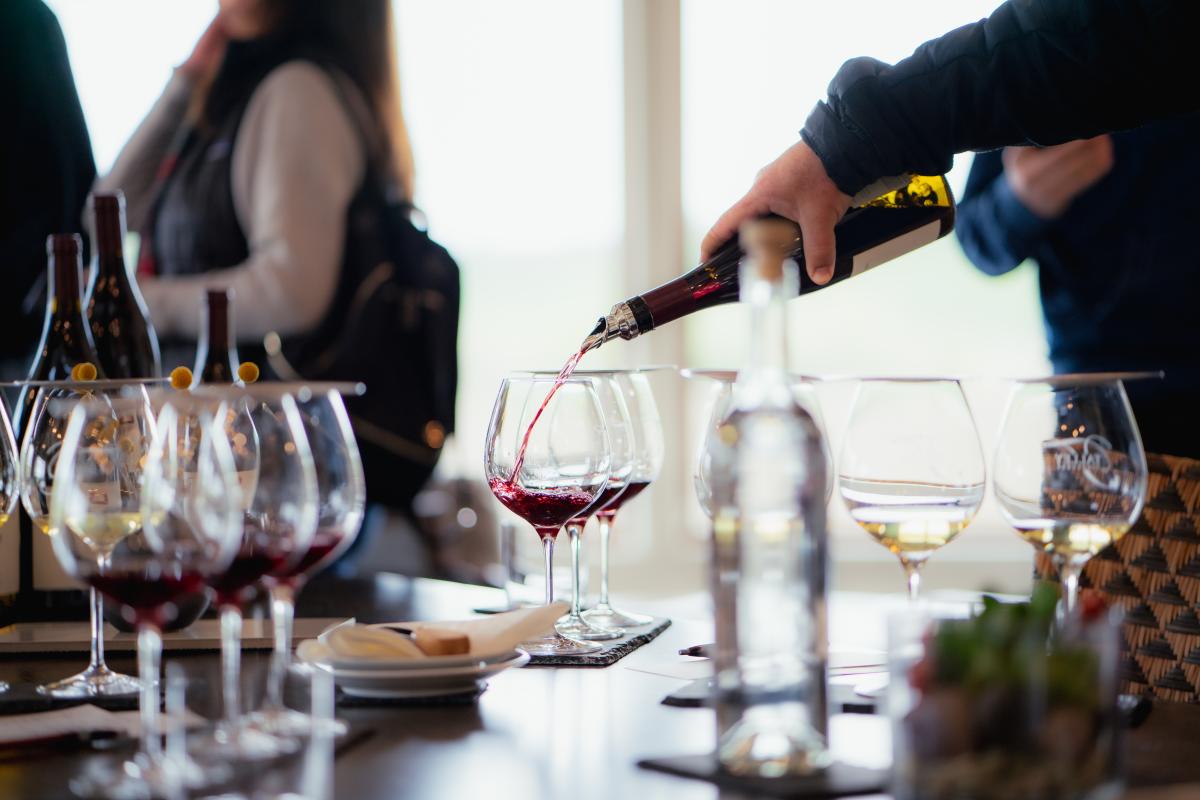 Fall in love: Allow the pounding freshwater, invigorating spray and foamy commotion below transport you to that slower-paced SLO CAL state of mind. We promise you, the 4.4 mile trek to Big Falls Trailhead at the Reservoir Natural Preserve in Arroyo Grande is well worth the effort (and your leashed pooch will love the exercise). Located not far from SLO CAL's celebrated SLO Coast Wine Region, end the day with a bottle of cool-climate pinot noir or chardonnay procured via curbside pickup from one of Edna Valley or Pismo Beach's many world class wine tasting rooms. Cheers to a day well spent (that is, to say, chasing waterfalls).
Fresh discoveries along the SLO CAL Coast
Peppered with wildlife, history and scenic stops galore, The Coastal Discovery Trail is your up-to-date guide to coastal awe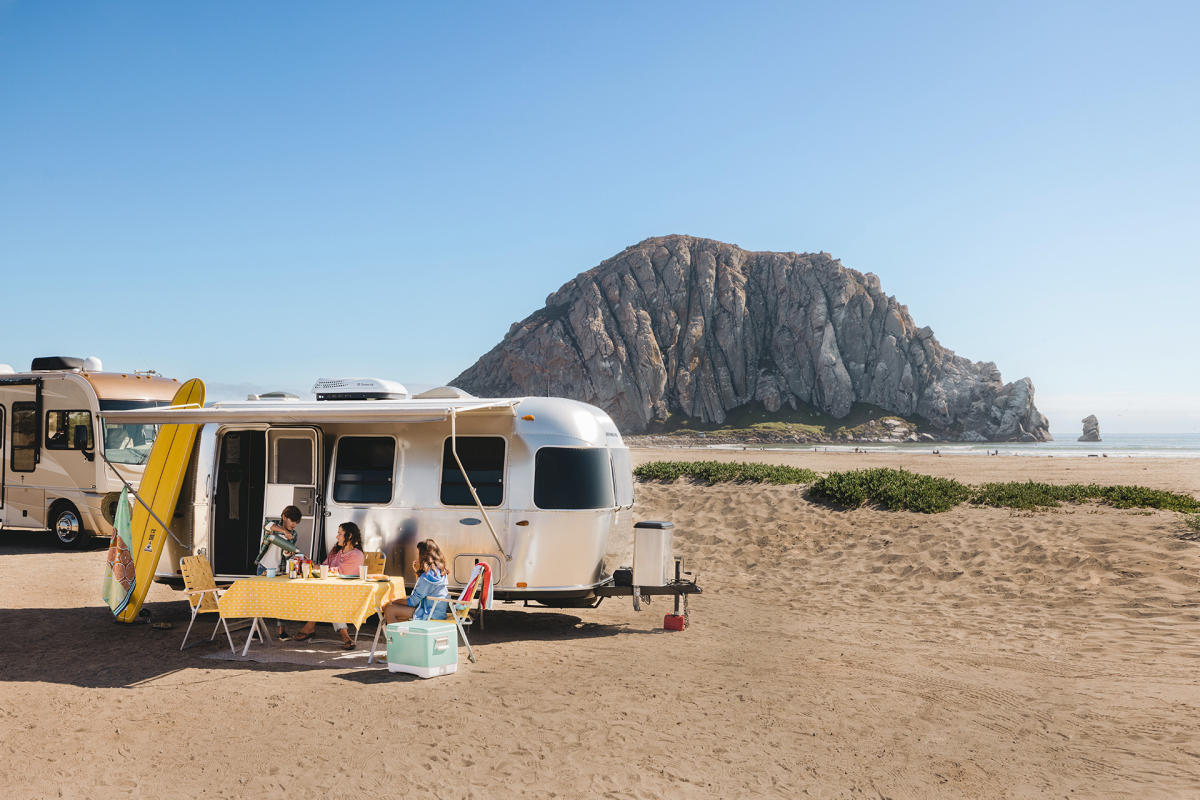 Wait. There's more? Oh yes. Not unlike SLO CAL's flora and fauna, the Coastal Discovery Trail has a way of topping travelers' expectations again and again. Enjoy off-the-beaten-path stops focused on nature, history and more. Plus, use the handy key to identify the best Highway 1 experiences for social distancing with or without your pup, fam and pod-mates. When you click over to the Coastal Discovery Trail map, you'll access unique and deeply meaningful locations, experiences and online resources you just won't find anywhere else.