Enjoy the journey as you motor along SLO CAL's iconic highways and byways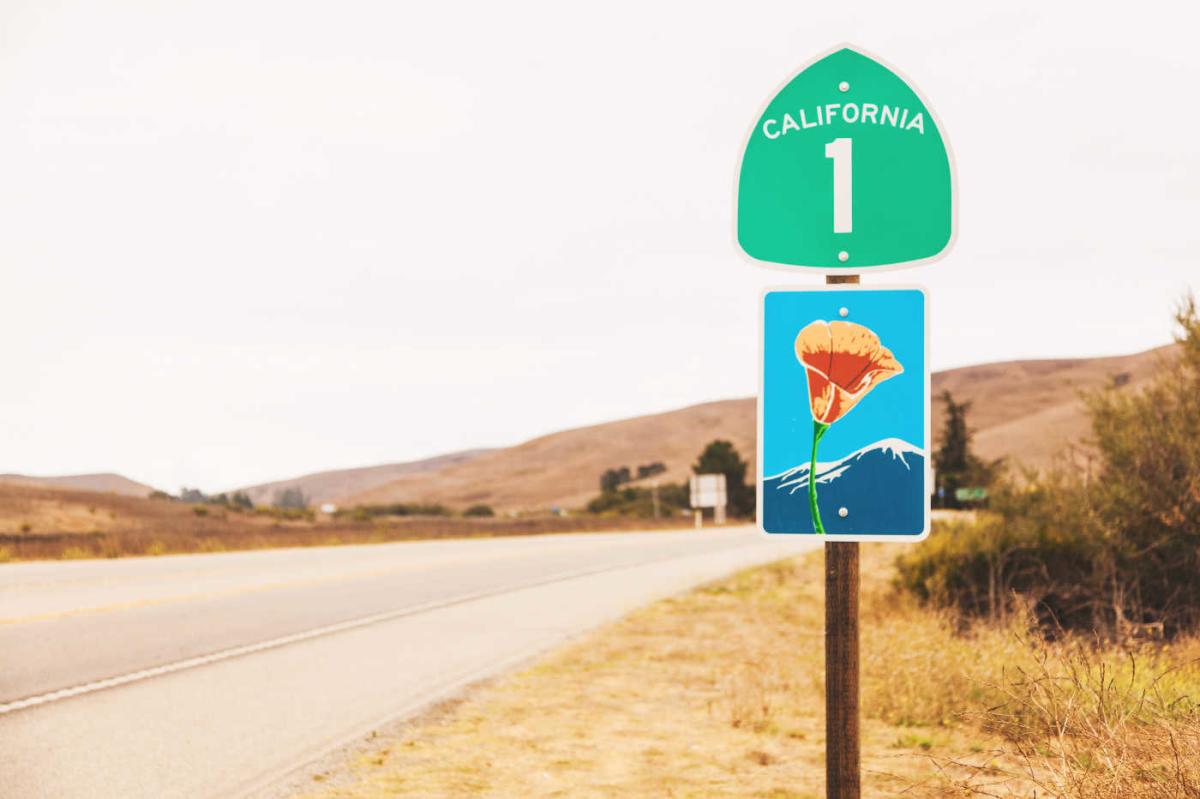 Get your motor running! Whether you plan to cruise with the top down or prefer to live the #vanlife, now is the perfect time to traverse SLO CAL's scenic highways and byways. Along Highway 1, adventure is always around the bend (and traffic is nowhere to be found). One of the most breathtaking driving routes in the world, take in the incredible views punctuated by riveting road stops. Discover charming coastal communities, untouched beaches, lighthouses, vineyard-covered hills, and fiery sunsets all from the comfort of your own vehicle. Home to wide open spaces, peaceful preserves and sanctuaries. SLO CAL is #Open&Safe, offering up a bevy of family friendly ways to keep your distance without sacrificing on experience. Time to put the pedal to the metal and take the wheel. In SLO CAL, the journey is half the fun!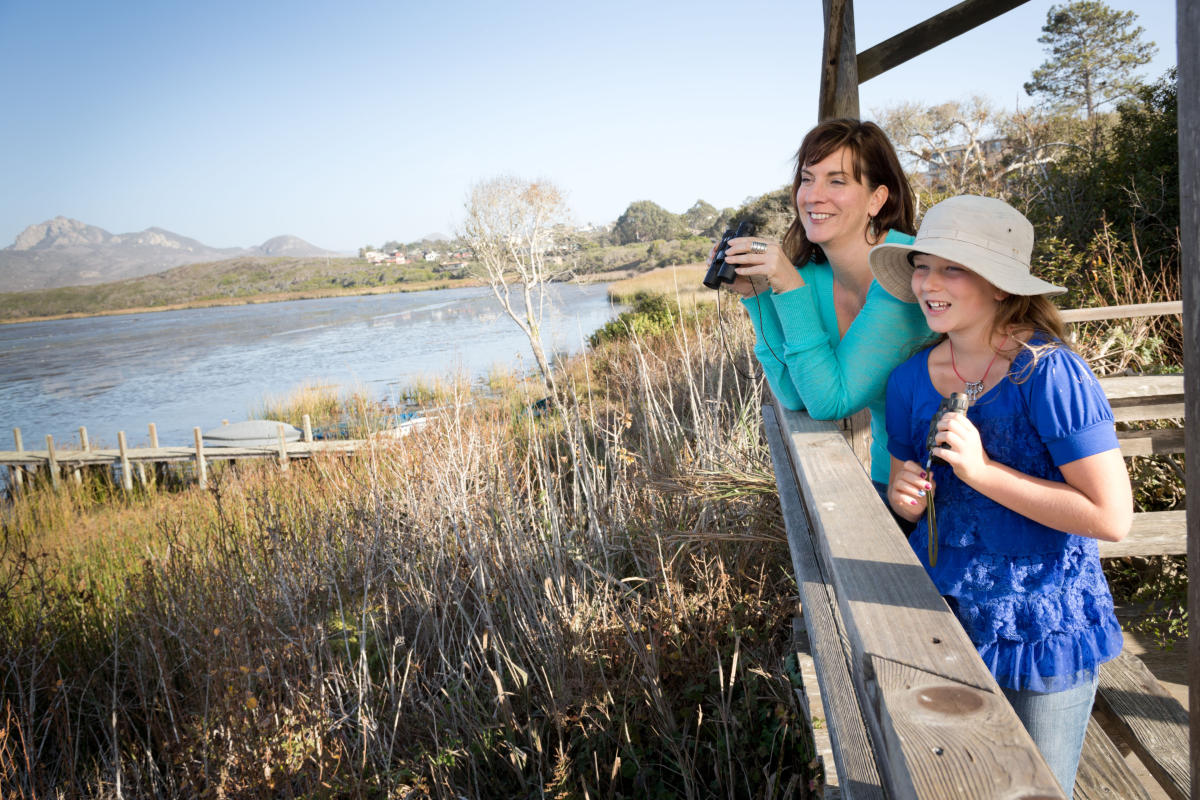 What to bring on your road trip:
Ready for your SLO CAL road trip? Top off the gas, grab a pair of sunglasses and be sure to pack those binoculars (for spotting seabirds, otters and whales alike). You'll also want to bring a sweater, as coastal breezes can be a bit chilly, even in sunny SLO CAL. Amateur photographers are encouraged to bring a camera, too: Countless stops along Highway 1 offer up mind-blowing photographic fodder. From spectacular sunsets and pristine black sand beaches to animal sightings and verdant vines, there's plenty of memories to capture along the way. Need an awesome driving playlist for the road ahead? We've got you covered.
Pleasure along the Pacific: Ragged Point
Experience the wonder of Highway 1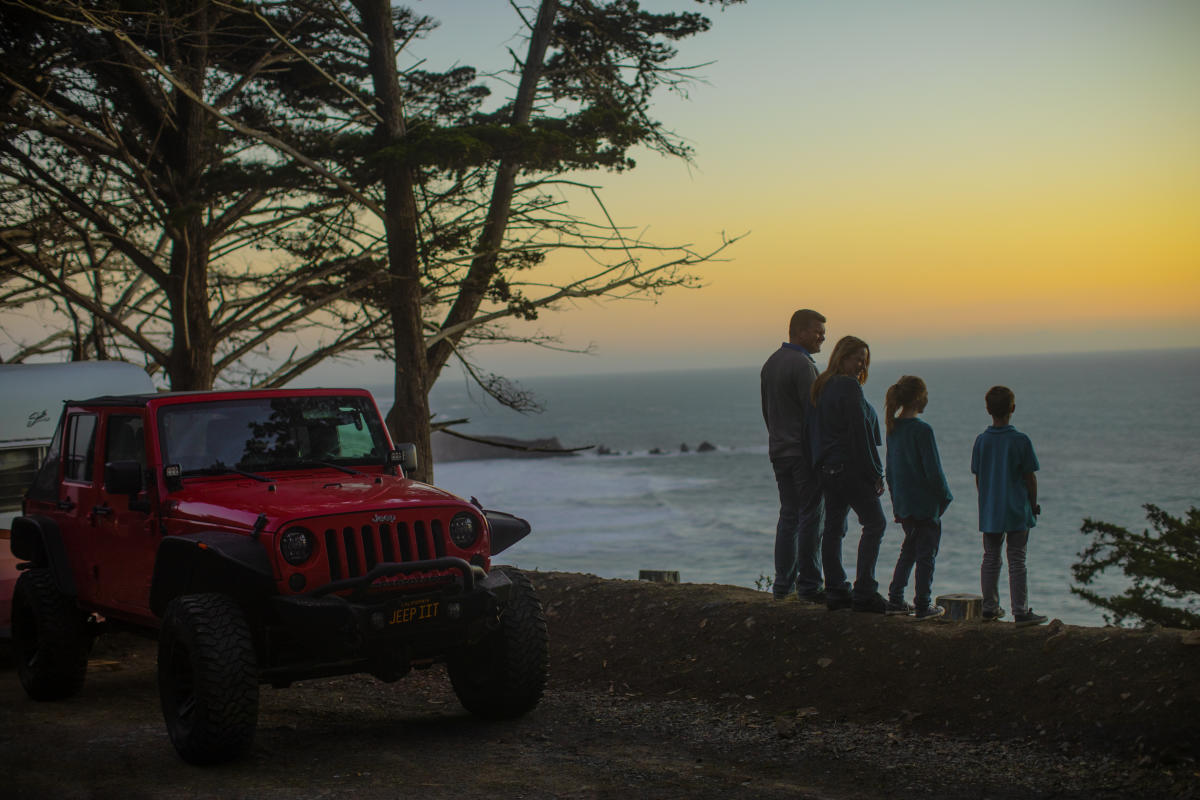 Start your engines: Take in Highway 1's unmistakable majesty from your driver's seat, pulling over for picturesque stops along the way. The craggy stretch of road between SLO CAL's northernmost gem of Ragged Point and San Simeon to the south is some of the most photographed in the world, and for good reason: Dramatic cliffs, crashing waves and an endless blue horizon make this curvaceous route as fun to command as it is beautiful to observe. Welcome to the Gateway to Big Sur, a magical landscape that has attracted world travelers for generations. You'll find the journey to be on par with the destination when you stop at Ragged Point's landmark inn, where the photo opps come naturally and life moves at the speed of chill.

 
Enchanted in San Simeon
A historic lighthouse and surprising animal sightings add to the magic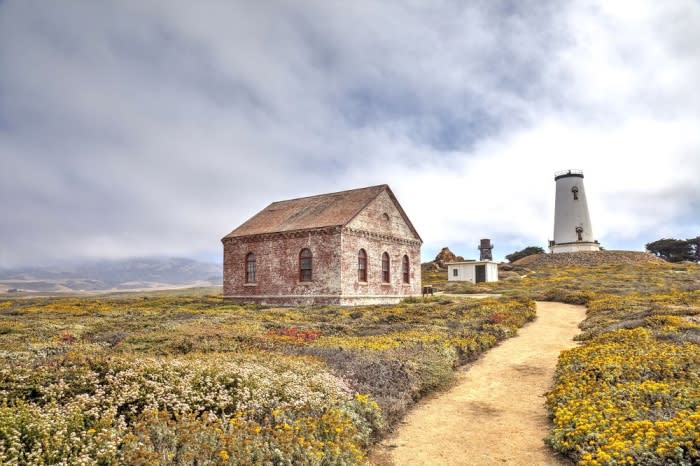 Set the cruise control: Take in the same view that captivated William Randolph Hearst so many decades ago. Look closely: zebras, (yes zebras) descended from the late newspaper publisher's original herd can still be seen grazing along this enchanting stretch of Highway 1 in San Simeon, a scenic byway by design. Be sure to say hello to the Elephant Seals at the Piedras Blancas Elephant Seal Rookery, a must-see road stop. The grand Piedras Blancas Lighthouse, built in the 1870s and lovingly restored to its former glory, stands nearby as a testament to the area's rich maritime heritage. Ready to stretch your legs a bit? Take a sun-dappled stroll along the Old San Simeon Bay Pier, where you just might just catch sight of a playful dolphin or passing whale.
Break for backroads: Cambria
Take a left turn through wildflowers and pines to find tucked-away treasures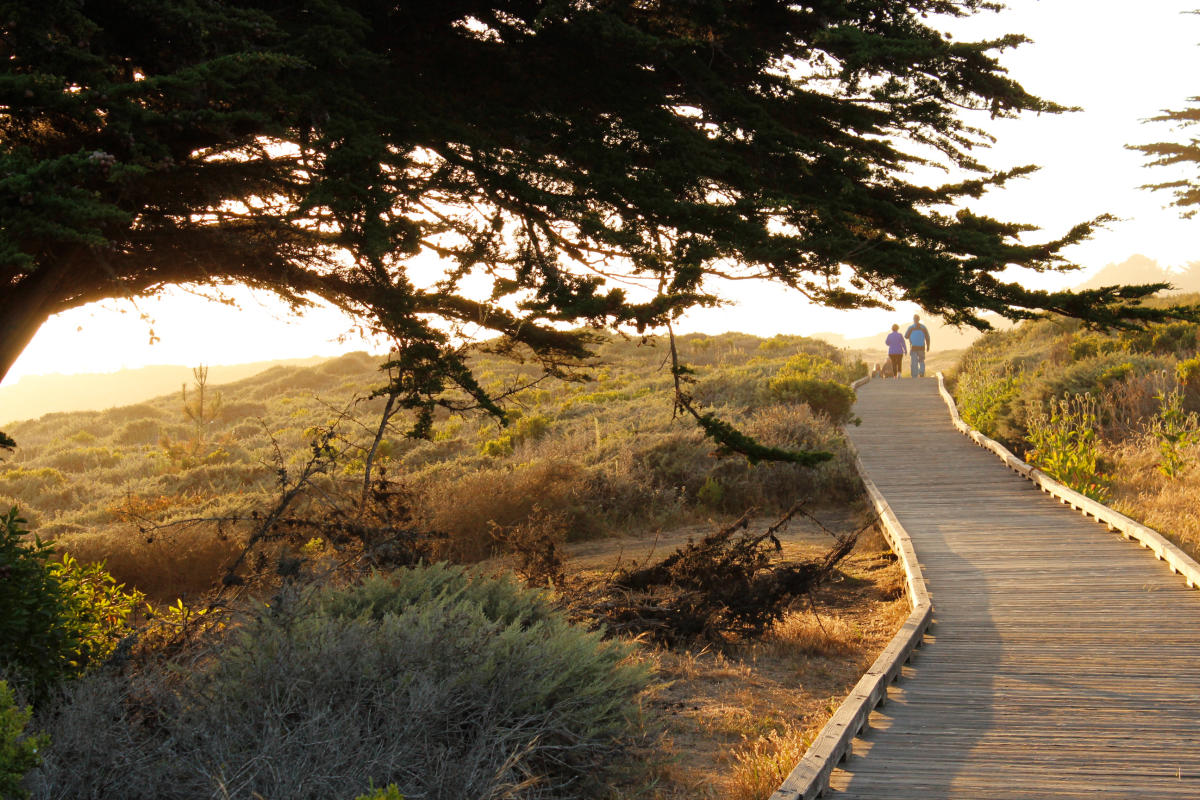 Get lost (and love every moment): Who needs a map? Motor a little farther south, where picturesque pines meet the sea and imagination stirs in the heart. Stop for a leisurely, self-guided walking tour of Cambria's historic downtown or pay a visit to Moonstone Beach, aptly named for the glittering rocks strewn along the beach. Take an unexpected turn down Highway 46 in Cambria, and you'll find yourself driving along secluded green hills and 100-year-old farmhouses. Cruising along these quiet meadows, fragrant with California poppies and lavender, you might just forget exactly where you're going. That's OK: Just beyond—between Cambria and Cayucos—you'll stumble upon the tiny hamlet of Harmony (population 18, if you count the cows).
Stay cool: Cayucos and Morro Bay
Explore secluded bluffs and pooch-approved fun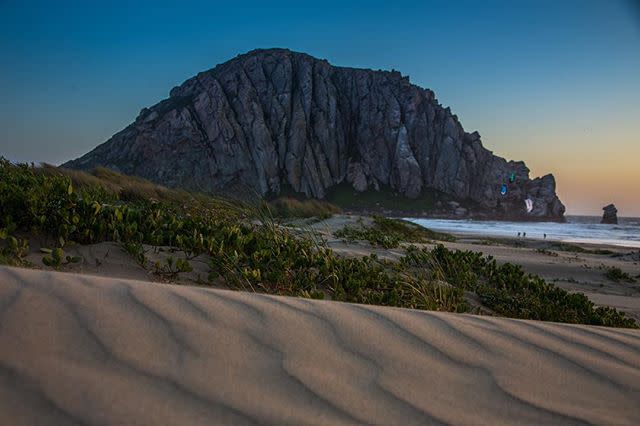 No worries: Be happy! If the chill Highway 1 drive from Cayucos to Morro Bay doesn't put you in a groovy kind of mood, we're not sure anything will. A stop at Cayucos State Beach or Morro Strand State Beach Day Use Area will inspire extra wags from your four-legged friend, who is welcome to run, jump and splash. Rejuvenate your senses with a surf session, walk secluded bluffs, or just grab a to-go order of smoked fish tacos from Ruddell's Smokehouse. Motor along the water's edge as you head south, noting Morro Rock as it appears in the distance (think of it as your road tripper's Guiding Star). Good times up ahead! Just ask the otters.
Back bay to the sand: Los Osos/Baywood Park
A coastal day trip as diverse as the scenery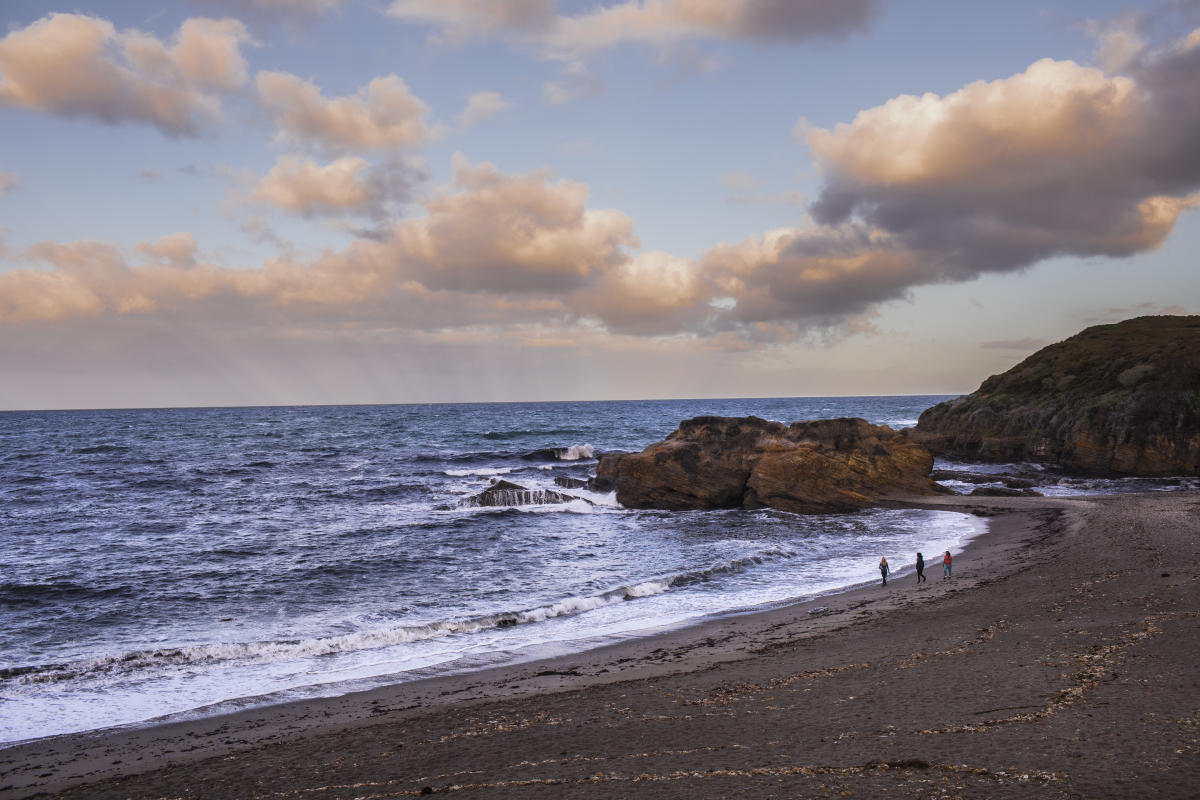 Detour of the soul: Give your brain a rest as you sputter along the scenic back bay route from Morro Bay to Los Osos on South Bay Boulevard. You'll pass a multitude of coastal flora and fauna, including untouched marshland stirring with bird life. Note: the road conveniently ends in the epicenter of Los Osos, a stone's throw from the El Moro Elfin Forest, one of SLO CAL's most unique preserves and sanctuaries. As you approach the 90 acres of ancient dwarfed oaks, you'll also notice the stately Eucalyptus trees along the road (these natural wonders create an interlocking tunnel of branches). In Montana de Oro State Park, survey the "mountains of gold" at the Pecho Valley Road scenic turnout or head to Spooner's Cove, where Islay Creek empties into the Pacific Ocean. Time to kick back on the pebbly beach or explore the tide pools, caves, and unique rock formations revealed at low tide.
Sky's the Limit: San Luis Obispo to Avila Beach
Picnic atop a mountain, meet the farm animals and more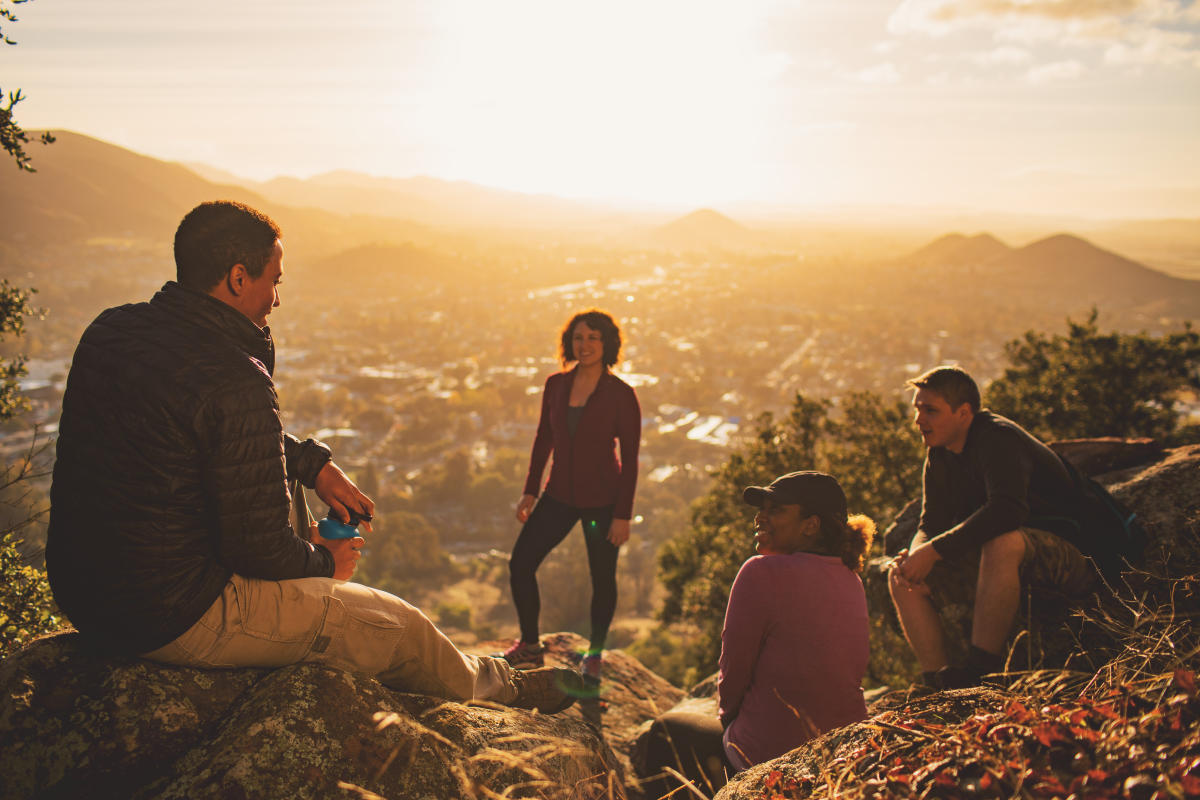 Greener pastures: We're not kidding when we say that this drive from San Luis Obispo to Avila Beach features a stop-over in the clouds. Take Prefumo Canyon Drive and steer your way through a storybook landscape of lush, green hills, climbing higher as you go. Pack a picnic and take in a sunset at the top of the world. Below, you'll enjoy an astonishing view of San Luis Obispo, Morro Rock, and the Pacific Ocean below. On your way down through See Canyon, pass rows of apple orchards and bucolic countryside. A plus: You'll end up at the intersection of See Canyon Drive and San Luis Bay Drive, not far from Avila Valley Barn (where you can grab a pie to-go and feed the various farm animals). Next stop? A quick trek west to the sandy, seaside community of Avila Beach.

 
Vines up ahead: Arroyo Grande/Edna Valley/Pismo Beach/Grover Beach
Vineyards and critters are all on the itinerary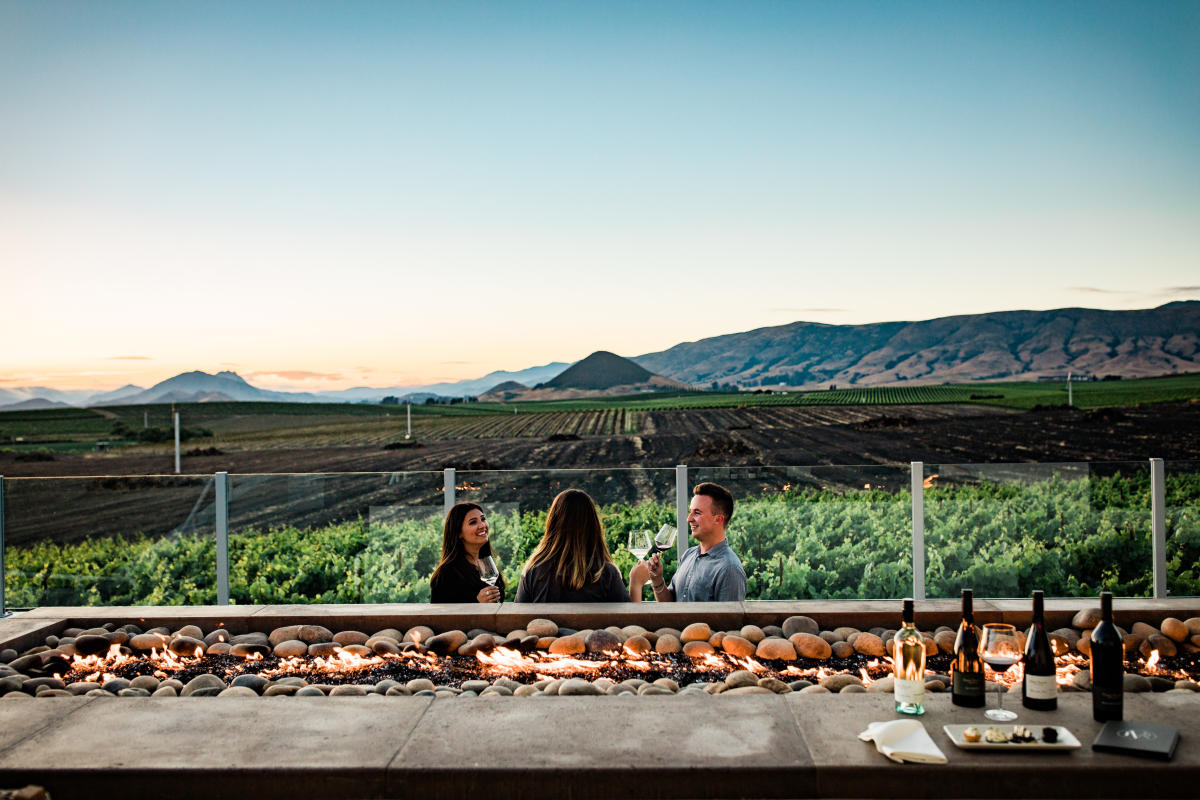 Pickup a bottle or three: Located just six miles from the Pacific Ocean, SLO CAL's world renowned SLO Coast Wine Region is as fresh and breezy as the weather. Enjoy cool-climate pinot noir or chardonnay via handy curbside pickup from one of Edna Valley or Pismo Beach's many unique wine tasting rooms. The drive along this compact and easy-to-traverse wine trail  varies from vines and farms to the sunny beach. Looking for rugged fun? The drive from Arroyo Grande to Lopez Lake transports you from farmland to oak forest. Travelers are welcome to enjoy the day use areas at the lake, known for water sports, fishing, hiking and wildlife. Keep an eye out for deer, eagles and turkeys, too. In nearby Grover Beach, there's plenty of awesome casual eateries happy to fix you a to-go order. Hey, we all need road fuel!
Slow down and smell the flowers: Nipomo and Oceano
Press 'pause' on modern life and take the road less traveled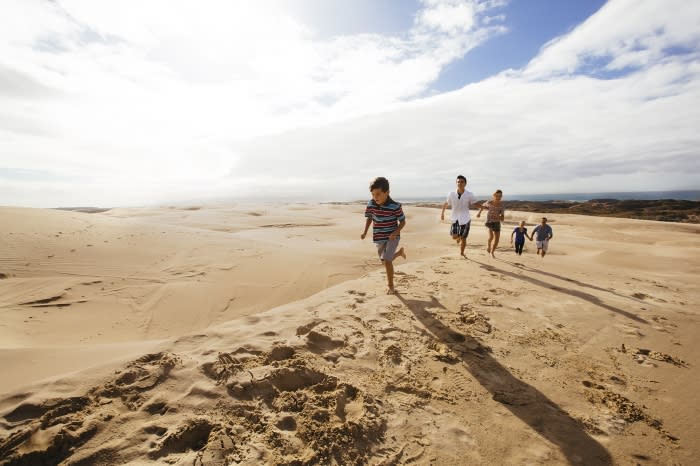 Keeping it old school: It's no secret. An "old fashioned" pace of life still exists in SLO CAL, and nowhere is this more evident than in Nipomo, known for its patchwork of farm fields and cattle ranches. The quiet charm of this rural community is heightened by the otherworldly landscape of the Oceano Dunes, one of the largest dune complexes in the world and a former refuge of poets, dreamers and wanderers. You'd never know it, but a 92-acre flower farm is tucked away along these dusty roads. Stop by the Nipomo Flower Market on Bonita School Road for a fresh-cut souvenir well worth the drive.
Map it out: Activity maps are always within reach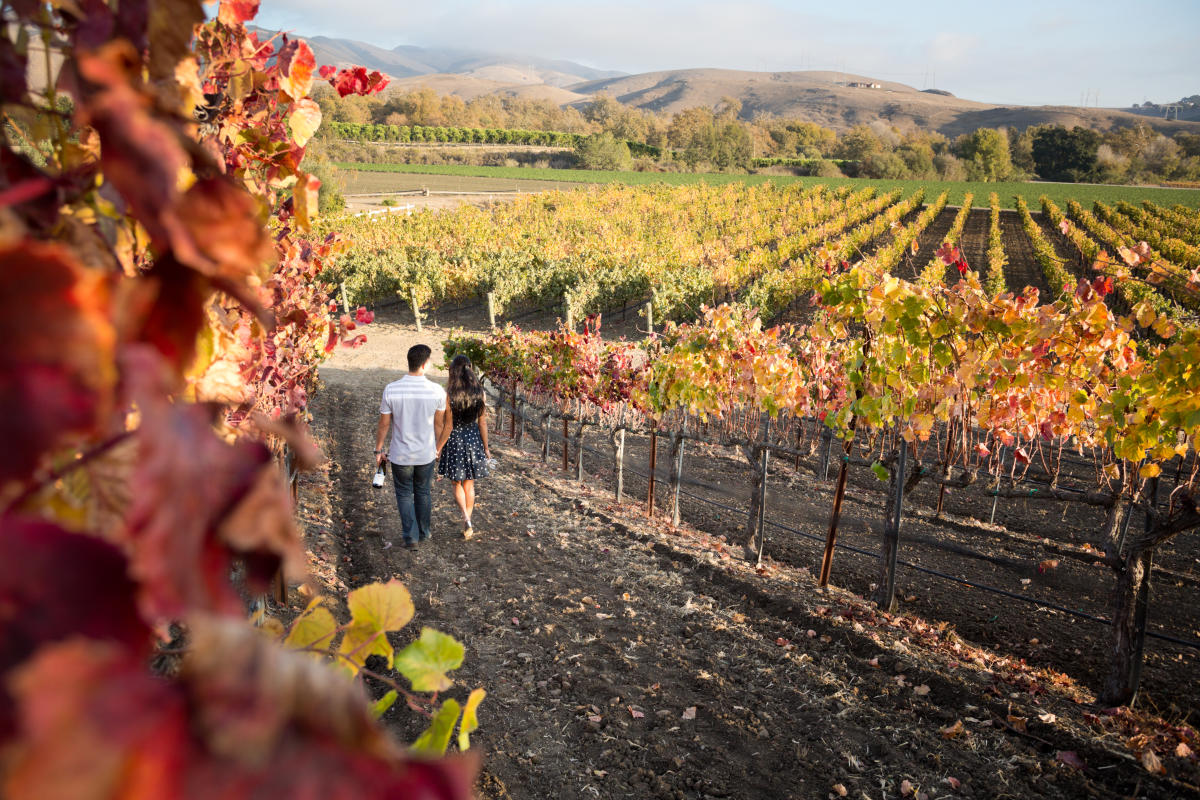 No need to get overwhelmed! There's plenty of amazing places to go in SLO CAL, and that's why we've created a slew of virtual activity maps to help you make the most of your excursion. Start here for a bird's eye view of Highway 1 and beyond, then branch off to explore maps pertaining to different coastal regions, including San Simeon, Cambria, Cayucos, Los Osos, the Arroyo Grande Valley and Oceano/Nipomo. From yummy eats and unexpected hiking trails to historical detours you've just got to see, these virtual maps will help guide you from point A to point B (with a lot of fun in between).
Rev your engine: There's always more to explore (safely)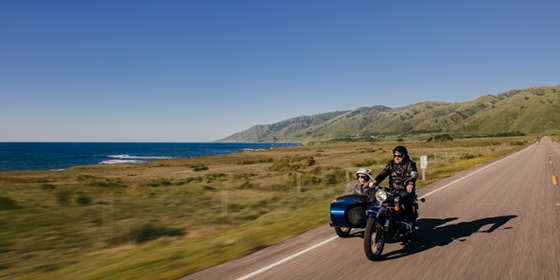 We've got miles more to go, folks. Check out more wild encounters, local lore and hidden gems with The Coastal Discovery Trail. Take advantage of off-the-beaten-path stops sure to sweeten your SLO CAL road trip. All of these incredible options and resources are socially distant, so you can explore more and #StaySafe. You'll also want to check out our Stewardship Travel for Good, which allows us all to become stewards of this special slice of coast. History buff? Get acquainted with our History & Heritage Trail, rife with off-the-beaten-path discoveries. Happy trails!