Dive into aquatic action, hiking, sight-seeing and wildlife along Highway 1
In a Pacific state of mind? Whether you choose to spend the bulk of your vacation under the water, on top of the water, or hiking, camping and exploring near the water—SLO CAL has your next coastal adventure on tap. Look no further than the seaside communities nestled along scenic Highway 1, where endless blue waves and sunny skies inspire action-packed days of family fun at any time of year. Whatever your beach vibe, we've got you covered. It's never too late to squeeze every last drop from your next SLO CAL trip. Read on to choose your own aquatic adventure (you pick your favorite activities; we'll help with the packing part).
 
1. Make a splash
You choose: ocean play, all day.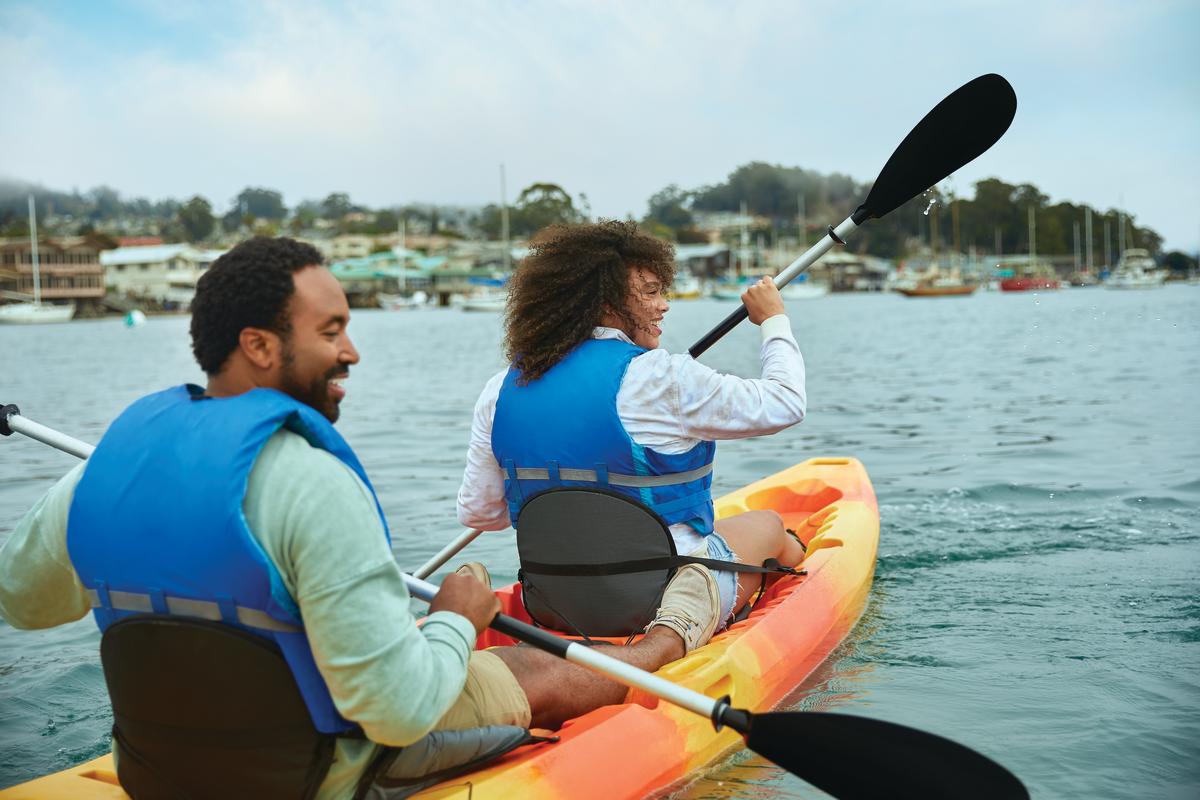 Get your fill of salt, sand and surf (while experiencing a killer core workout) as you standup paddleboard (SUP) around SLO CAL's chillest waters. All you need is a paddle, a paddleboard and a calm glassy surface to get going. Glide to your heart's content in the calm and protected bay of Avila Beach, where you'll survey an endless expanse of soft ripples disturbed only by the occasional dolphin friend. You can also get your "SUP" on in Morro Bay, where peaceful mornings in the estuary allow for a relaxed ride and views of sand spits and seabirds.
Feeling ambitious? Embark on an eight-mile round trip from Morro Bay to Baywood Park, where you can stop for a Thai food lunch served alongside a unique back bay view. The whole family—especially younger kids—will get a kick out of kayaking all along the bays, coves and harbors of Highway 1. Many points along the route are well suited for this accessible seaside activity—including the fascinating Dinosaur Caves Park in Pismo Beach. 
Looking to learn a thing or two about California's classic summer pastime? Surf barrels near the pier in Pismo Beach or paddle out around Morro Bay's iconic Morro Rock and Morro Rock Beach. You'll find plenty of fellow surfers of all ages and skill levels to keep you company.
What to pack: In SLO CAL, you'll never need to worry about gear or even your skill level. A host of friendly rental shops are here to outfit you with wetsuits, surfboards and educational classes. Get everything from SPF and board wax to kayaks, boogie boards, standup paddleboards and encouragement all within easy access to the beach.
2. Climb the coast
You choose: a picnic with a view.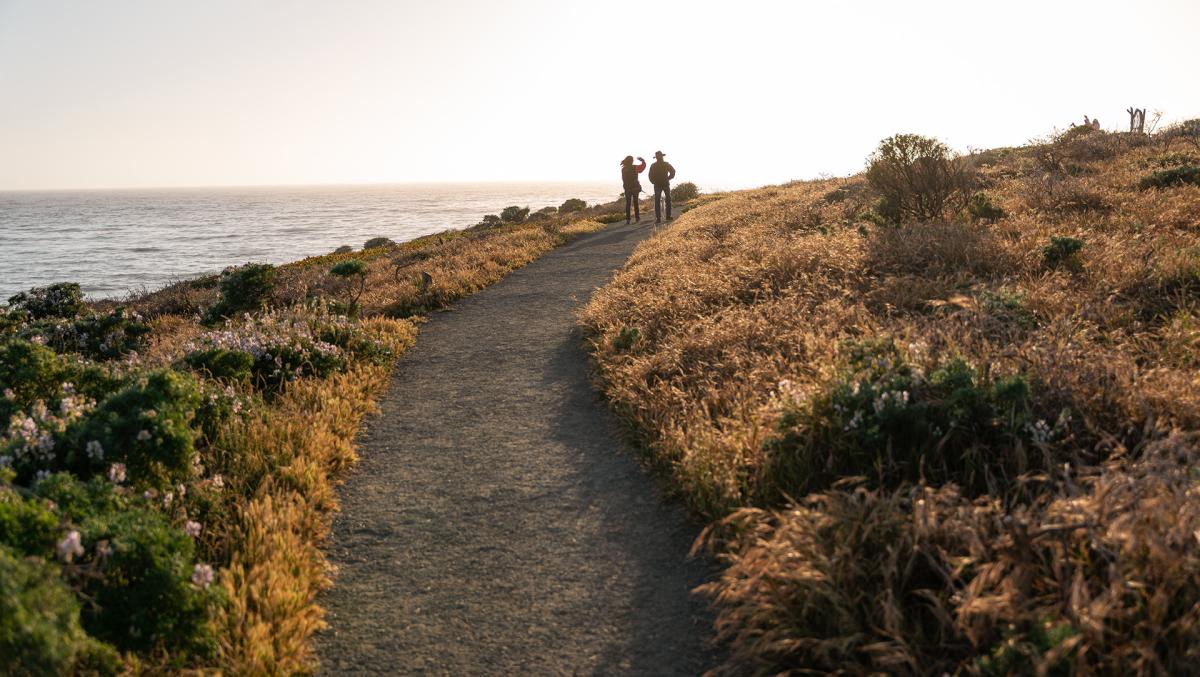 Sure, an ocean view during dinner is nice, but you prefer to work a little harder for your meal than simply asking the hostess for a table closer to the water. If you seek an exhilarating hike that ends in the kind of coastal sunset (or sunrise) you can only get when you get outside in nature—you're in luck. SLO CAL's seaside natural wonders—including popular Montana de Oro State Park—are awash in unique fauna and flora. Hike the Ragged Point Cliffside Trail, featuring breathtaking Pacific panoramas, a secluded black sand beach and even a seasonal waterfall. Equally appealing, The San Simeon Cove Hike will lead you through a magical forest perched on the bluffs above the beach, where Spanish moss hangs from eucalyptus, pine, cedar and cypress trees.
Looking for a low-key stroll that gets your heart pumping but won't sap all your reserves? The Fiscalini Ranch Preserve in Cambria offers up an incredible way to appreciate Northern SLO CAL's coastal charisma. Once belonging to the Chumash and Salinan Native Indian tribes, this permanently protected one-mile trail welcomes pedestrians, horseback riders and bicyclists. Completely ADA accessible, the trail—dotted with majestic Monterey Pines—is perfect for all ages and abilities. In SLO CAL, everyone should be able to enjoy the climb, especially when the view is this spectacular. Be sure to pack some SLO CAL artisan provisions (look for local wine, olive oil, bread, wine, jerky and more) on your trip for a truly coastal picnic experience.
What to pack: Come prepared with water, a picnic basket or backpack filled with SLO CAL crafted goods, appropriate shoes, a hat, sunscreen, ID, keys, your mobile phone, and a friend. Also bring cash, as some trails charge a small fee, and be sure to remove all valuables from your vehicle at trailheads.
3. Feast your senses
You choose: to feed all five senses (and maybe even a sixth).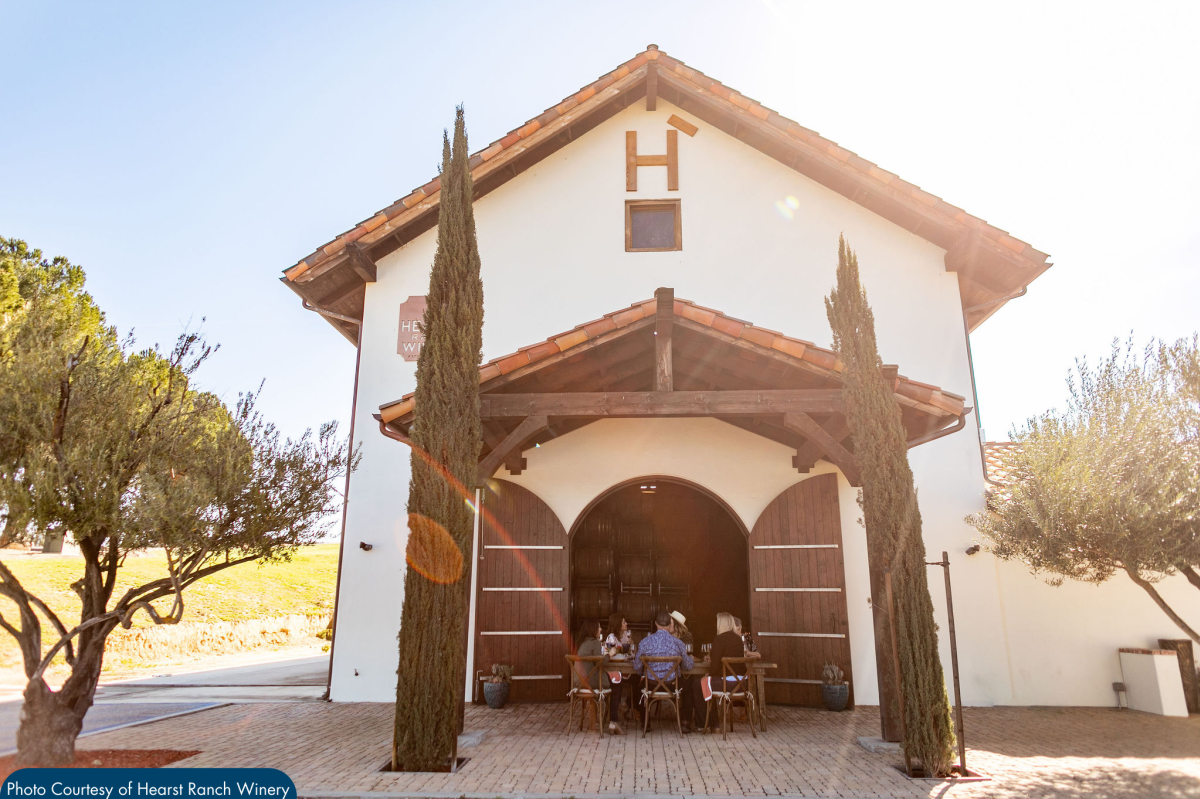 See the sights, savor the flavors and feel the cool breeze on your face. Oh yes—the SLO CAL coast is a truly immersive experience from head to toe. From the pastries of Avila Valley Barn near Avila Beach to the farm-fresh dinner options at Ragged Point Inn, you'll be amazed at the breadth (and deliciousness) of the local food available along Highway 1. Stop into the foodie-friendly city of San Luis Obispo for farm-fresh fare and craft beer at a plethora of unique restaurants, many located within the walkable downtown core.
At the Morro Bay Embarcadero, the scent of saltwater taffy and freshly caught fish, crab and lobster at Giovanni's Fish Market and Galley will have your family asking for seconds. Stop for famous smoked salmon tacos at Ruddell's Smokehouse in Cayucos, best eaten with a squirt of sweet-and-spicy Cayucos Hot Sauce and washed down with a pint of locally made Reef Points Hard Cider.
Grover Beach is home to Spoon Trade, which takes American classics and elevates them to new heights (with a side of fresh sourdough made with on-site wild yeast). Watch glassblowers create mesmerizing art pieces before your very eyes in the tiny Swiss storybook town of Harmony (population 18, if you count the cows—and—speaking of cows, don't forget to try Harmony's ice cream straight from the village's adorable Scoop Truck).
In Cambria, fine wine at Fermentations Wine Bar and fine dining at Robin's Restaurant collide with fine art in an eclectic and historic downtown. In San Simeon—home of famous Hearst Castle—you can sip local wine at Hearst Winery and dine nearby at the casual family-friendly burger joint Sebastian's General Store. You can even take in a round of golf at Morro Bay Golf Course or Avila Beach Golf Resort. Hey, we get it! Tee time waits for no one—even when you're on vacation.
What to pack: A guidebook, a sweater, a reusable straw, a water bottle and your sense of adventure. You may also want to bring a cooler for fresh seafood, artisan goods and wine procured on the road!
4. Walk on the wild side
You choose: To commune with your fellow creatures.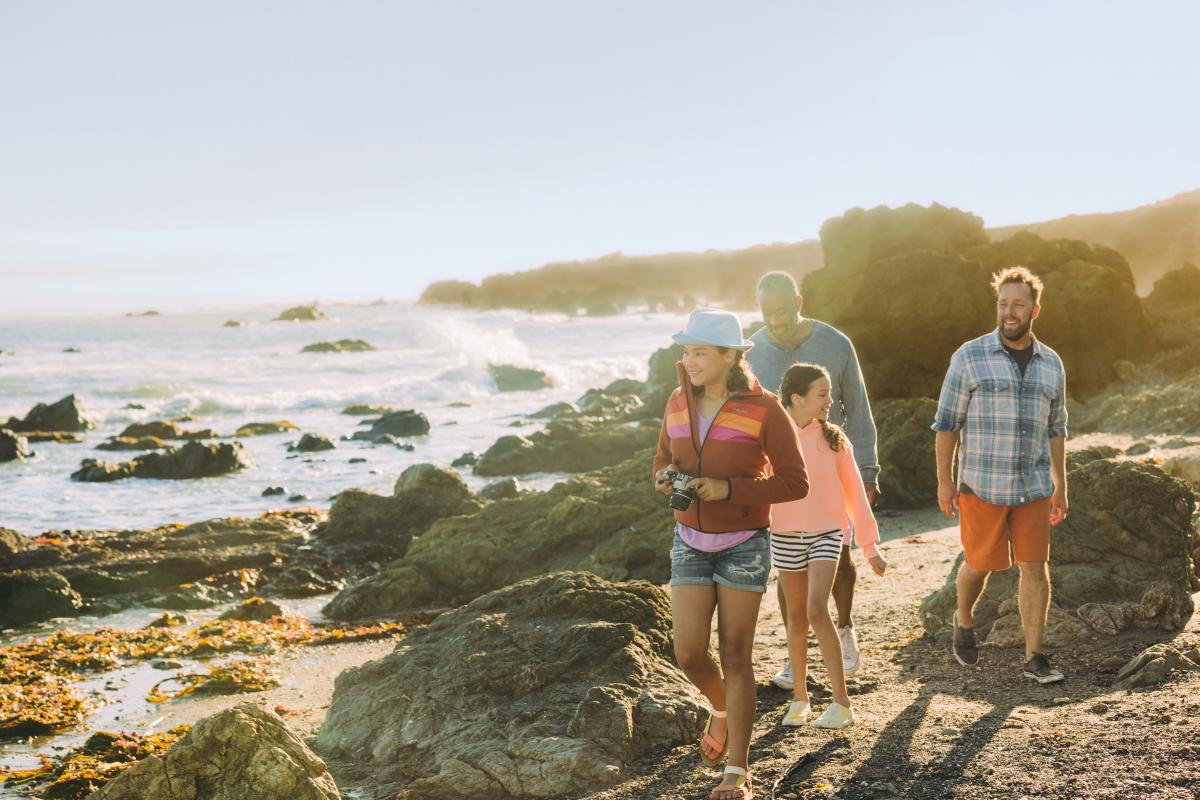 Living your best life on your SLO CAL vacation? So are the animals. Environmentally friendly SLO CAL is all about keeping wild places wild—especially on the coast, where the native creatures are as exuberant as ever. Keep an eye out for jumping dolphins and soaring sea birds all along Highway 1 (dolphins especially adore the unpopulated waters of Shell Beach), hilarious sea otters in Morro Bay, otherworldly Elephant Seals in San Simeon, Monarch Butterflies at the Monarch Butterfly Grove in Pismo Beach, and even impressive whales in the San Luis Bay (Humpbacks appear March through November and California Grey Whales can be spotted January through May; Learn more at The Whale Trail).
The glimmering tide pools of Montana de Oro Hazard Reef, Cayucos Beach, Shell Beach, Cambria and San Simeon reveal rocky outcroppings that at first appear devoid of life. When the tide retreats, visitors can get an eye-popping glimpse into an underwater world of purple and orange sea stars, snails, deep green sea lettuce, urchins, crabs and more. In SLO CAL, wildlife is literally everywhere—you just need to know where to look. You might even see zebras along Highway 1 near Hearst Castle, remaining from the late great publisher's heard. Check out these awesome wildlife viewing tips to make sure you make the most of your adventure.
What to pack: binoculars, sunscreen, a hat, sweater, your favorite bird-watching/sealife book and water shoes, which are better for traversing rocks, pebbles and coarse sand.
5. Pitch a tent (or a park it)
You choose: To call SLO CAL home, at least for the weekend.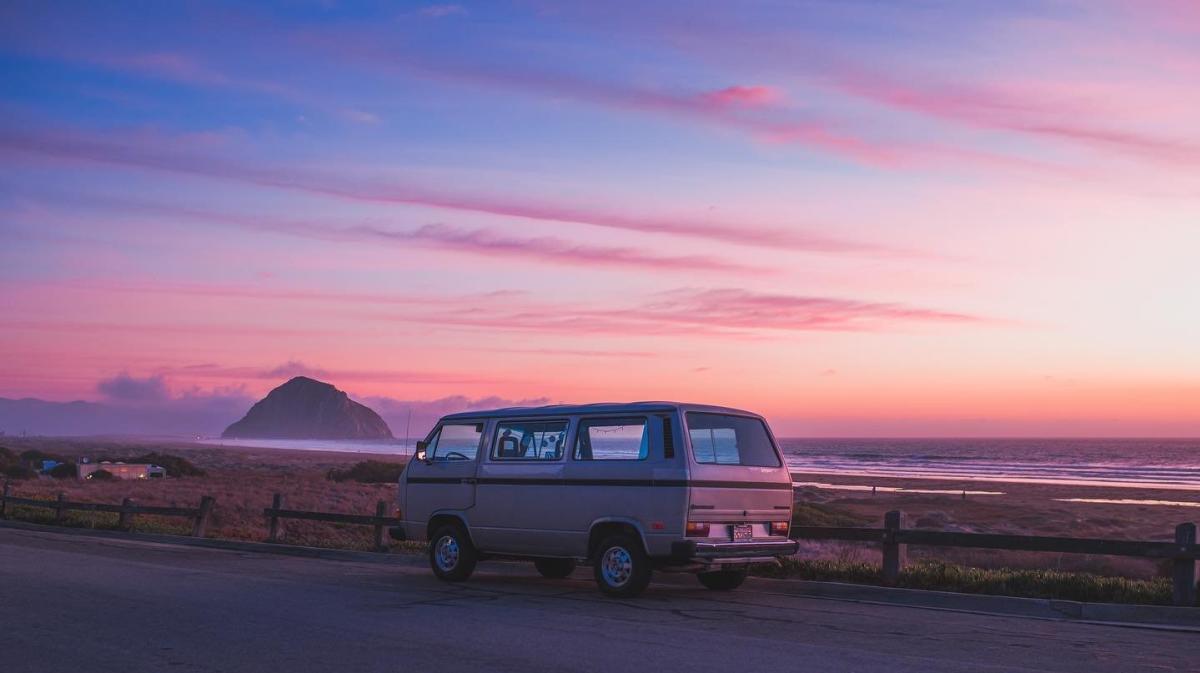 Epic stargazing and unforgettable sunset beach strolls are in your future. With incredibly beautiful campsites located all along Highway 1, coastal SLO CAL is your new temporary residence. Welcome home! Many local state parks offer campgrounds with scenic hiking trails, overlooks, rest-stop benches and interpretive panels with information on wildlife and habitat. In Oceano, park your RV at the dunes and let the adventure unfold. Hit the sand in an ATV by day at the Oceano Dunes State Vehicular Recreation Area, light a bonfire by night, or just kick back and enjoy the moonlike scenery (one of the largest dune complexes in California).
What to pack: A tent, camping gear, hiking boots, sunscreen, sleeping bag and all the s'mores fixings the kids can handle.